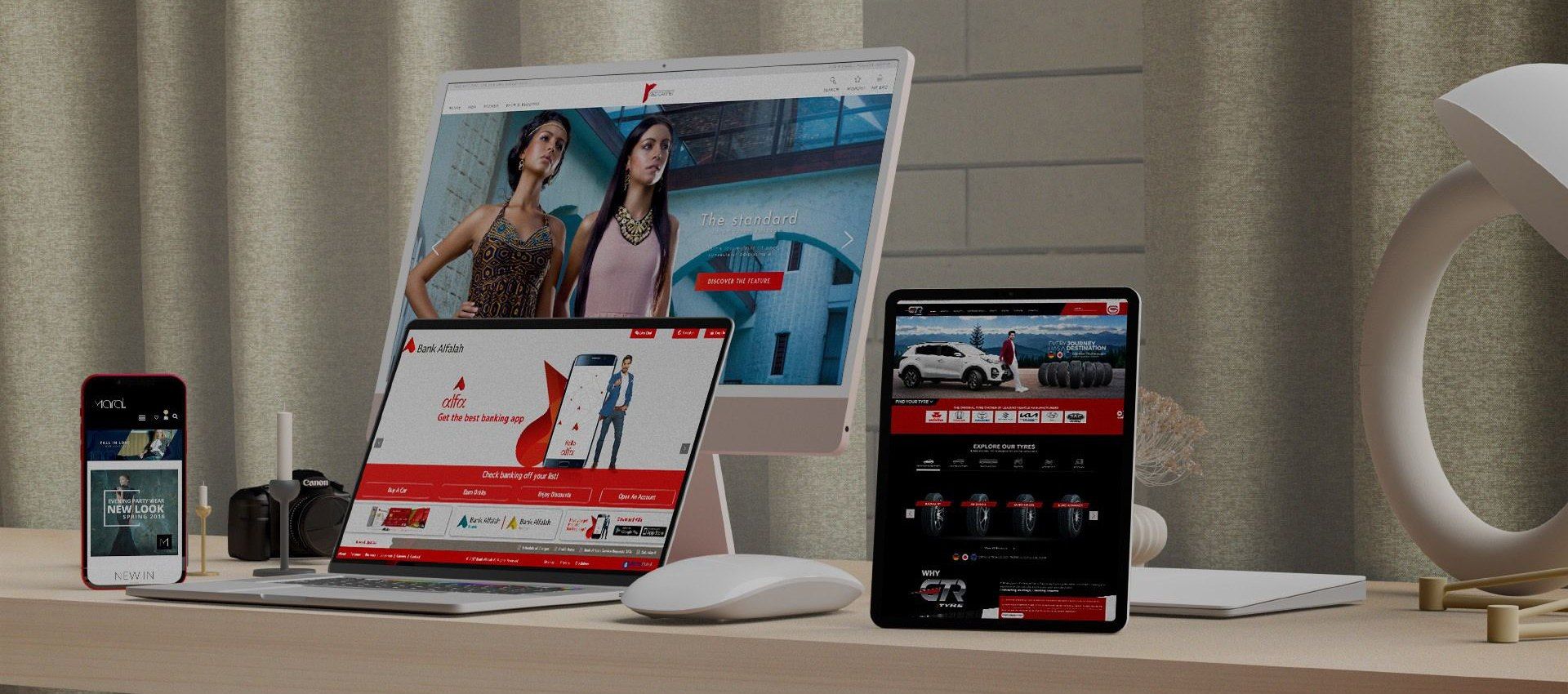 AND MARKETING PROFESSIONALS
ARE YOU LOOKING FOR DIGITAL AMPLIFICATION PARTNER?
We're a Brand-First Digital Agency that helps
Creatively Digital Transformations of Brands
to connect & enrich people's lives. We create experiences that bring
creativity, technology and marketing into ideas
that drive our client's business.
We fuel by purpose, culturally bonded, creativity envisioned, passionately driven & execution-ally flawless. That makes Media Idee your Ideal Digital Amplification Partner to design and develop exceptional Websites, Web Portals, Mobile Apps, Gaming and Publishing, Omni-Channel, or eCommerce Platforms, Explainer Videos, and Branded Content.
We believe that in today's digital age, strategic alliances and ventures play an essential role in leading network agencies to expand their services and offerings and grow together.
We have built amplification teams in Pakistan and Thailand to provide the best digital and content production solutions with quality work, timely delivery, and a competitive pricing structure.
An award-winning team of 100+ professionals, we are a team of talented Idealists that has kept growing since 2005. A collective with multicultural backgrounds in marketing, branding, advertising, digital and content productions expertise and marketing best practices gathered under one roof.
We have worked on a diversified portfolio of Brands & B2B Businesses ranging from consumer, durable, financial, technology and professional services for creating, developing and producing Digital Assets & Content in collaboration with international and regional Clients, Advertising, PR and Media Network Agencies as their Digital Amplification Partners in the Asia Pacific and MENA Region.
Now we're open to becoming digital and content amplification partners for the leading agencies and media networks based in the US, UK and Europe. However, we have already worked on a few projects in this region.
Let's Digitally Transformed The Brands Together
Contact us
For all inquiries, please contact us at ideal@mediaidee.com or through the "Get in touch" form or request to schedule a call
Schedule a Video Call
Send us a WhatsApp message at
+971 55 610 1248
to schedule a video conference with our team leaders to discuss your business requirements and learn more about how we can be your ideal digital amplification partner.
Contact us
Please fill out the form to learn more about the platform. We'll arrange a video call of the short-listed professionals with our team leaders before sending them the contract to become our Business Referral Partners.
Our visionary founder, creative leader & filmmaker, Ehmer Kirmani, has
ignited an IDEAL purpose of Media Idee's existence, to empower our Gen Z
by nurturing them to grow with us.
Our goal of helping clients unleash the true potential of their brand through nurturing and humanising the brand with a meaningful purpose will now even gets bigger with this IDEAL purpose associated with us.
To create a poverty-free society by providing job opportunities for our Gen Z of South Asian countries like Pakistan, Afghanistan, Bangladesh, Bhutan, India, Maldives, Nepal, and Sri Lanka. And nurturing Gen Z to excel in their skills and contribute to their countries' growing economies eventually helps transform communities and nations.
That's why we founded our First Digital & Content Production Hub in Pakistan and Thailand by giving services to clients, agencies, media networks and start-ups across the globe. Eventually, we will expand regional offices to other South Asian countries.