Digital
Digital Experiential Journey
Acheve Perfume
Crafting Fragrance For Modern-Day-Goddess
At Owl Branding Studio, we embarked on a fragrant journey with Acheve, a brand already celebrated for empowering women. Our challenge was to encapsulate the essence of the modern-day goddess in a perfume range. The Acheve Signature Perfume Range is not merely about fragrances; it's a symphony of stories, paying tribute to the indomitable spirit of female achievers, both legendary and contemporary. Each scent, meticulously crafted, resonates with tales of goddesses and trailblazers, inspiring every woman to cherish her unique journey.

Brand Purpose
Brand Strategy & Positioning
Brand Portfolio & Architecture
Brand Identity & Imagery
Brand Style Guidelines
Logo Creation
Packaging & Label
Messaging & Tone-of-Voice
Brand Concepts & Communications
Brand Tagline
Experiential Designs
Website & E-commerce
Retail Branding & Merchandise
OOH – Signage & Billboard
Marketing Collateral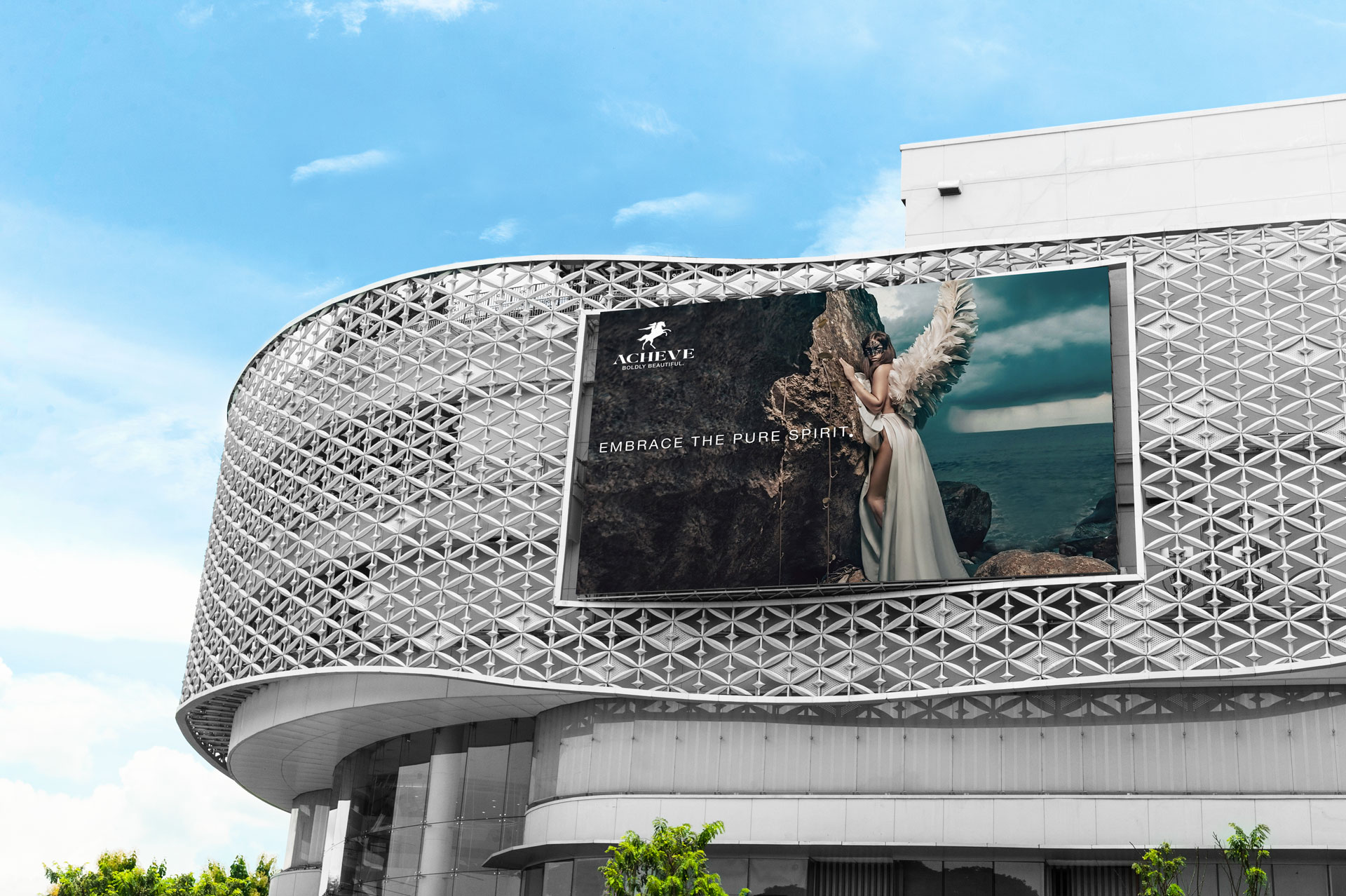 Perfume Descriptions & Taglines
Bold Athena – Unleash the Bold Spirit
A tribute to the Greek goddess of wisdom and war, this fragrance embodies strength and strategy. Olive branches and the wise owl symbolize Athena's essence, making it a scent for the fearless leader in every woman.
White Athena – Embrace the Pure Spirit
A minimalist and pure rendition of Athena, this fragrance captures the essence of purity with a crisp white background, symbolizing clarity and serenity.
Lovely Hestia – Experience Love in the Air
Paying homage to the Greek goddess of hearth and home, this scent is a warm embrace, reminiscent of the comforting glow of a hearth.
Floral Hebe – Eternally in Bloom
Celebrating Hebe, the goddess of youth, this fragrance bursts with vibrant floral notes, symbolizing eternal youth and vivacity.
Kaya Gold – Rooted in Beauty
A fusion of purity and opulence, this scent combines traditional African patterns with the richness of gold, reflecting beauty and prosperity.
Rayna Noor – Embrace Radiant Purity
A scent that captures the essence of radiant queenship, it intertwines motifs from Islamic art with the luminosity of light, creating an aura of elegance.
Divya Aura – Experience Divine Charm
A divine blend that encapsulates the spirit of charm and grace, it incorporates elements from Indian culture, radiating a celestial aura.
Bold Stories Feature
Dive into the realm of Bold Stories, a platform that celebrates the indomitable spirit of female achievers. Through personal narratives of empowerment and resilience, we spotlight women who have defied conventions and shattered ceilings. Alongside these tales, we proudly present our Signature Perfume Range, each fragrance echoing the essence of these remarkable women. From the audacity of Bold Athena to the purity of White Athena and the warmth of Lovely Hestia, let these scents be a testament to your own story of triumph. Embrace the journey, and let your story be an inspiration for others.