Digital
Digital Experiential Journey
Bella Greek
Crafting Nature's Elegance for Timeless Beauty
Bella Greek stands as a beacon of beauty, merging the enchanting allure of Greece with contemporary skincare, haircare, and body care innovations. Beyond harnessing the power of nature and celebrating Grecian heritage, Bella Greek is a tribute to the essence of womanhood. The brand also revolutionizes the spa market with handcrafted experiences rooted in the heart of Greece.
Brand Purpose
Brand Strategy & Positioning
Brand Portfolio & Architecture
Brand Identity & Imagery
Brand Style Guidelines
Logo Creation
Packaging & Label
Messaging & Tone-of-Voice
Brand Concepts & Communications
Brand Tagline
Experiential Designs
Website & E-commerce
Retail Branding & Merchandise
OOH – Signage & Billboard
Marketing Collateral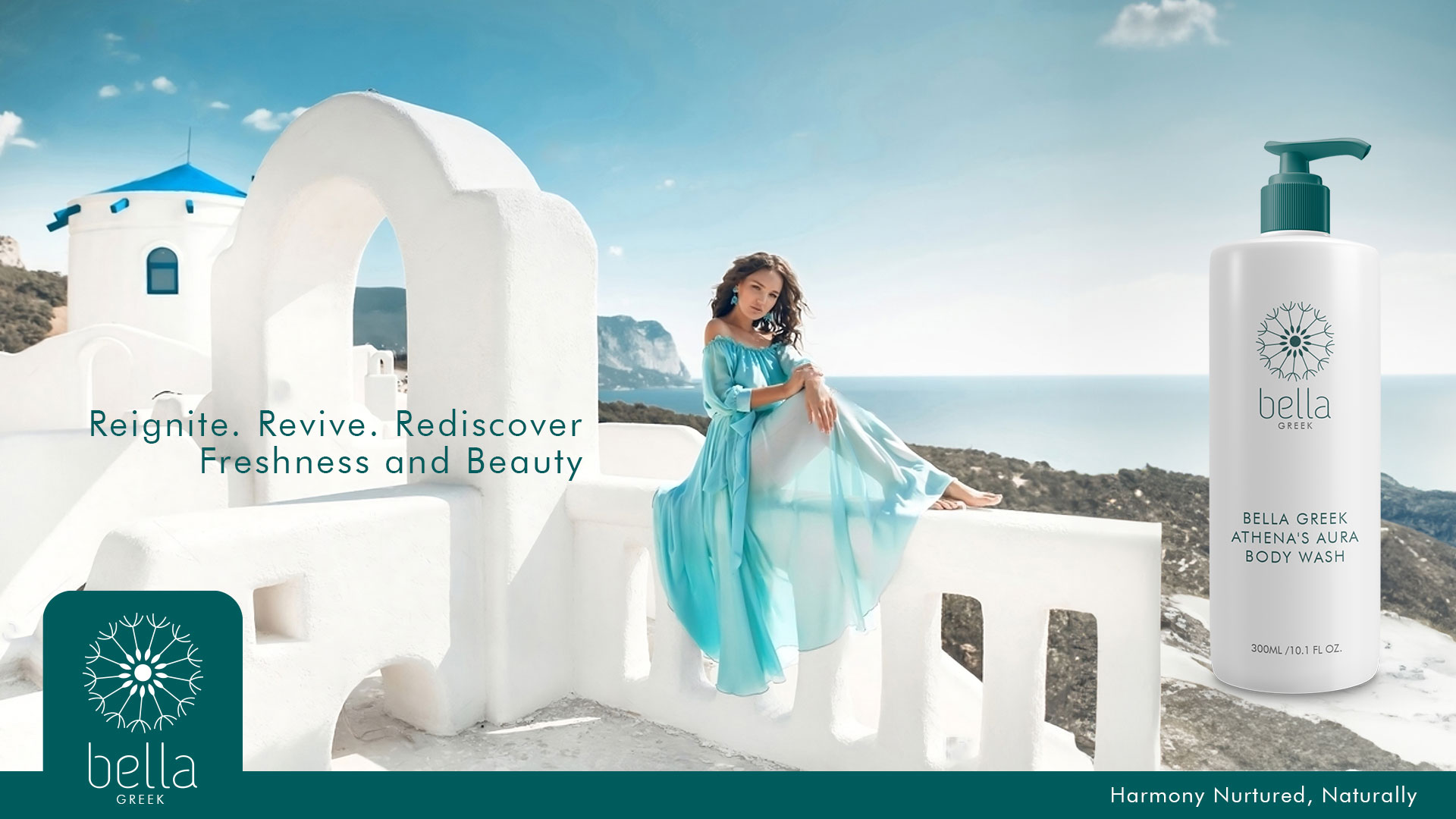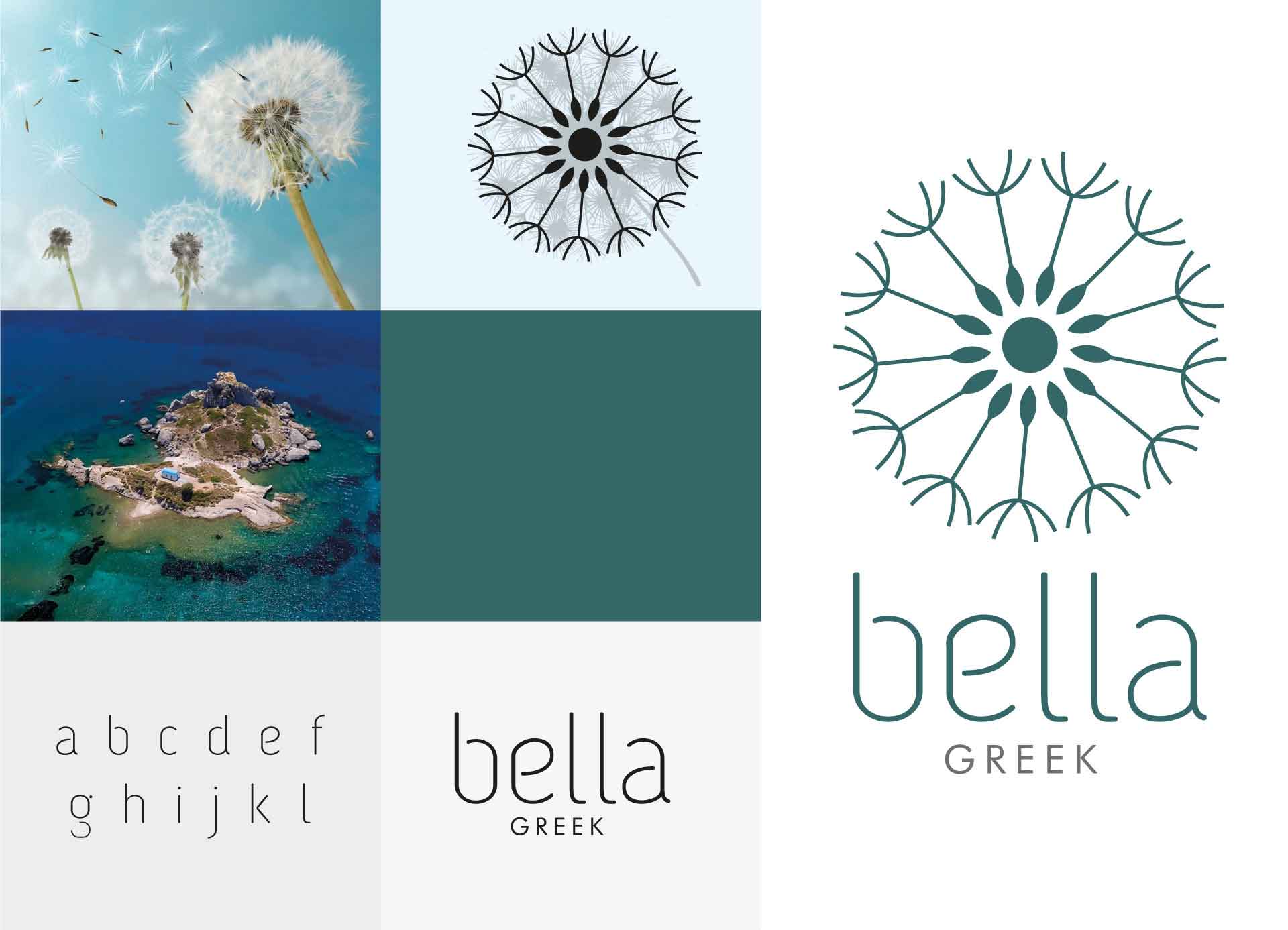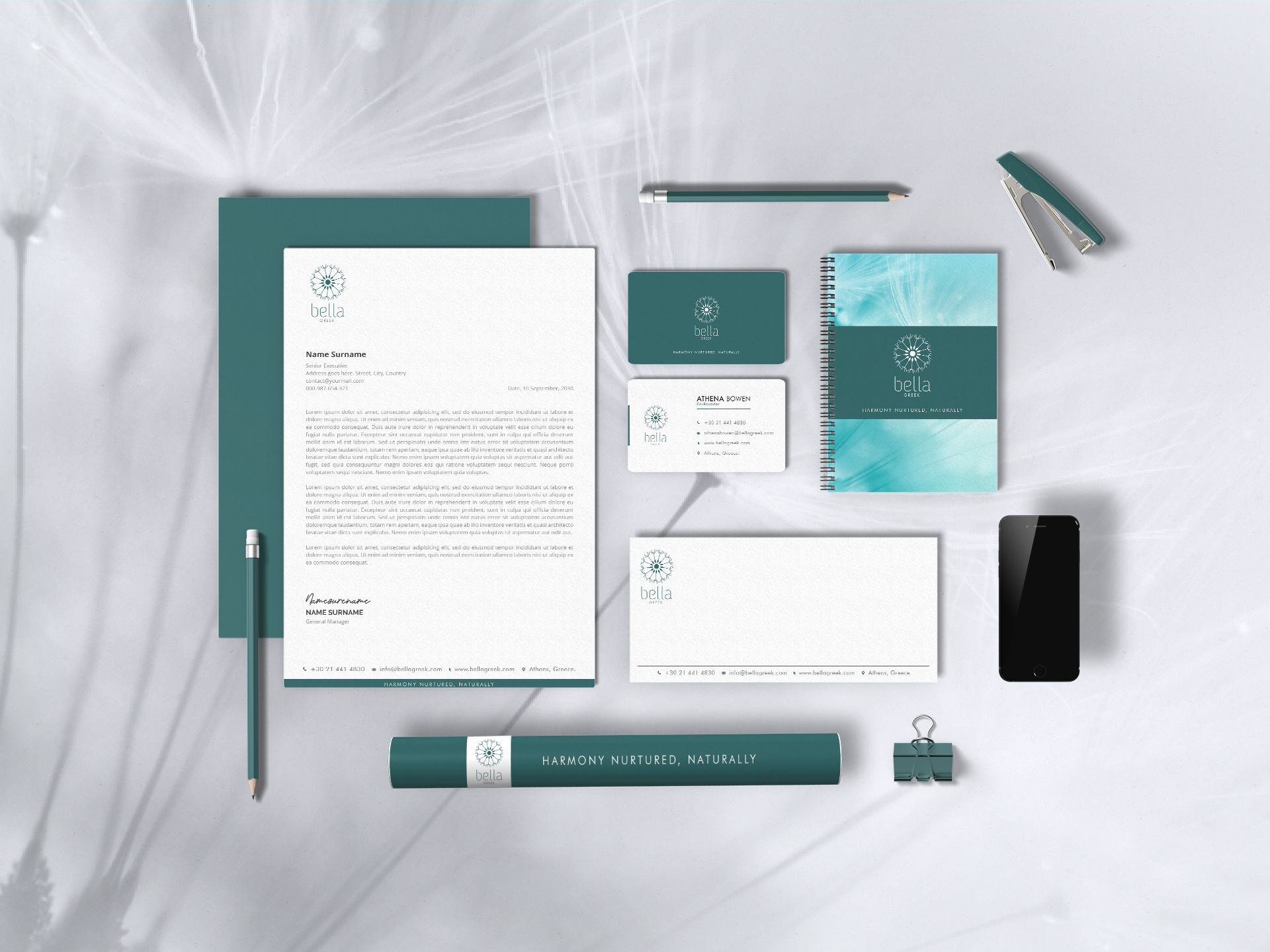 Brand Philosophy
At Bella Greek, our approach to skincare and beauty is a harmonious blend of nature, tradition, and innovation. We are deeply inspired by the beauty of Greece, its rich culture, and vibrant mythology. Central to our ethos is the "Women of Inspiration" initiative, through which we champion the stories of womanhood, their journeys, transformative power, and their inspirations, making it an integral part of our brand's communication.

Brand Name & Identity Development
Bella Greek" – A name that encapsulates beauty inspired by Grecian traditions, natural ingredients, and the indomitable spirit of women.

Brand Logo
The Bella Greek logo, featuring the resilient dandelion, symbolizes growth, transformation, and the essence of our holistic approach to beauty. which is a testament to the brand's ethos. This emblematic symbol, combined with the brand's chosen color palette, adds a touch of refinement, ensuring that every product feels like a piece of luxury in the hands of its beholder.

Packaging Concept
Bella Greek's packaging design is a testament to minimalist elegance. With a predominantly white background, the packaging is accentuated with earthy green fonts and occasional light pastel backgrounds. This design approach ensures that the brand's commitment to natural, organic ingredients and its Grecian heritage shines through, making each product not just a skincare item but a piece of art. At the heart of our packaging is the Bella Greek logo, prominently displayed, ensuring brand recognition. This is accompanied by the product name, presented in a clear and legible font, making it easy for consumers to identify and select their desired product. This minimalist approach not only enhances the visual appeal but also emphasizes the brand's commitment to transparency and authenticity, reflecting Bella Greek's ethos of pure, genuine, and timeless beauty inspired by the heart of Greece.

Brand Tagline
"Harmony Nurtured, Naturally – Bella Greek"

Brand Communications
Bella Greek's communication strategy is a blend of product storytelling, Grecian beauty traditions, and celebrating the narratives of women who inspire, evoking a sense of empowerment, elegance, and unmatched beauty.

Brand Imagery
Bella Greek's imagery is a blend of Greece's natural beauty and the modern woman's elegance. From the pristine white villages of the Cyclades to the mesmerizing blue of the Aegean Sea, every image tells a story of nature's elegance, unveiled.

Brand Usage Guide
A comprehensive guide detailing the correct usage of the brand logo, colors, typography, and other visual elements to ensure consistency across all platforms. The overall branding extended across a variety of touchpoints, including packaging, outdoor advertising, signage, and marketing collateral.

Website Design & E-commerce
Bella Greek's online presence mirrors its commitment to natural beauty and empowerment. The design ensures that every visitor not only learns about Bella Greek's offerings but feels the brand's dedication to nurturing the natural beauty within every woman.