Digital
Digital Experiential Journey
Cognoscente
Crafting a Luxurious Identity for Cognoscente
Cognoscente, a beacon of curated luxury, offers tailored experiences that resonate with sophistication and elegance. At Owl Branding Studio, our challenge was to craft an identity that encapsulates the brand's commitment to unparalleled luxury and curated opulence.
Brand Purpose
Brand Strategy & Positioning
Brand Portfolio & Architecture
Brand Identity & Imagery
Brand Style Guidelines
Logo Creation
Packaging & Label
Messaging & Tone-of-Voice
Brand Concepts & Communications
Brand Tagline
Experiential Designs
Website & E-commerce
Retail Branding & Merchandise
OOH – Signage & Billboard
Marketing Collateral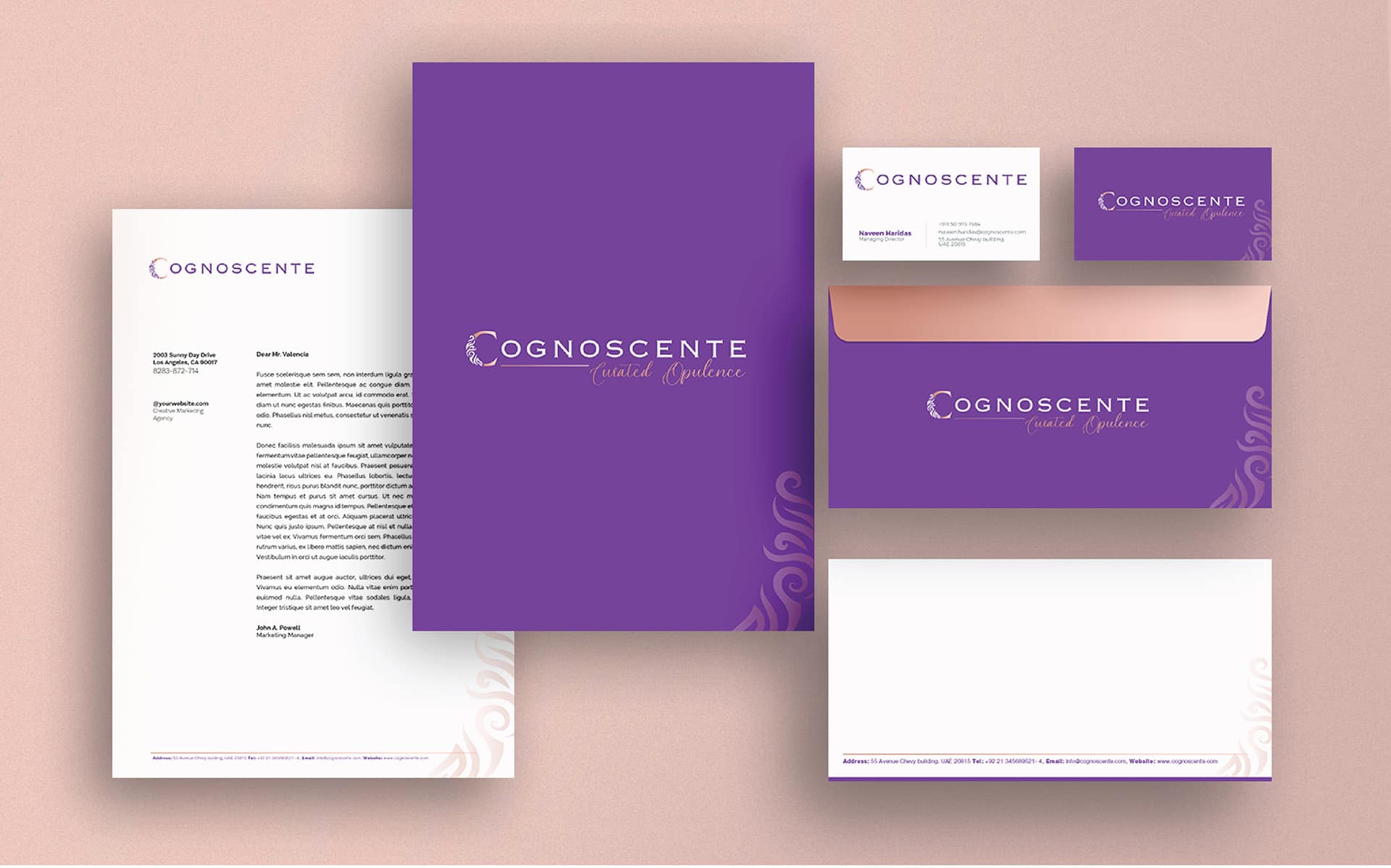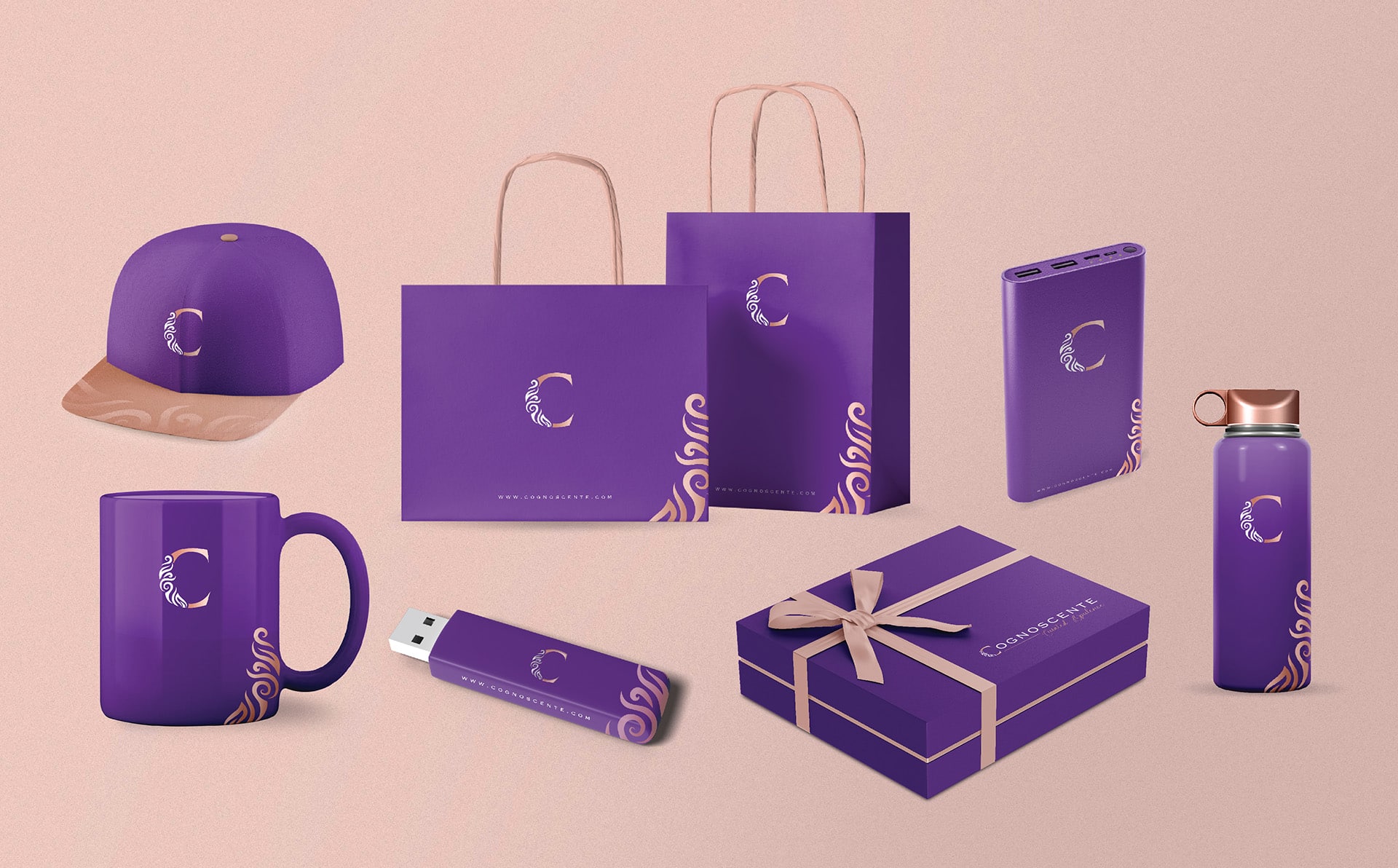 Brand Philosophy
Cognoscente is not just a service; it's a promise of an experience. Every interaction, every offering, is a testament to curated luxury, where the finest details are meticulously tailored to offer an unparalleled experience.

Brand Naming
The name "Cognoscente" is derived from the Italian word for "connoisseur." It signifies a deep appreciation for the finer things in life and resonates with the brand's commitment to offering curated luxury experiences.

Brand Identity Development
At the heart of Cognoscente's brand identity, meticulously crafted by Owl Branding Studio, lies a commitment to curated luxury and sophistication.

Brand Tagline
"Curated Opulence" – A succinct encapsulation of the brand's ethos, this tagline promises meticulously tailored luxury experiences.

Insignia & Motif
The "C" insignia is central to the design, rendered in a metallic rose gold finish, symbolizing the brand's dedication to curated opulence. This insignia is accentuated by a motif at its center and both ends, creating a harmonious blend of design elements that exude elegance and distinction. This "C" insignia, paired with the motif, has been consistently utilized across the branding, ensuring a cohesive and instantly recognizable brand identity.

Typography
The brand name "Cognoscente" is presented in straight, capital letters, reinforcing the brand's stature in the realm of high-end concierge services. Directly beneath it, the tagline "Curated Opulence" is elegantly penned in a royal handwritten font style, rendered in the luxurious rose gold color.

Color Palette
The thoughtful use of Rose Gold and Purple as the primary colors sets the brand apart. The rose gold resonates with the brand's luxurious offerings, while the purple adds depth and richness, infusing the logo with a sense of premium allure and royal elegance.

Web Design & E-commerce
Owl Branding Studio crafted a modern, user-centric website for Cognoscente, offering visitors an immersive digital experience that reflects the brand's grandeur and sophistication.

Brand Consistency
In its entirety, the logo, with its distinctive "C" insignia, motif, and color choices, serves as a beacon of Cognoscente's promise to deliver unparalleled luxury experiences. The consistent use of these elements across the branding ensures that Cognoscente remains etched in the minds of its discerning clientele, standing tall as a symbol of curated luxury in the concierge service industry.

Brand Essence
Cognoscente embodies the essence of curated luxury. Every service and interaction is designed to offer a unique and unparalleled experience, setting Cognoscente apart in the realm of luxury concierge services.

Brand Imagery
The brand imagery captures the essence of luxury and sophistication that Cognoscente promises. Every visual is a testament to the brand's commitment to delivering curated experiences that resonate with elegance.