Creative
Integrated Marketing Campaign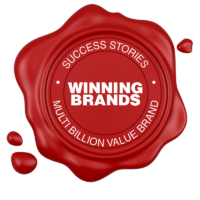 Re-birth Of Action-Oriented Prince
Energy Bhara Prince
When LU came to the agency, they sought a new approach to marketing the Prince line of biscuits.
We unearthed the insight that kids today dream about being courageous and bold in contemporary and exciting ways.
We decided that Prince would want to help empower them with a proposition for Prince to benefit Kids in winning the daily challenges & adventures that they face every day.
The insights of today's kids showed that their interests shifted from magical / fantasy tales to more adventures, action heroes, and characters based on their favorite cartoon series & movies.
Based on these insights, we have given Prince a new positioning, brand direction, and creative transformation of Prince.
We have completely moved away from the fantasy-style magical Prince with a "Maza Mein Jadoo" (Magic in Taste) positioning to an action-oriented adventure-based Prince, i.e., "Adventure Se Bhara Prince with Iron Rich Energy."
We thus positioned Prince as the protagonist of fantastic new adventures that will empower kids from everywhere.
We had launched new energetic packaging of Prince Biscuits with support pack change TVC followed by thematic TVC.
We have shown Prince, a life-size, action-oriented character on the adventure platform with key communication based on iron-rich energy, still practiced by the brand to date, which endorsed the creative transformation direction we have given the brand.
It is the first commercial in the history of Prince Communications worldwide that transforms Prince into an action-oriented hero who fights the evil to protect kids.
He empowered kids through Prince Biscuits and encouraged them to make this planet a better place to live. Later, this adventure-based platform was adopted internationally for various regional communications on the same platform.
Branding & Strategy
Brand Positioning Statement
Brand ID & Seed
Communication Strategy
Brand Capsule
Packaging & Branding
Creative
Creative Platform
Ideation & Storytelling
Copy & Content Writing
Key Visuals
POS & Merchandising
Print Ads & OOH
Production Management
Ad Film Production
On-Boarding Filmmaking Teams
Director Board & Treatment Note
Production Design & Plan
Talent Management
Still Photography
Shoot & Post Production