Imagery Production
Integrated Marketing Campaign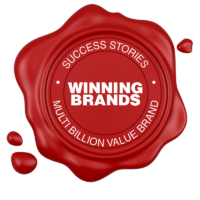 SHAMA BANASPATI / COOKING OIL
Brand Perception Re-shaping Advertising Campaign
IMGC requires an image-building campaign to re-shape the perception of Shama Cooking Oil from a regional brand to a national brand.
"Bole Dil ki Boliyaan" a nod to the role that food plays in the Pakistani Consumer's life; more than just the basic need for energy, it shows the love between couples, respect for family and elders, or even a way of couples having fun in their togetherness.
We didn't own the ideation; the client's previous agency developed it, and once the cleint took the Creativecom on board to utilize our expertise & creativity to execute the concept flawlessly and translate this ideation into a full-fledged marketing campaign.
Thus, our creative team worked independently with our creative leader & film director Ehmer Kirmani to develop the entire campaign.
The team began their work by developing the storyboard as we had just received the basic ideation in the form of a mood board with a rough jingle track; besides, we worked out the key visuals for Print, OOH, POS, and other branding components.
Our network film production agency, MI Films Worldwide and CreativeCom teams, worked together to produce the Ad Film.
We had a detailed PPM meeting with the client to discuss and finalize the film treatment & mood, the cast, sets, props, wardrobe, styling, and food shots. The film director also worked out with an international musician to compose a new soundtrack and adjust the overall lyrics of the jingle as per the finalized director board to have a more emotive & engaging composition.
A three-day hectic shooting schedule followed us to cover separate storytelling sequences meant for Shama Cooking Oil, Shama Banaspati, and Shama Canola Oil.
Creative
Creative Campaign Supervision
Key Visuals
Print Ads & OOH

Production Management
Ad Film Production
On-Boarding Filmmaking Teams
Production Design & Plan
Talent Management
Singer & Music
Still Photography
Shoot & Post Production

Result
Thus, bringing the story to life, bringing out the brand's personality in an emotional and lovable manner with inspiring brand imagery.
The Shama Cooking Oil successfully transformed itself into a leading national brand, competing with the top industry players and generating sales volumes across the entire region.