Digital
Digital Experiential Journey
Bella Gold
Elevating Beauty to Timeless Elegance
At Owl Branding Studio, we were presented with the opportunity to craft a special edition range for Bella Greek, a brand synonymous with beauty and Grecian elegance. Recognizing the timeless allure of gold and its significance in beauty, we conceptualized and brought to life "Bella Gold." This range is not just a testament to the timeless beauty of gold but also a reflection of the modern woman's desire for skincare that's as radiant and enduring as gold itself. Through Bella Gold, we aimed to merge the enchanting allure of gold with contemporary skincare innovations, creating a line that celebrates beauty as timeless as gold.
Brand Purpose
Brand Strategy & Positioning
Brand Portfolio & Architecture
Brand Identity & Imagery
Brand Style Guidelines
Logo Creation
Packaging & Label
Messaging & Tone-of-Voice
Brand Concepts & Communications
Brand Tagline
Experiential Designs
Website & E-commerce
Retail Branding & Merchandise
OOH – Signage & Billboard
Marketing Collateral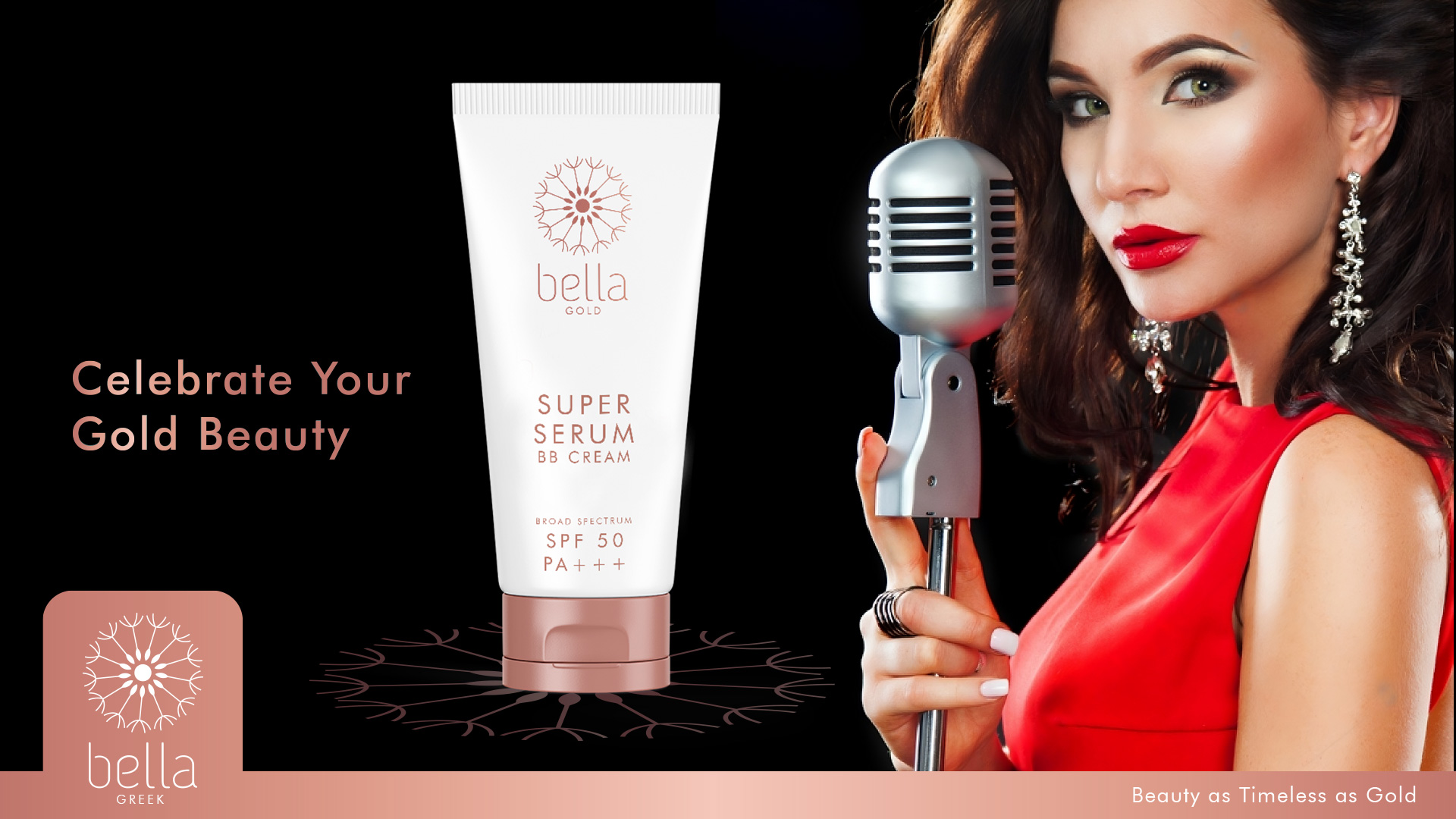 Brand Philosophy
At Bella Gold, we believe that beauty, much like gold, is enduring, radiant, and worthy of celebration. Our products are crafted to amplify your natural beauty, imparting a golden glow that's as timeless as it is radiant. Every product in this range is a reflection of our commitment to celebrating beauty that's as timeless as gold.

Brand Name & Identity Development
"Bella Gold" – A name that encapsulates the allure and timeless beauty of gold. This special edition range from Bella Greek is designed to empower and celebrate the golden beauty in every individual.
Brand Logo
The Bella Gold logo, an emblem of elegance, symbolizes the timeless charm and allure of gold. It's a reflection of our commitment to celebrating beauty that's as enduring and radiant as gold itself.
Packaging Concept
Bella Gold's packaging is a blend of elegance and sophistication. The design, predominantly in golden hues, is accentuated with subtle accents that reflect the brand's commitment to luxury and timeless beauty. Each product not only offers a skincare solution but also feels like a piece of art, echoing the brand's ethos.

Brand Imagery
Bella Gold's imagery is a blend of the timeless charm of gold and the modern elegance of today's woman. Every image tells a story of elegance, luxury, and the timeless beauty that gold represents.
Brand Tagline
"Beauty as Timeless as Gold"
Website Design & E-commerce
Bella Gold's online realm is a reflection of its commitment to timeless beauty and luxury. Every visitor is not only introduced to Bella Gold's offerings but also feels the brand's dedication to celebrating the golden beauty within every individual.
Brand Usage Guide
A comprehensive guide detailing the correct usage of the brand logo, colors, typography, and other visual elements to ensure consistency across all platforms. The branding extends across various touchpoints, ensuring a consistent brand experience wherever customers interact with Bella Gold.
Brand Communications
Bella Gold's communication strategy is a blend of product storytelling and celebrating the allure of gold. Through captivating narratives, we evoke a sense of empowerment, elegance, and unmatched beauty, all tied to the timeless charm of gold.