Digital
Digital Experiential Journey
Luko Hvar Island
Weaving a Denim Narrative for a New Age Brand
Luko Hvar Island is a private luxury resort tucked away in the captivating landscape of Hvar, Croatia. This exclusive destination is set to redefine luxury and offer an unparalleled holiday experience. Collaborating with our network branding agency, Owl, and MI Worldwide, we embarked on a mission to showcase this epitome of modern business lifestyle digitally.

Brand Purpose
Brand Strategy & Positioning
Brand Portfolio & Architecture
Brand Identity & Imagery
Brand Style Guidelines
Logo Creation
Packaging & Label
Messaging & Tone-of-Voice
Brand Concepts & Communications
Brand Tagline
Experiential Designs
Website & E-commerce
Retail Branding & Merchandise
OOH – Signage & Billboard
Marketing Collateral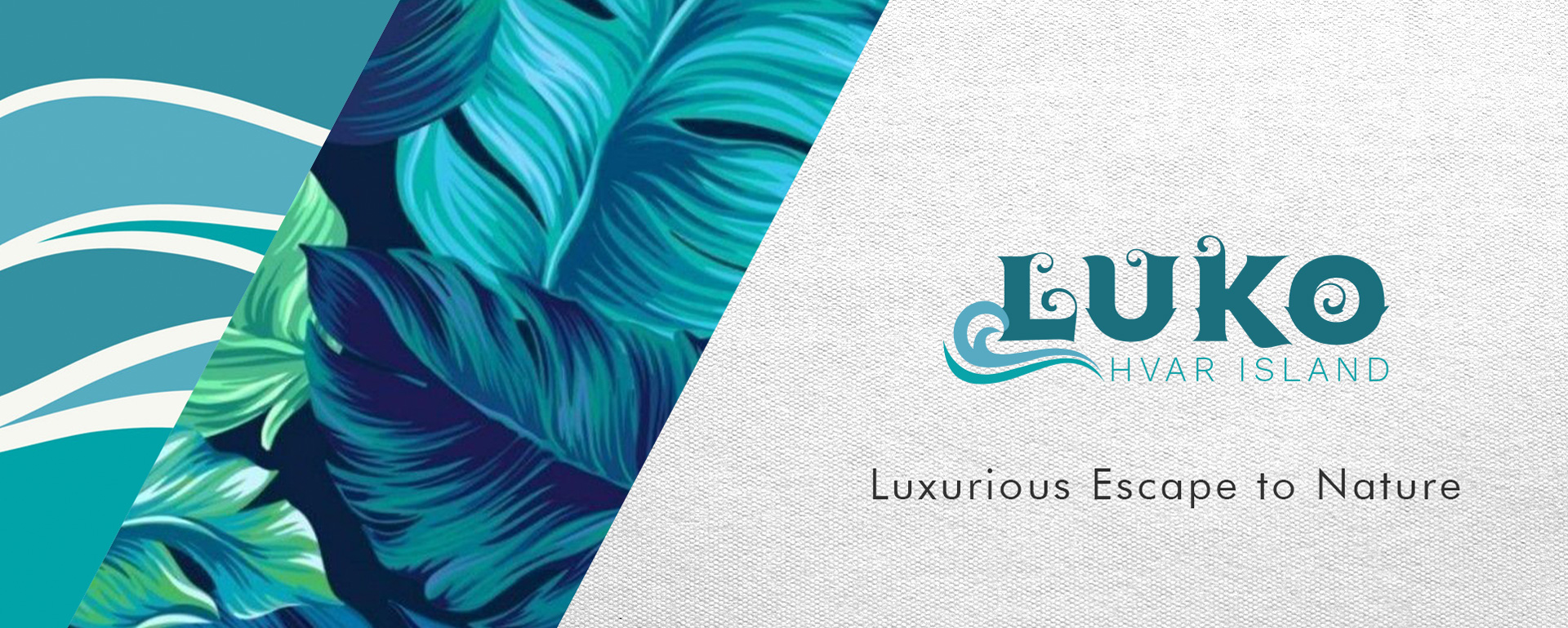 Brand Philosophy
The fusion of 'bespoke art', 'luxury', and 'personalisation' led to the brand conceptualisation of 'barefoot luxury', which further led to the positioning of 'Luxurious Escape to Nature'. We created and integrated the brand pillars of 'Intuitive', 'Imaginative', 'Individuality, and 'Indulgent' that fortified the brand essence.

Brand Naming
Drawing inspiration from the word 'Luka', meaning 'harbour' in Croatian, we named the resort 'Luko Hvar Island', signifying its serene location by the sea.

Brand Identity Concept
Our brand identity is a creative expression drawn from the tranquil azure waters and lush, verdant landscapes of Hvar. The serene sea that surrounds the island is symbolized through wave patterns, emphasizing our harmonious relationship with the waterfront. Leaf patterns reflect the verdant landscapes, reinforcing our deep connection to nature. These elements inspired the crafting of our logo and fonts, using a color palette derived from shades of azure and verdant. Together, these artistic elements visually embody Luko Hvar Island's identity as a "Luxurious Escape to Nature".

Brand Usage Guide
The collaterals were developed using a watercolor concept and the new visual identity was executed efficiently throughout the multichannel work. We designed the signage and wayfinding system using functional handmade icons to escape the geometric classic ones. We developed an interactive sales center that provided an immersive experience for the visitors. We tailored the brand architecture using an individual product brand architectural strategy where every F&B brand was given its own identity.

Brand Essence
Luko Hvar Island embodies the essence of 'barefoot luxury', offering guests a 'Luxurious Escape to Nature'. The resort is a harmonious blend of modern comfort and natural beauty, providing a tranquil retreat in the heart of Hvar.

Brand Imagery
We carried out a lifestyle to portray great experiences that reflected "barefoot luxury", "memorable moments", and "Luxurious Escape to Nature". The images revealed people enjoying the moment and avoiding clichés of obvious and literal facets of life.

Brand Communications
Luko Hvar Island's brand narrative is a symphony of luxury intertwined with nature's serenity. In collaboration with the Brand Culture Network, we meticulously crafted Luko Hvar Island's brand communications, ensuring they resonate with the resort's ethos of a "Luxurious Escape to Nature." This collaboration has enriched the brand's narrative, deepening its connection with its audience and solidifying its reputation as a premier holiday destination. Our communication strategy encapsulates the essence of the island's beauty and the experiences it offers. Through evocative campaigns like "Stroll into Serenity," capturing the tranquil beauty of the island, "Cherished Moments in Paradise," emphasizing family memories, and "Sunset Serenades in Seaside Splendor," portraying romantic sunsets, we've painted a vivid picture of the experiences awaiting at Luko Hvar Island. Each campaign is a testament to the resort's commitment to offering moments of luxury, tranquility, and unforgettable memories.

Brand Tagline
"Luxurious Escape to Nature"
Website & Web Portal
Owl Studio meticulously crafted Luko Hvar Island's website, capturing the essence of the resort's tranquil landscapes and luxurious amenities. Through scenic imagery and intuitive design, the website serves as a digital gateway to Hvar, Croatia, inviting visitors to immerse themselves in this luxurious nature-centric escape. The website's watercolor concept and brand patterns enhance its functionality and user interface, offering a seamless digital journey. From the azure sea's allure to the lush greenery's embrace, every page and element is designed to resonate with the resort's ethos of luxury, nature, and sustainability.