Digital
Digital Experiential Journey
OMy Love
Crafting Marvelous Bond Of Indulgence
Belgium, globally renowned for its exquisite chocolates, stands as a symbol of confectionery excellence. Recognizing this legacy and identifying a market gap, a prominent business family — with a rich history in operating leading hyper-stores, a vast distribution network, and a stronghold in the agriculture sector — decided to venture into the confectionery domain. Their ambition? To establish a brand that competes with the world's leading confectionery names. To actualize this vision, they approached Owl Branding Studio. We rose to the challenge, proposing the launch of a unique confectionery brand specifically tailored for Gen Z and younger generations.

Brand Purpose
Brand Strategy & Positioning
Brand Portfolio & Architecture
Brand Identity & Imagery
Brand Style Guidelines
Logo Creation
Packaging & Label
Messaging & Tone-of-Voice
Brand Concepts & Communications
Brand Tagline
Experiential Designs
Website & E-commerce
Retail Branding & Merchandise
OOH – Signage & Billboard
Marketing Collateral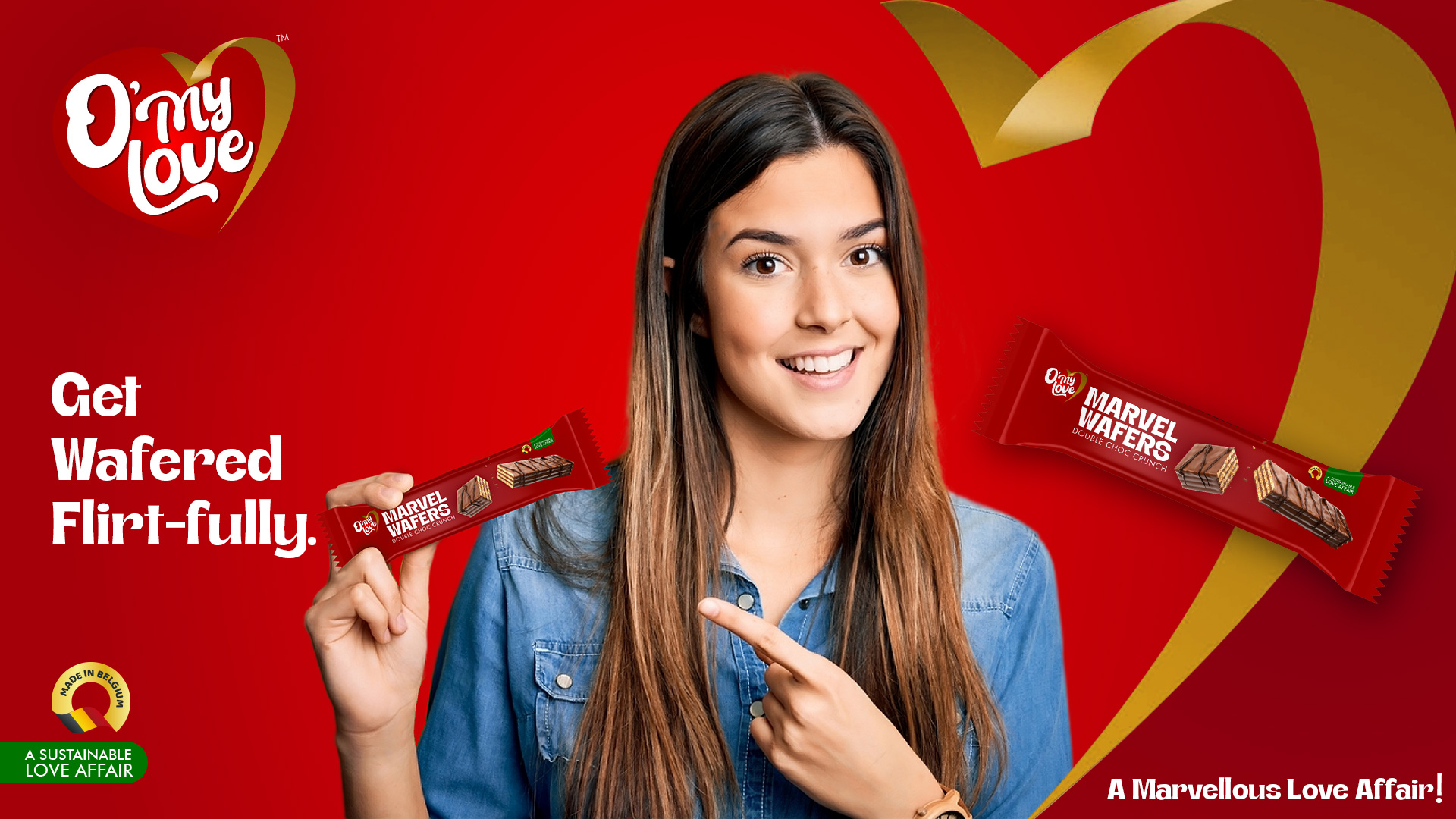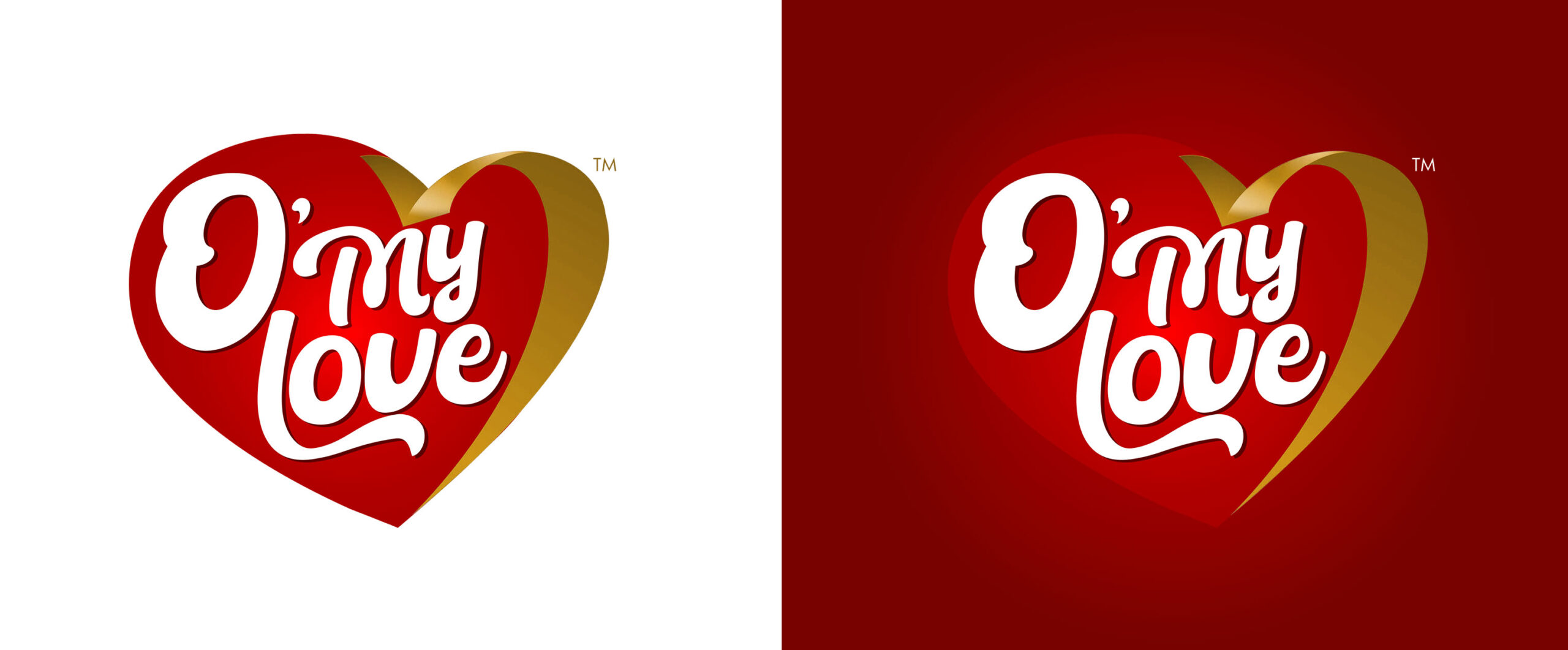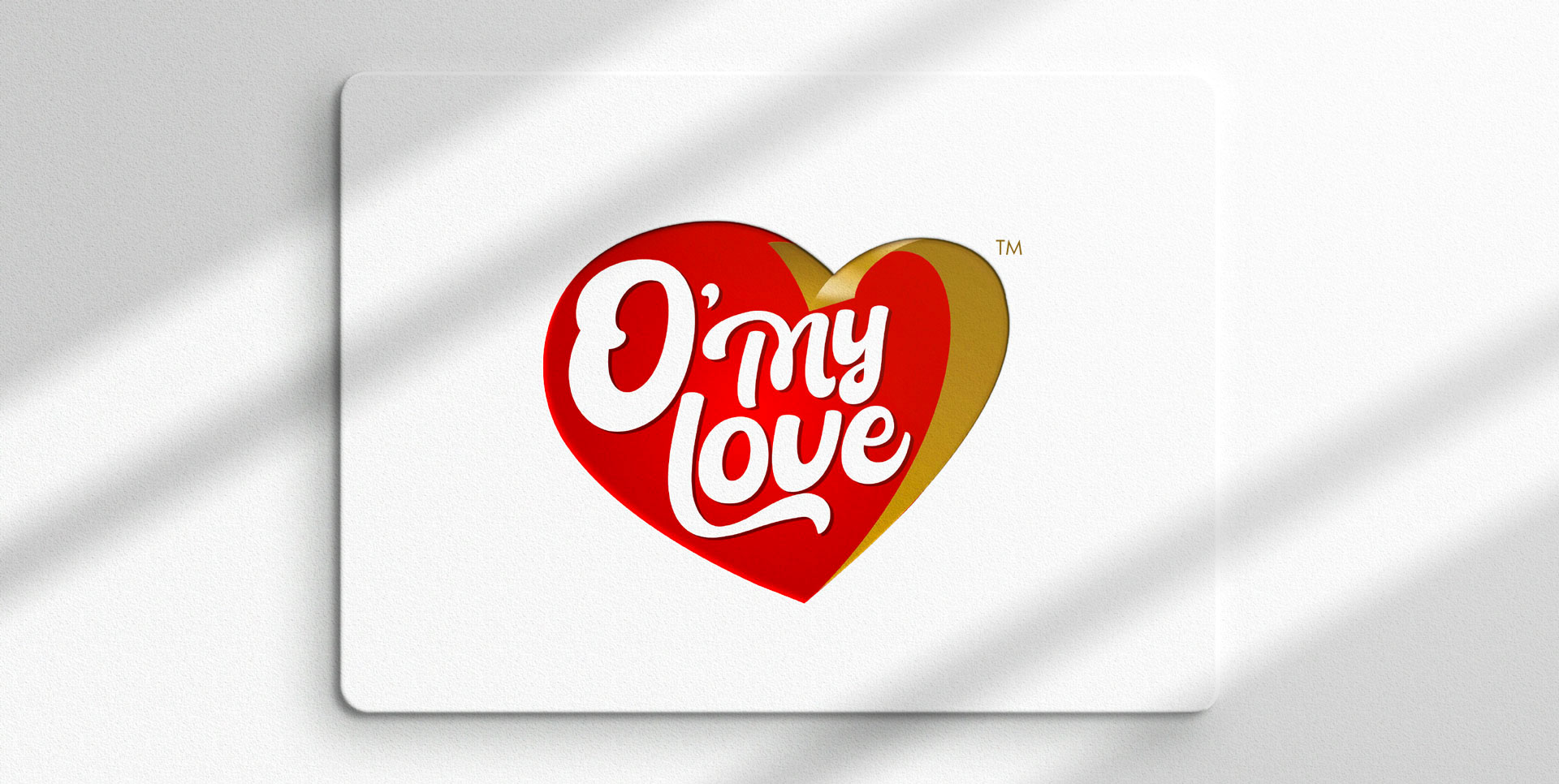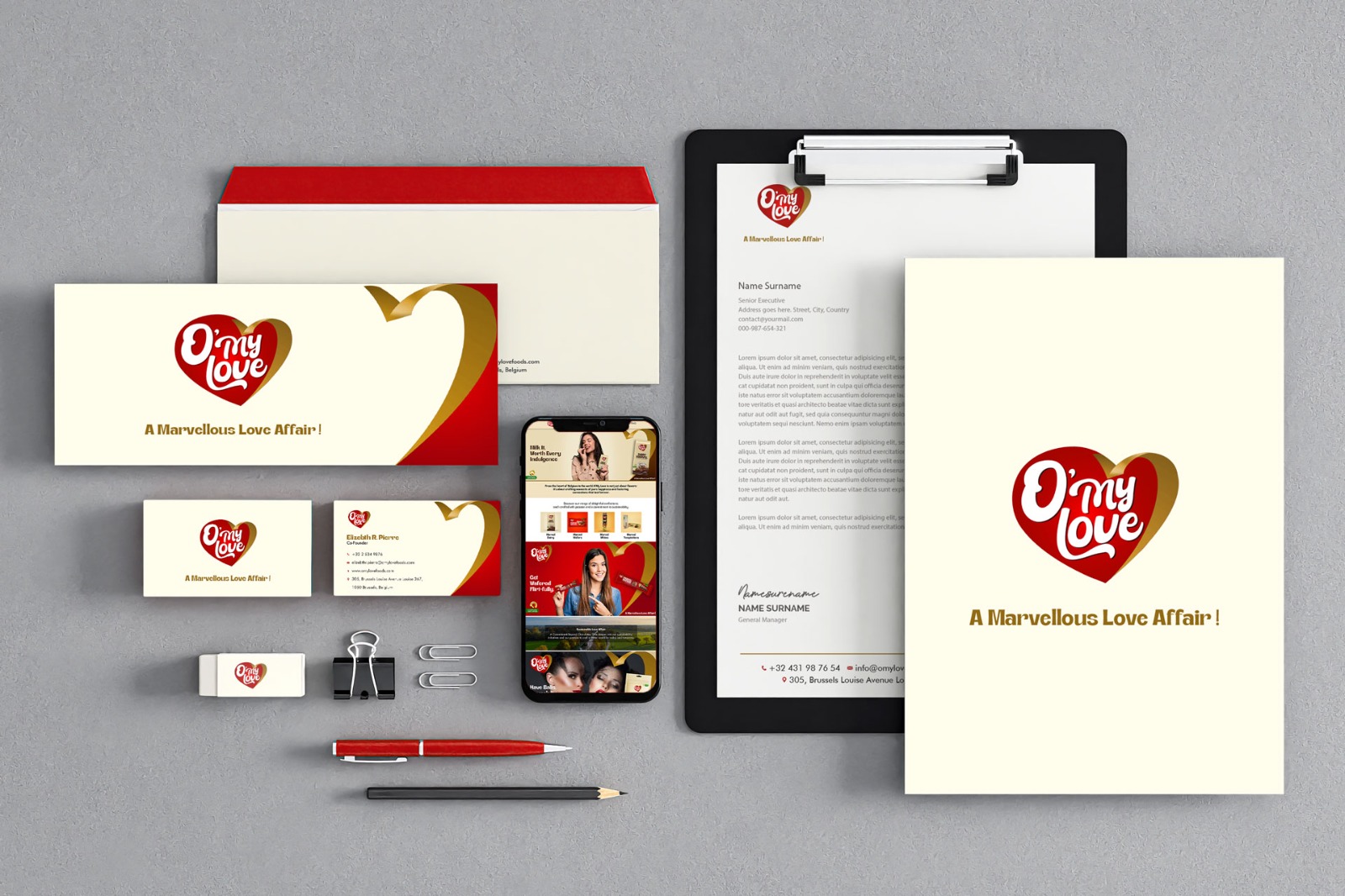 Brand Philosophy
"O'My Love" isn't just a brand; it's a sentiment, a beacon of joy, and an unwavering commitment to quality. Born from a fervent passion to craft an unparalleled confectionery experience, our brand resonates deeply with the dynamic Gen Z and younger generations. We understand their world – the highs, the lows, the heartbreaks, and the celebrations. And through it all, "O'My Love" stands as a constant companion, offering solace in solitude and amplifying shared moments of joy. It's not just about the taste; it's about the memories crafted, the bonds forged, and the promise that no matter the journey, "O'My Love" will be there, making every moment a bit sweeter and every challenge a tad easier. It's a relationship that endures, turning fleeting moments into lasting marvels.
Brand Identity Development
Reflecting the vibrant, adventurous, and genuine spirit of O'My Love, the brand identity, from its color palette to typography, evokes luxury, indulgence, and youthful enthusiasm.

Brand Essence
"Unwavering Bond of Indulgence."

Brand Naming: Crafting Marvellous Love Affair
Naming a brand for Gen Z and younger generations requires precision and understanding. "O'My Love" was chosen not just for its catchy appeal but for the emotion it encapsulates. It signifies surprise, admiration, and a deep bond, resonating with the brand's philosophy of creating lasting connections. Tailored to resonate with the dynamic Gen Z and younger generation, "O'My Love" promises quality and an extraordinary confectionery experience, fostering bonds that stand the test of time.

Brand Tagline
"A Marvellous Love Affair"

Logo Concept
"O'My Love" is not just a name; it's an embodiment of emotion, joy, and unwavering commitment. The logo is designed to encapsulate this sentiment, resonating deeply with the dynamic Gen Z and younger generations. At its core, a heart crafted in a rich shade of red symbolizes passion, love, and the deep affection the brand promises. Encasing this heart is a gold thick border, not just as an ornamental feature but as a representation of a heart filled with gold – a heart that's meant to be there forever. This gold border is a testament to the brand's commitment to quality, its golden promise to its consumers, and the enduring bond it seeks to foster. The brand name, "O'My Love", is rendered in a specially crafted handwritten font to appeal to Gen Z and younger audiences. The font, while stylish, carries a touch of nostalgia, bridging the gap between timeless quality and modern appeal. The entire design appears in reverse, adding an element of surprise and admiration, making it an instant favorite. This logo is more than just a visual; it's a promise, a companion, and a testament to the brand's philosophy of enduring relationships and crafting memories.

Brand Usage Guide
A comprehensive guide detailing the brand's visual and verbal guidelines ensures a cohesive brand presentation across all touchpoints, maintaining consistency with the brand's core philosophy.

Packaging Concept
With its contemporary and vibrant aesthetic, the packaging design resonates with Gen Z and younger generations. It's meticulously crafted to evoke excitement, joy, and premium quality, visually communicating the brand's promise of crafting moments of pure happiness and fostering connections.

Visual Storytelling Design Elements
Top Green Band: This elegant band runs gracefully across the top or bottom of the packaging, serving as a distinct backdrop for the brand's commitment to sustainability, "A Sustainable Love Affair."
O'My Love Logo Placement: Positioned prominently, either on the top left or center top, depending on the packaging format.
Product Name with Descriptor: Bold letters in two lines, with the flavor descriptor in a single line underneath.
Product Visual: A tempting image of the biscuit, bar, or confection is showcased, accompanied by key single ingredients.
Made in Belgium Seal: A seal highlighting the product's origin is strategically placed.
Sustainability Message: "A Sustainable Love Affair" is subtly incorporated, reinforcing the brand's commitment to sustainable practices.
Special Edition Imagery (under Packaging Concept): For the special edition range, a golden embossed pattern of iconic Belgian landmarks is subtly incorporated into the background. This touch not only adds a layer of sophistication but also pays homage to the brand's Belgian roots.
Brand Sustainability Approach
"At O'My Love, our commitment to the planet is as profound as our love for chocolates. We are dedicated to sustainable practices, ensuring that every bite not only delights the senses but also respects our environment. From ethically sourced cocoa to eco-friendly packaging, O'My Love is a testament to our promise of sustainability."

Brand Imagery
Distinctive brand imagery was crafted to depict the luxurious, playful, and bold spirit of the brand, resonating with the youthful zest for life. This imagery was consistently carried through various branding materials, creating a cohesive and engaging brand narrative.

Retail Presence Branding
Owl Studio crafted O'My Love's exclusive retail store branding, blending Belgian design aesthetics with luxury. Every element, from signage to interiors, immerses visitors in O'My Love's world of indulgence, echoing its Belgian roots and global flavor inspirations.

Online Presence
O'My Love's digital platform, designed by Owl Studio, offers an immersive experience, taking visitors on a journey through the world of O'My Love, from the rich traditions of Belgium to the innovative flavors inspired by global tastes. The "Our Story" segment narrates the brand's journey from its Belgian roots, emphasizing its vision of creating extraordinary confectionery experiences and fostering unbreakable bonds. The product pages are meticulously designed to describe each offering, from the creamy Marvel Dairy bars to the crispy Marvel Wafers and the special Marvel Temptations range.
A dedicated section, "Sustainable Love Affair," delves into the brand's sustainability initiatives, emphasizing O'My Love's commitment to eco-friendly practices and responsible ingredient sourcing. Furthermore, the website encourages users to share their tales of love, inspiration, and adventure through the "O'My Love Stories" section, celebrating real-life stories that resonate with the brand's ethos of cherishing bonds that stand the test of time.

Brand Communications
The O'My Love brand story is a testament to the art of crafting indulgence and fostering everlasting bonds. In collaboration with our power hub at Brand Culture Network, we honed O'My Love's brand communications, ensuring a seamless alignment with its core purpose and promise. This partnership amplified the brand's narrative, deepening its connection with the target audience and fortifying its market position.
Through our playful and cheeky communication approach, tailored specifically for Gen Z and younger audiences, we've introduced the range of O'My Love products in a language that resonates with them. We aim to touch their hearts, creating "A marvellous love affair" that lasts forever while delivering a high-indulgence chocolate experience.
Campaigns such as "Milk It, Worth Every Indulgence" for the Marvel Dairy – Have Balls, Crunch It Playfully for Marvel Balls, "Caramel Cravings? Dare to Unwrap." for Marvel Caramel Bar," "Hearts That Melt Before You Do."" for Marvel Hearts, among others, evoke sensations of indulgence, luxury, and sheer delight, weaving the compelling tale of cherishing life's delightful moments with O'My Love chocolates.