Digital
Digital Experiential Journey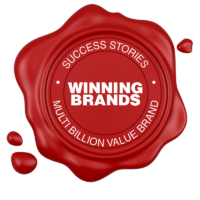 Nurturing Next-Generation
Educators & Schools Searching Platform
Media Idee worked as the digital partner worked on the launch Taleemi-Hub, an online Schools' Searching portal, the first-ever platform launch in Pakistan.
Connecting all stakeholders, parents, education staff – teachers and management, and students. Parents wish to build their child's career with positive character; students need to nurture their natural talent. On the other hand, educational institutes need to provide the best quality education and training to students. Very simply, all the stakeholders strive to achieve the same goal, building a prosperous society and the nation.
We are also engaged in Website Development & Upgradation process, Data Gathering and Information Management, and Marketing and Operations Management.
Strategy
Analysis & Discovery
Digital Strategy

Technology
System Architecture
Coding & Development
Testing & Optimization

Creative
Brand Identity
Storytelling
User Experience
User Interface Design
Art Direction
Web Imagery & Design
Responsive Design
Digital Marketing
Search Engine Optimization
Digital & Social Marketing

Content
Content Management System
Copy & Content Writing
Pricing & Listing