360º INTEGRATED MARKETING CAMPAIGN
Re-Branding & Creative Transformation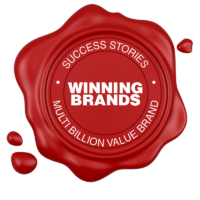 The Rebirth of Iconic Brand
The Generation of Achievers
The Rebirth, Rebranding and Creative Transformation from Perception Re-Shaping to Transition of 55-year-old iconic global brand General Tyre into GTR, the No.1 Selling Tyre Brand.
A brand formerly owned by General Tyre & Rubber Company / Continental AG Germany.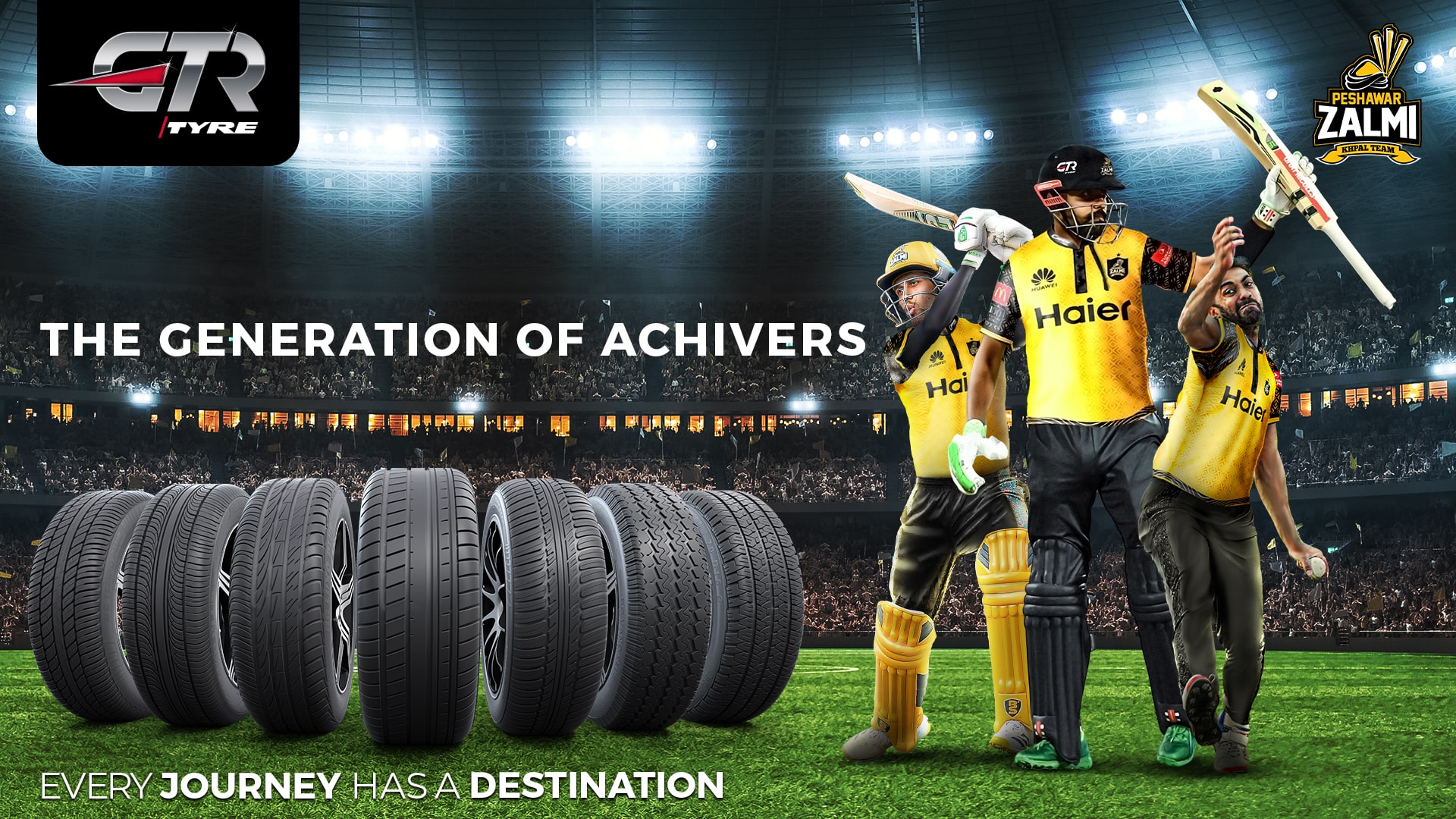 Cultural Branding
Brand Purpose
Brand Manifesto
Brand Culture Strategy
Brand Anthem
Brand Capsule
Branding
Brand Nomenclature
Brand Identity & Stationary
Brand Styling Guide
Label & Packaging
Product Cataogue
Annual Report
Key Visuals
Retail Branding
Office Branding
Pylon Tower
Tyre Displays
Give Aways
Creative
Re-Branding
Creative Transformation
Perception Reshaping
Creative Platform
Ideation & Storytelling
Ad Films
Brand Identity Revealing Video
Corporate Documentary
PR Video
Print Ads & OOH
Digital & Social
Digital
Corporate Website
Digital & Social Marketing
Event
Event Theme & Management
Logo Revealing Ideation
Invitation Card
Dealer Achievemnt Certificats
Annual Sales Conference
Float Activation
Expo Exhibition Stall
Productions Management
Producing Films & 3D Tyre Range Animations
Anthem Film
Ad Film
Corporate Film
Identity Revealing Film
Identity Revealing Event Video
PR Video
3D Tyre Range Animations
Production Designing & Planning
Director Board & Treatment Note
Celebrity Management
Digital Shoutouts Celebrity
Shoot & Post Production
Media
Print & TV
Digital & Social
Media Buying & Planning
PR
Press Coverage
PR Coverage TV
GTR
Every Journey Has A Destination
The Challenge
Complete Re-Branding & Creative Transformation from Perception Re-Shaping to Transition of 55-year old iconic brand General Tyre required.
Research shows that General Tyre has a weak brand persona brand imagery brand engagement and brand identity as today's youth feel it's a brand for the older generation not communicating to them at all.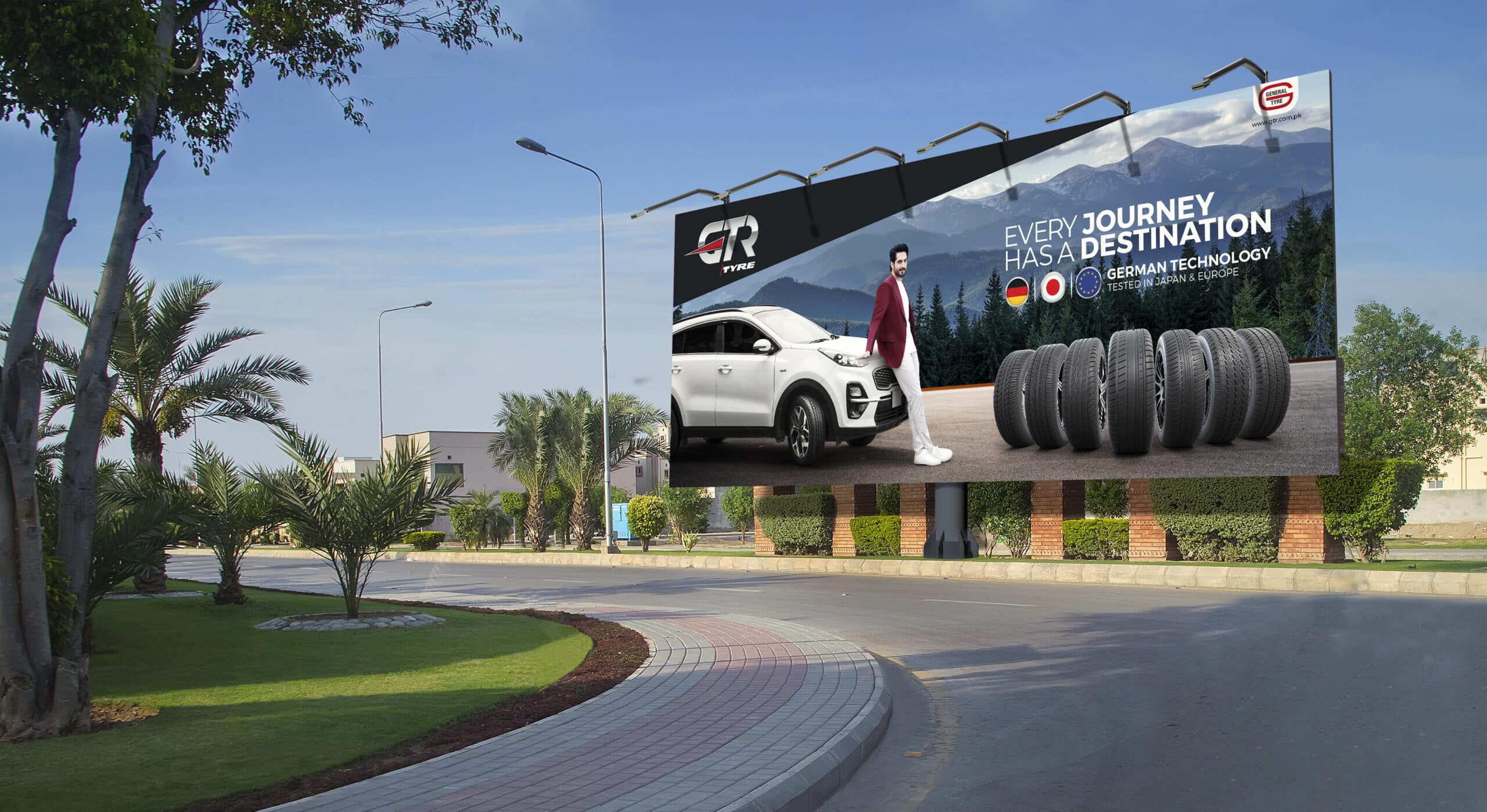 GTR
Every Journey Has A Destination
The Solution
The re-branding, creative transformation & perception reshaping of General Tyre to a purpose-led brand with a new brand name that derived its own unique brand culture was the perfect strategic direction to be taken, considering the future product line extension in the Automotive category.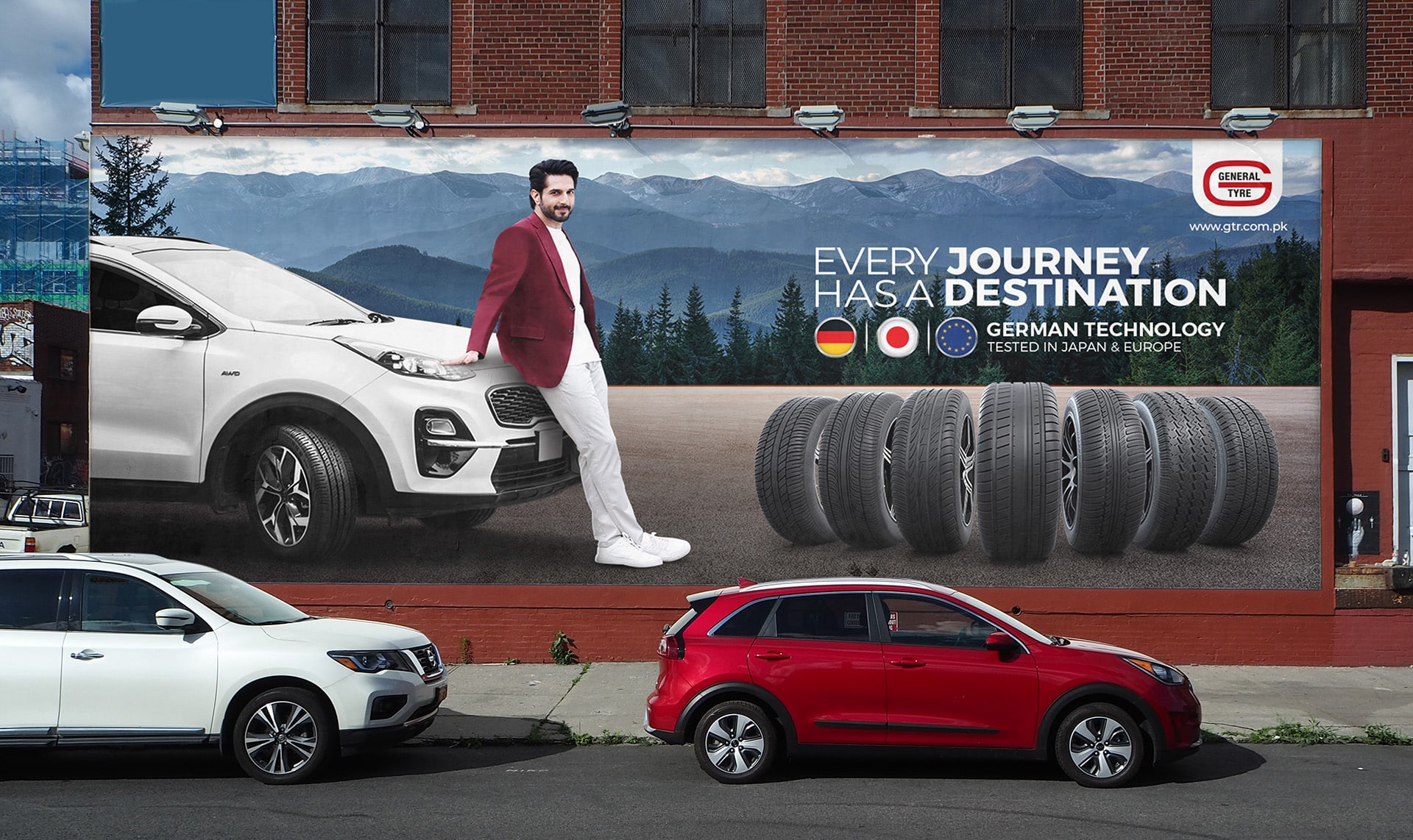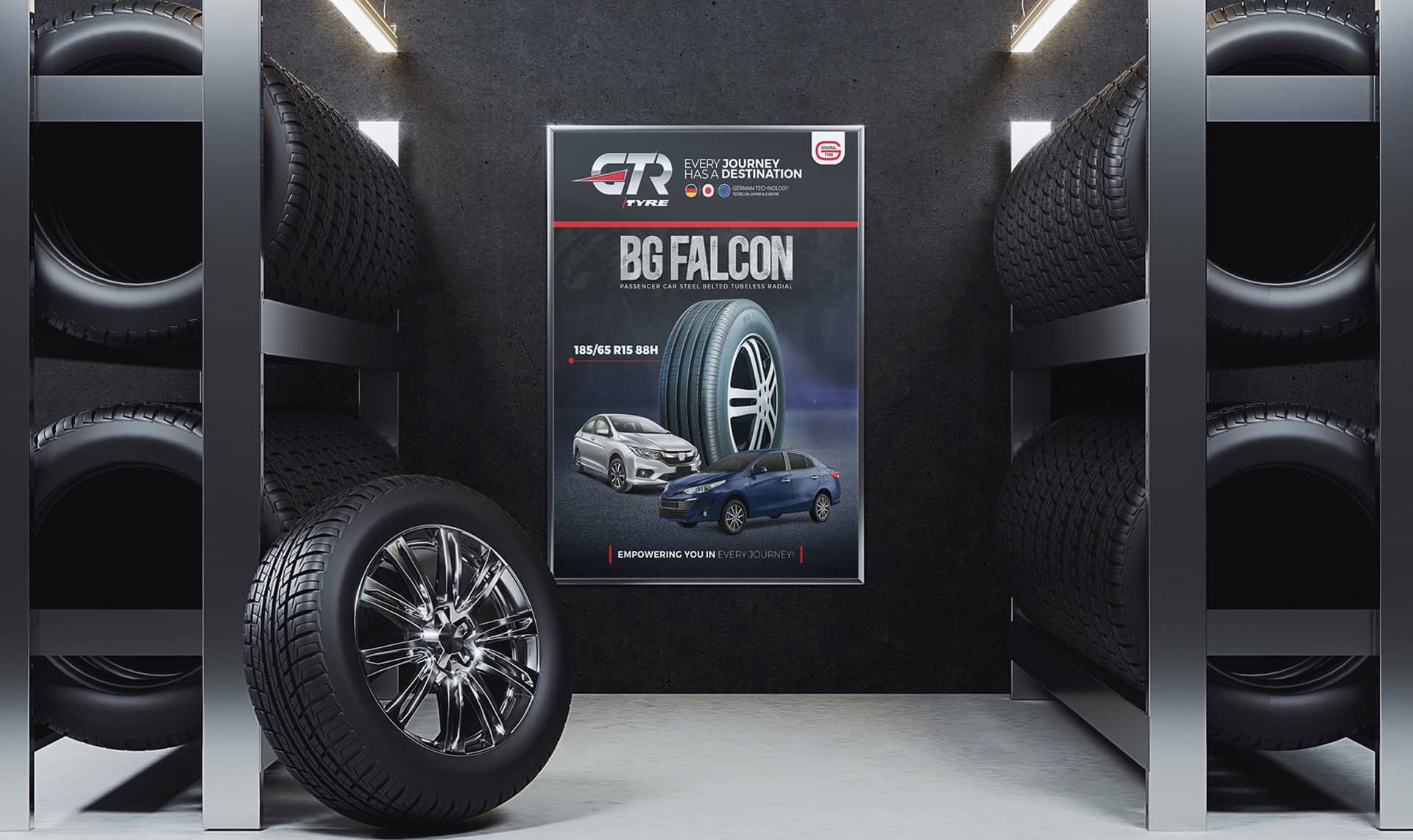 We need to define a brand purpose & determine its culture that not only gives rebirth to the iconic brand General Tyre through its transition into the purpose-led brand GTR.
Over 55 years of expertise, manufactured on German technology, tested in Japan and Europe, GTR engineered, designed and refined to fit any road conditions.
GTR gives youth the ability to move forward, alleviating their worries by making life safer on the wheels, and empowering them in every journey to reach their ultimate destination, thus enabling them to achieve their goals and dreams.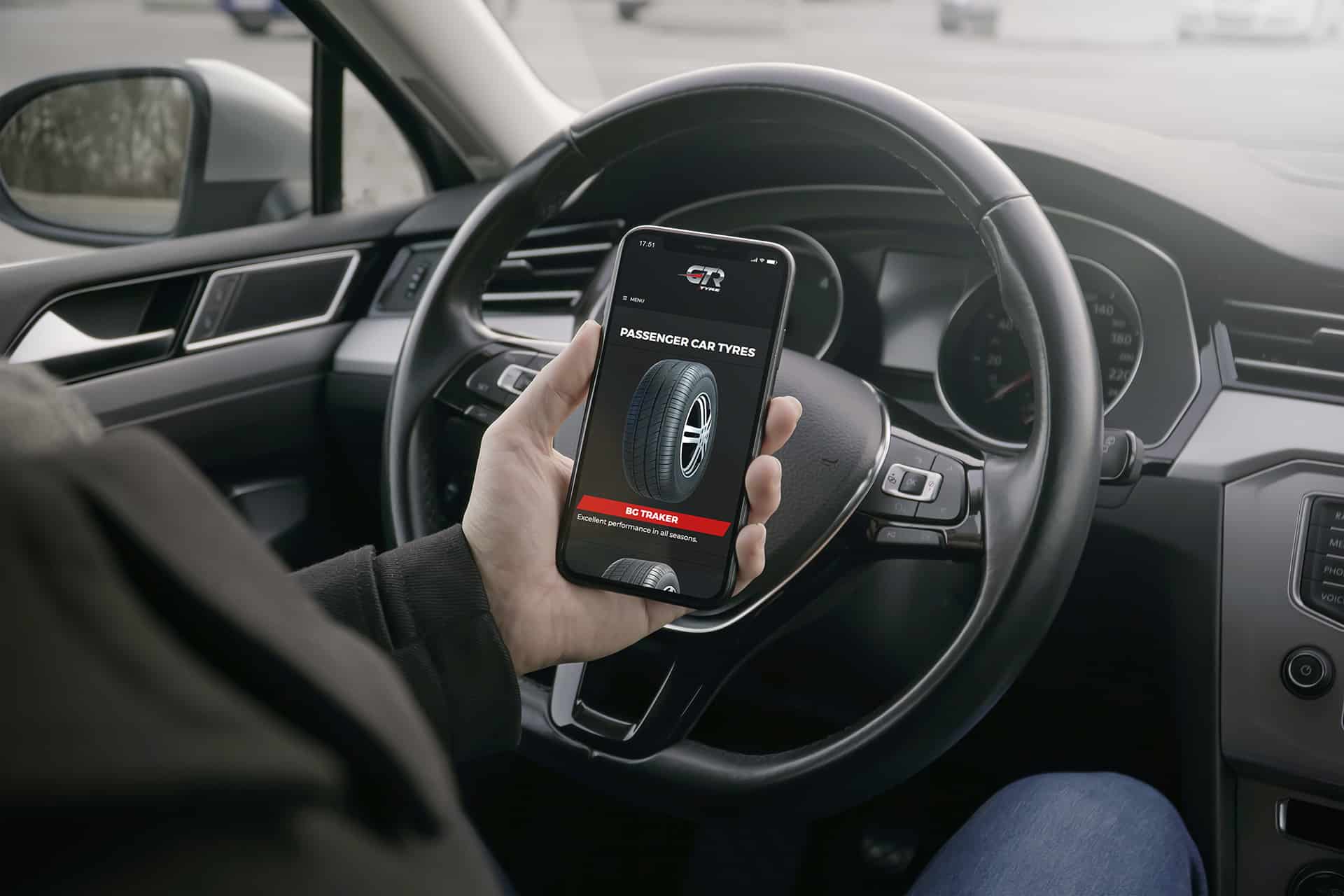 Brand Culture Hive
Our Cultural Branding Toolkit
Working on culture branding strategic global Marcom toolkit "Brand Culture Hive." our team at BCN Global derives the brand purpose, manifesto and culture strategy by fusing insights.
That enables us to work out the strategic creative direction "The Generation Of Achievers" to craft the communication and 360º amplification to create inspiring brand journeys with distinctive brand culture across all mediums.
That's how we Cultivate, Humanise and Nurture Purpose-Led IDEAL GTR Brand to win their marketplace.
Brand Purpose
Enabling Dreams, Embracing Journeys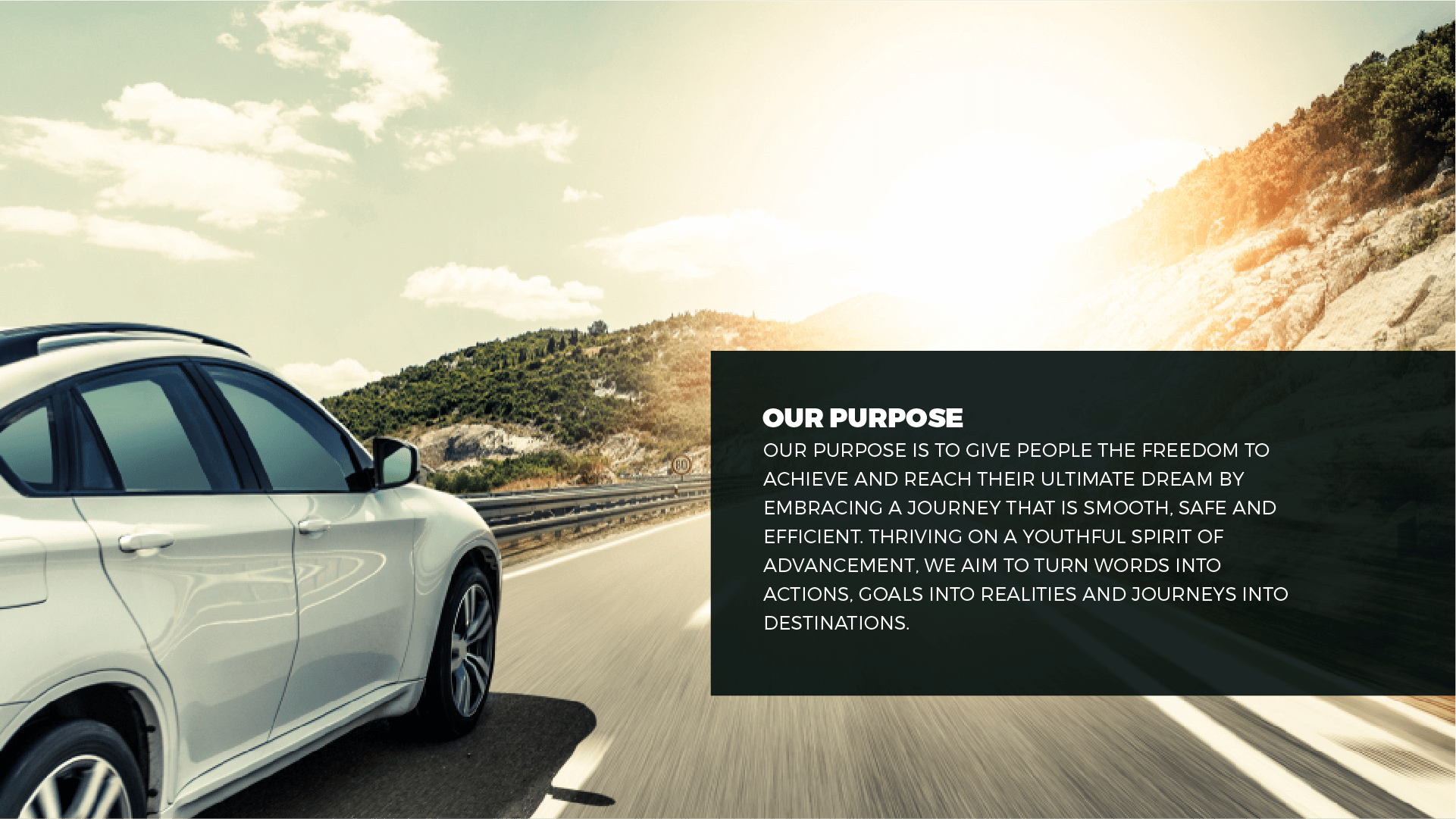 Manifesto
The Generation of Achievers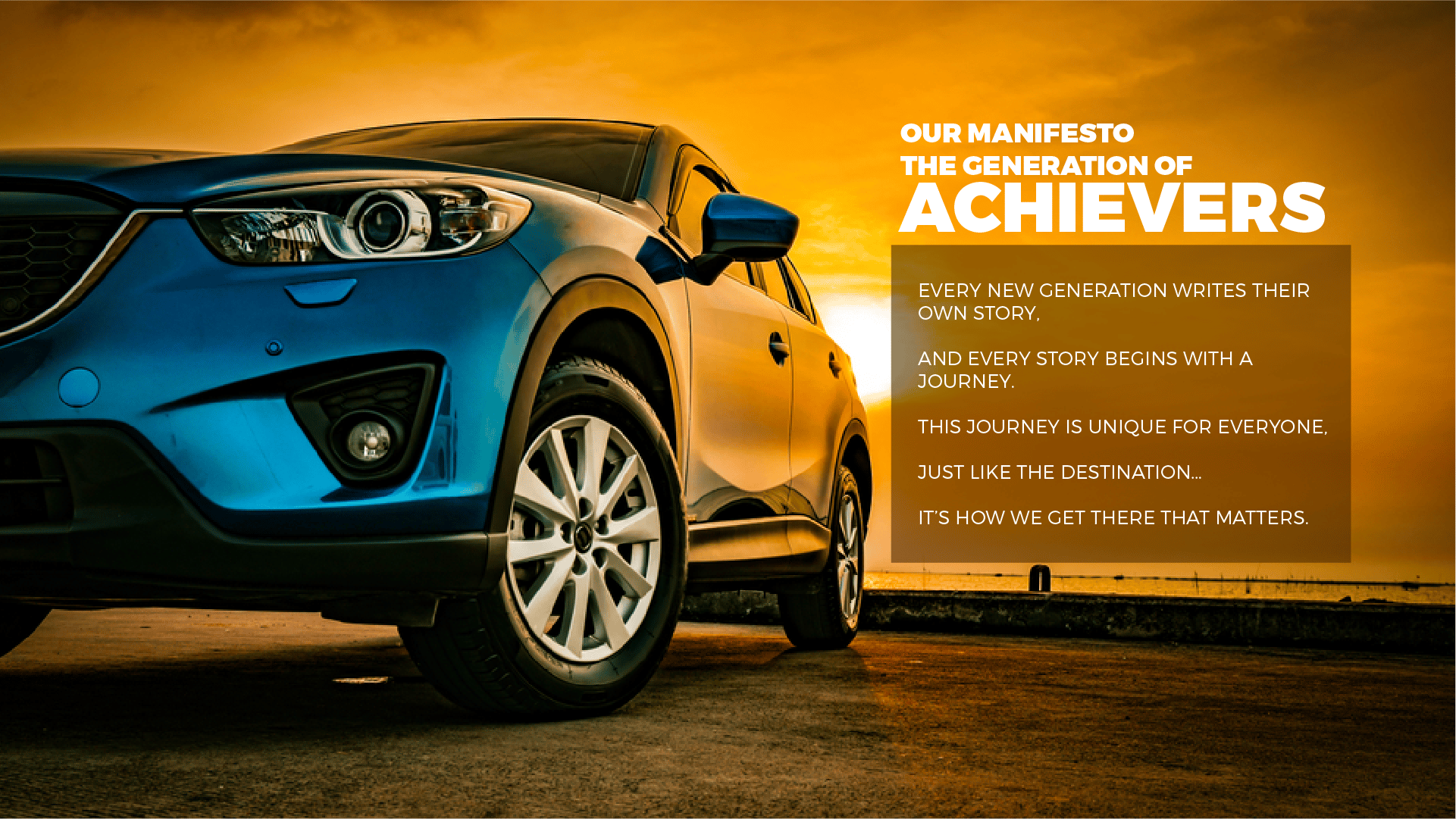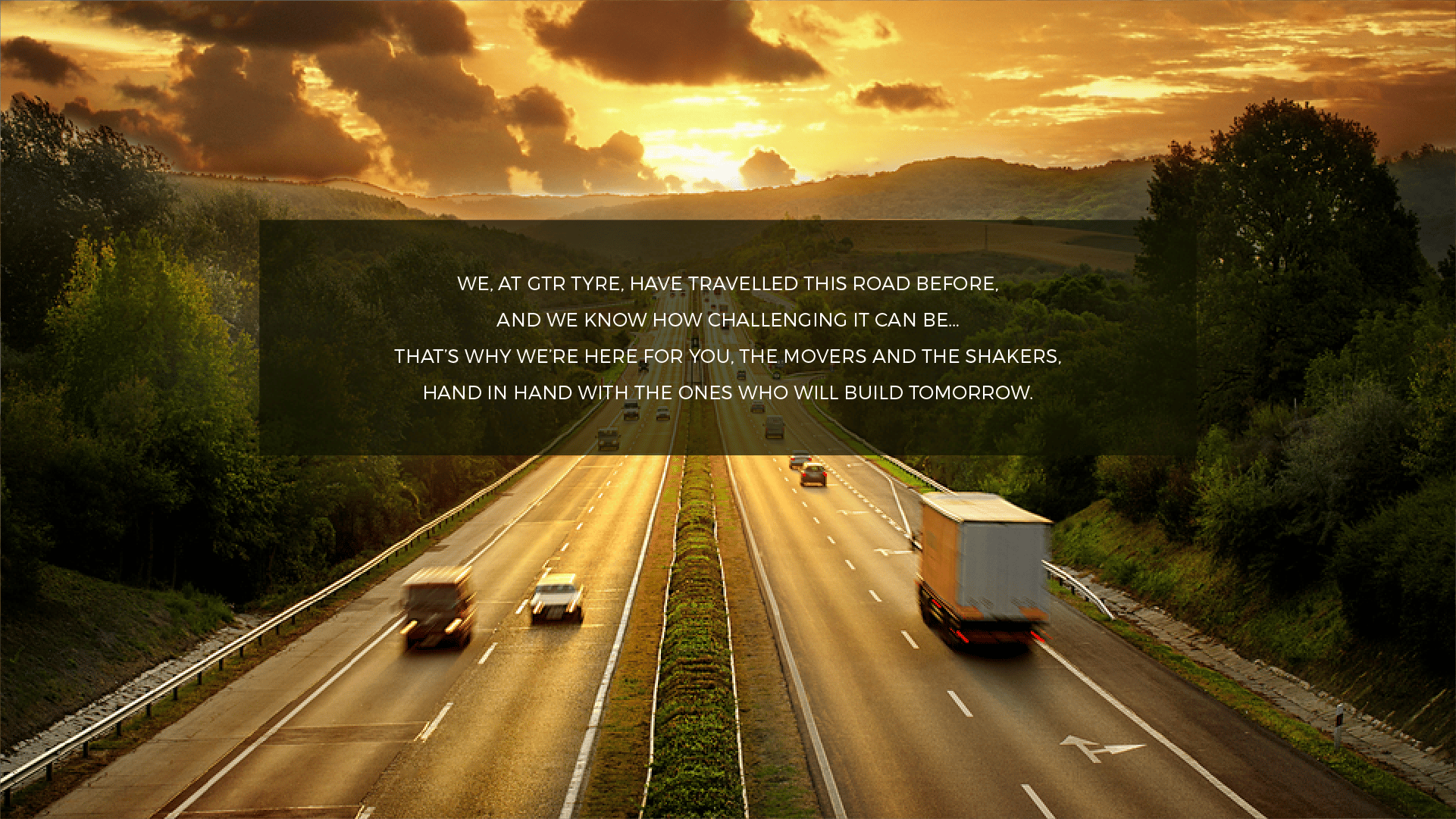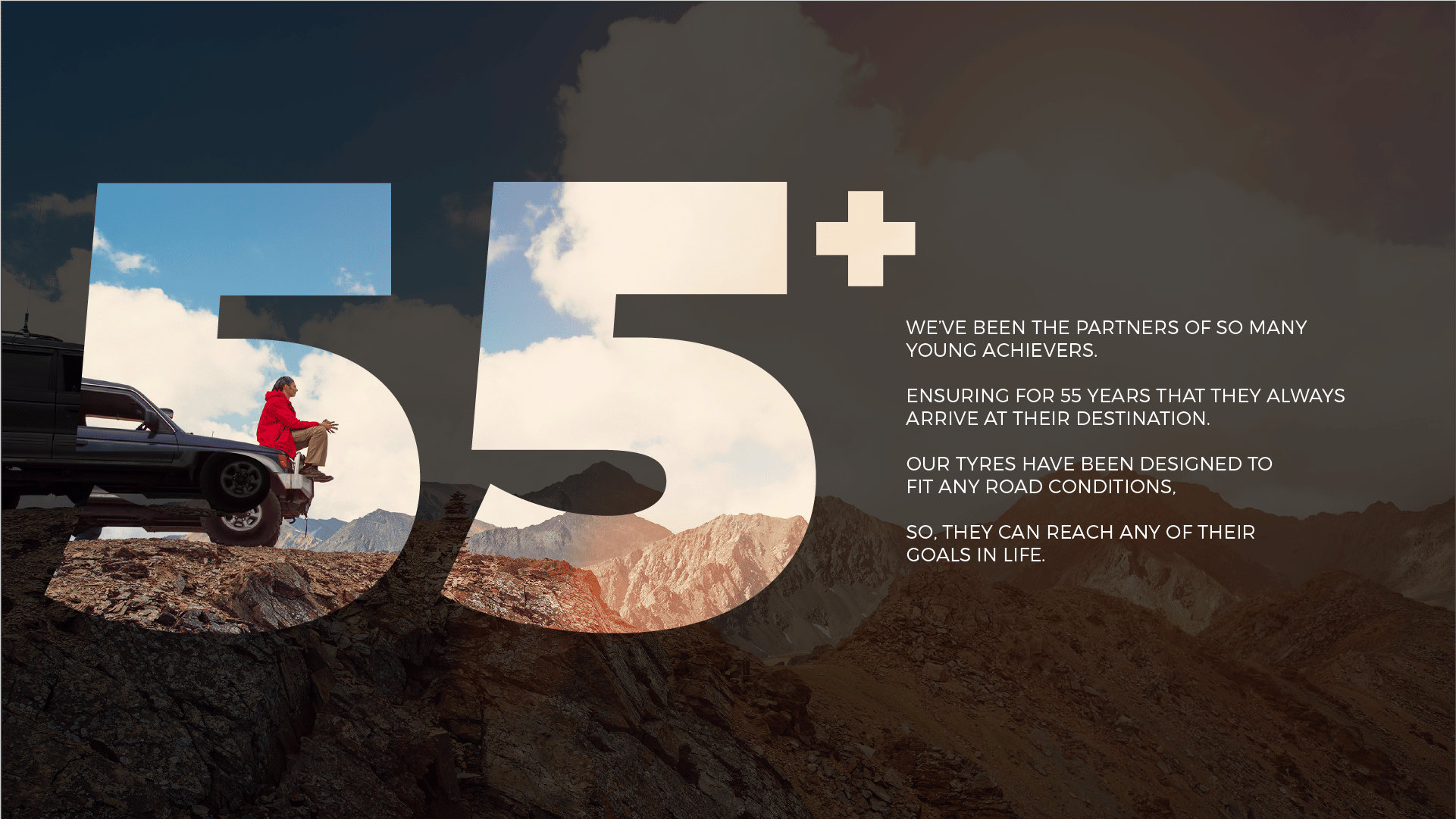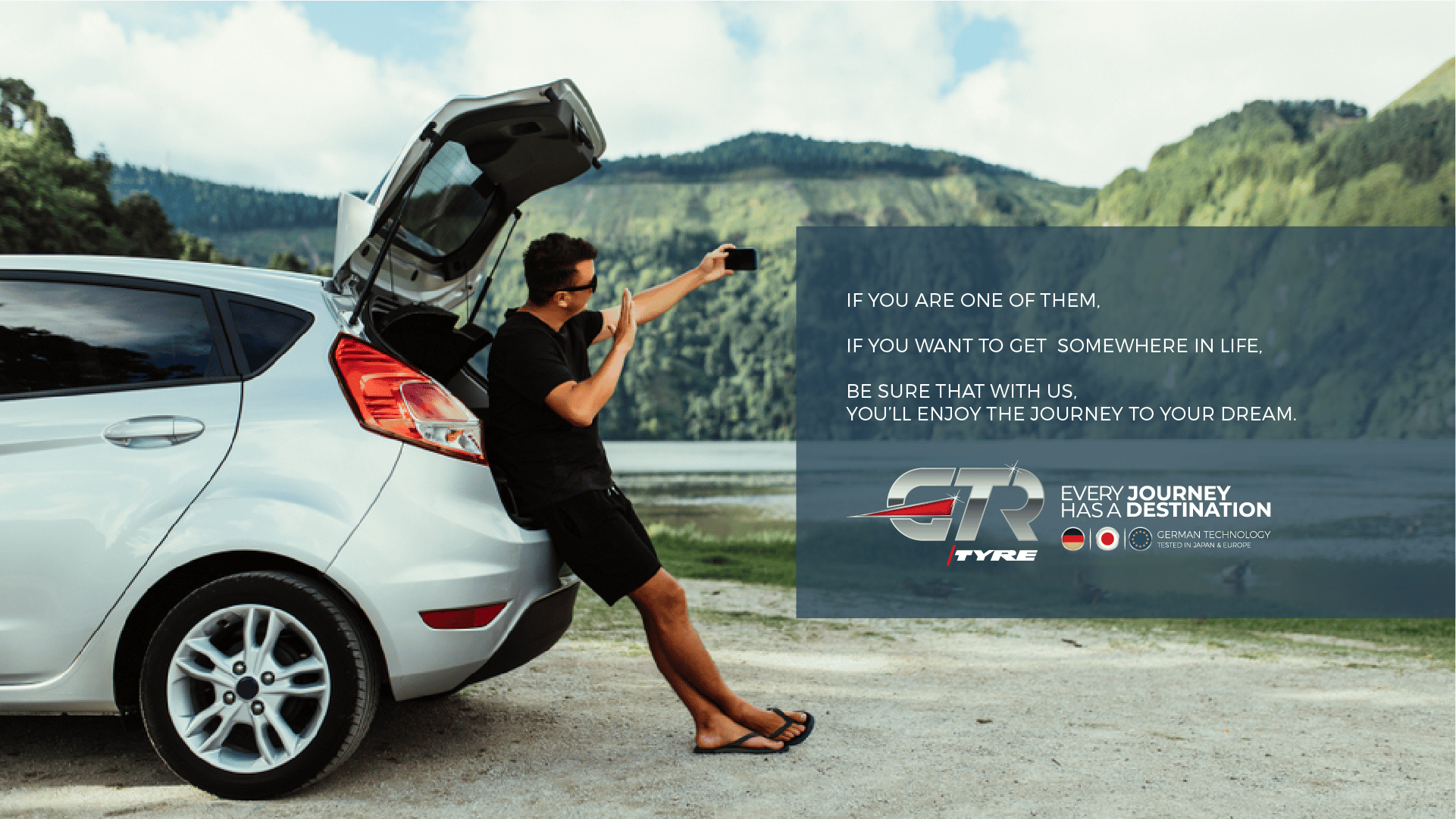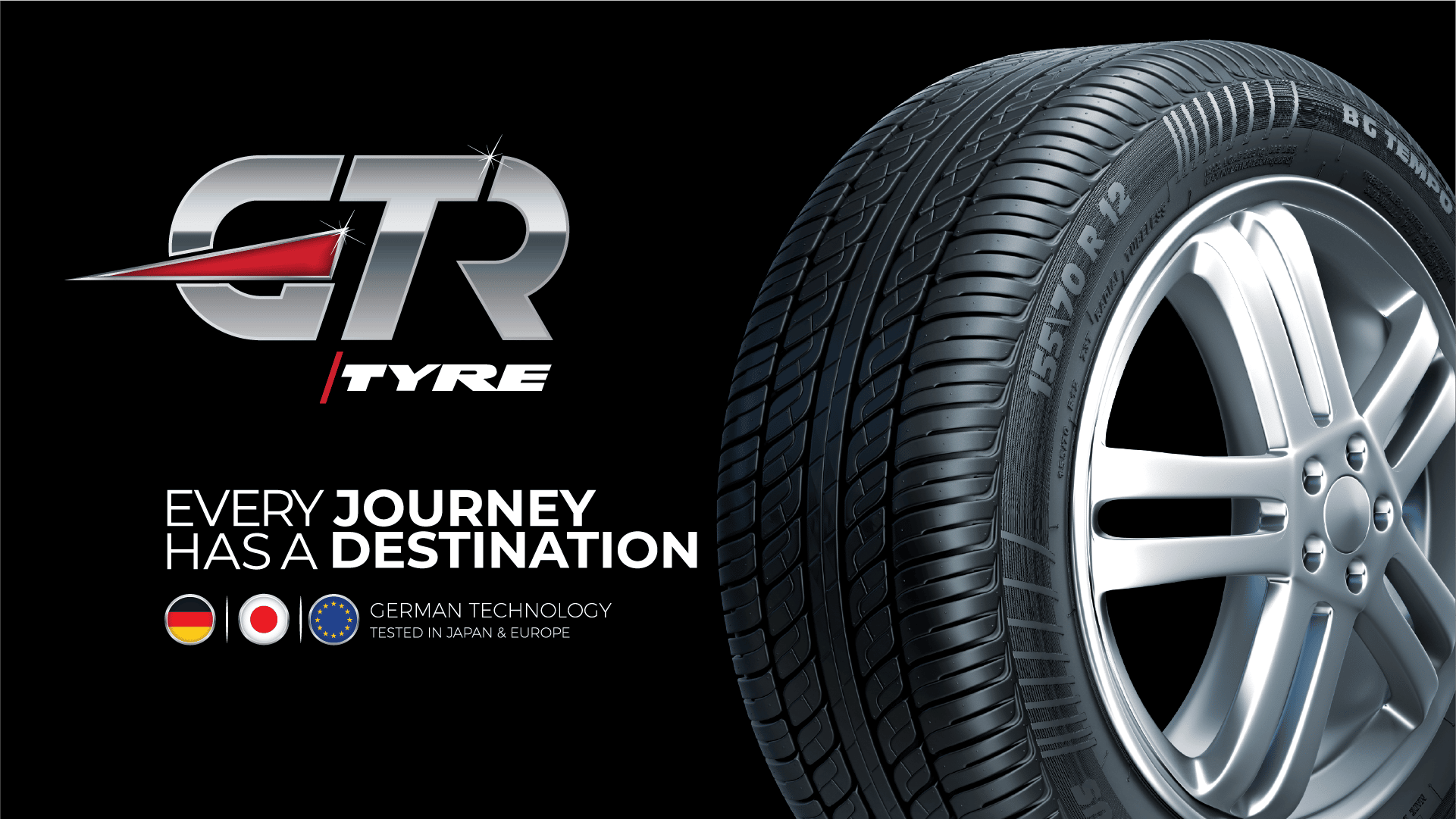 Rebirth & Rebranding of iconic Brand
We worked on brand architecture by modernizing the identity system to create a new brand name, a new identity, and a new monogram to introduce a new bold, dynamic and progressive purpose-led brand GTR Tyre.
In doing so, we transformed an outdated brand aesthetic into a globally-minded system that was not only relevant but groundbreaking and set a new tone and level of design achievement for the entire automotive category.
Thus, our branding team successfully reborn, re-brand & transition 55 years old iconic brand General Tyre into GTR Tyre. We built an identity system that set us apart from the pack and established new journey rules for branding every customer touchpoint.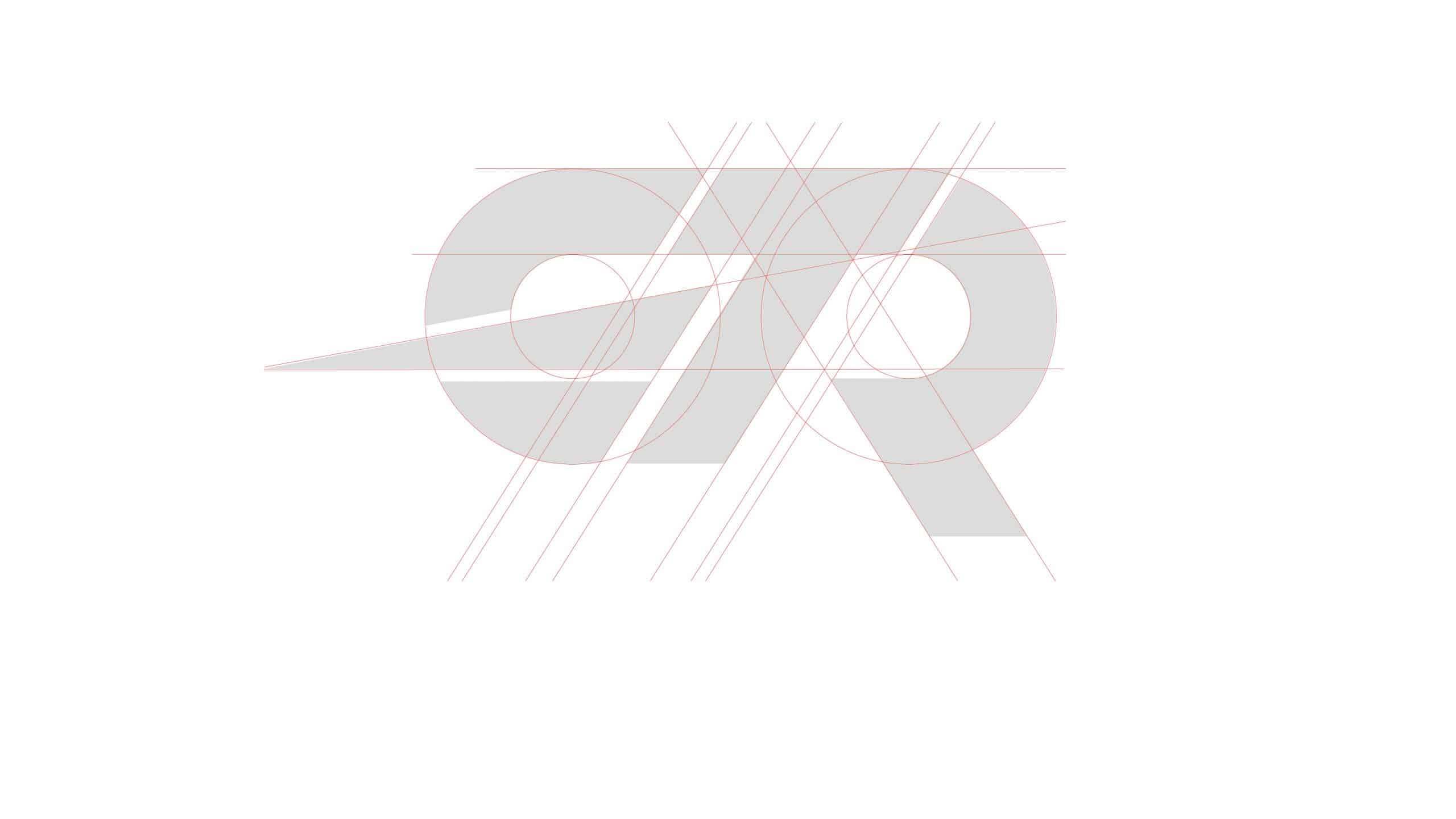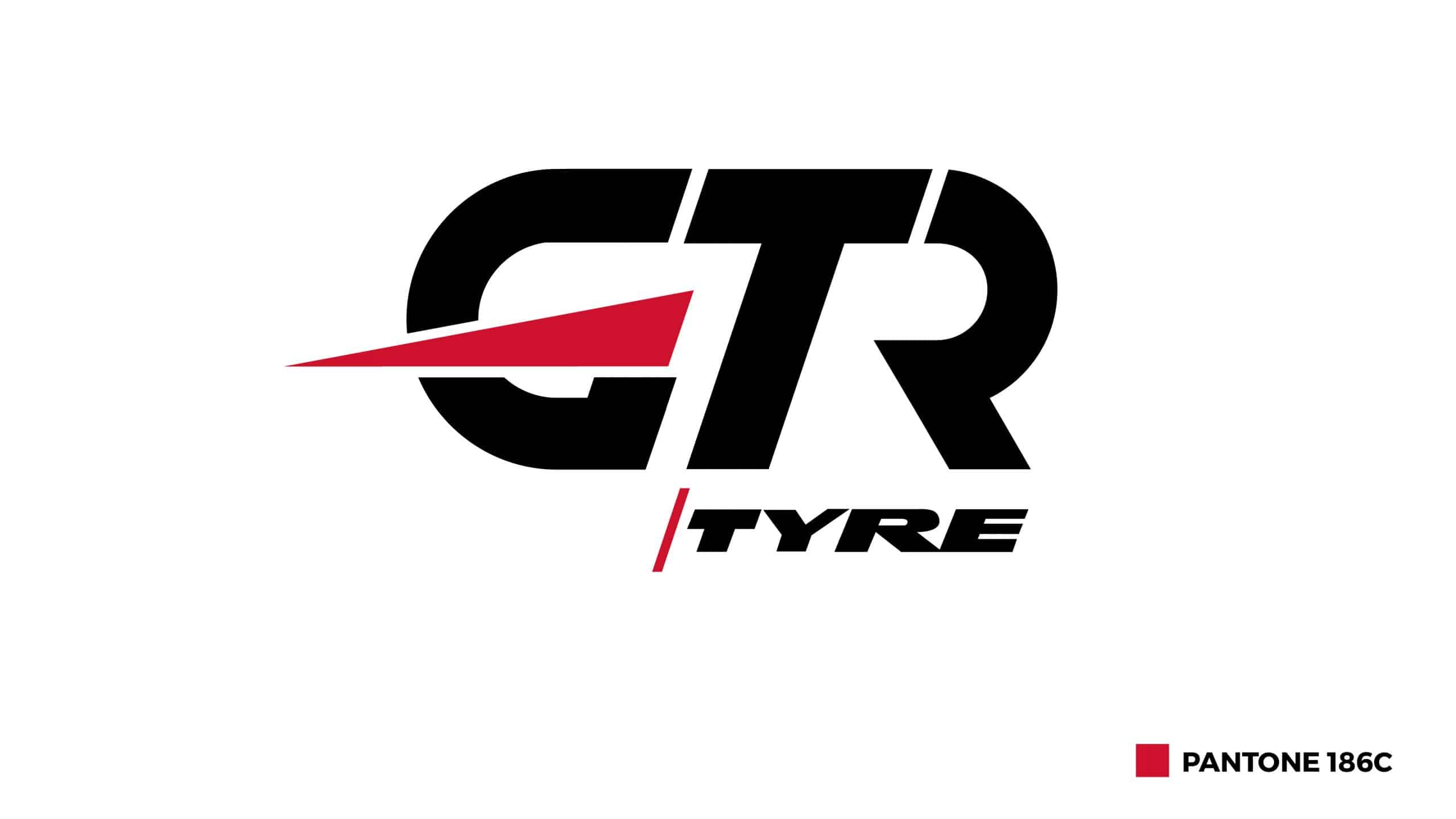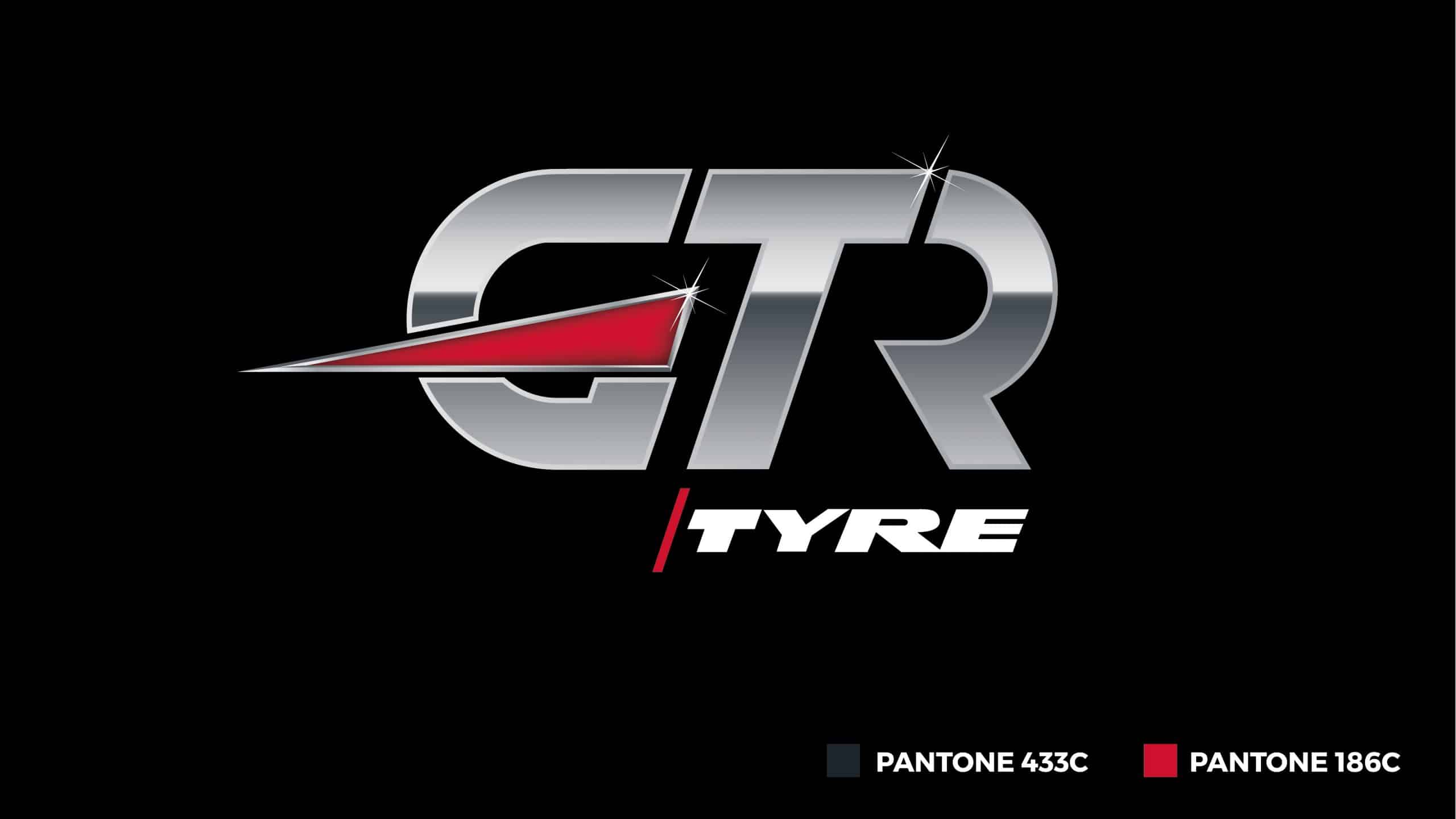 The GTR Identity is a masterclass in minimalist design, drawing its foundational inspiration from the circular form, emblematic of a tyre, life, and perpetual movement.
Two intersecting circles are skillfully manipulated to craft the iconic letters "GTR". A standout feature is the red rectangular triangle seamlessly integrated into the design, forming the central part of the letter "G", symbolizing the "Generation of Achievers" who are always on the move towards excellence.
The metallic treatment of the lettering exudes a sense of modernity and strength, set against a stark black background. The word "Tyre" is elegantly juxtaposed in white, separated by a sleek slash line, anchoring the brand's core offering.
Beyond its visual appeal, the logo embodies the enablers of dreams, empowering the generation of achievers to embrace their journey. This sentiment reinforces the brand's commitment to being more than just a tyre brand but a partner in life's journey.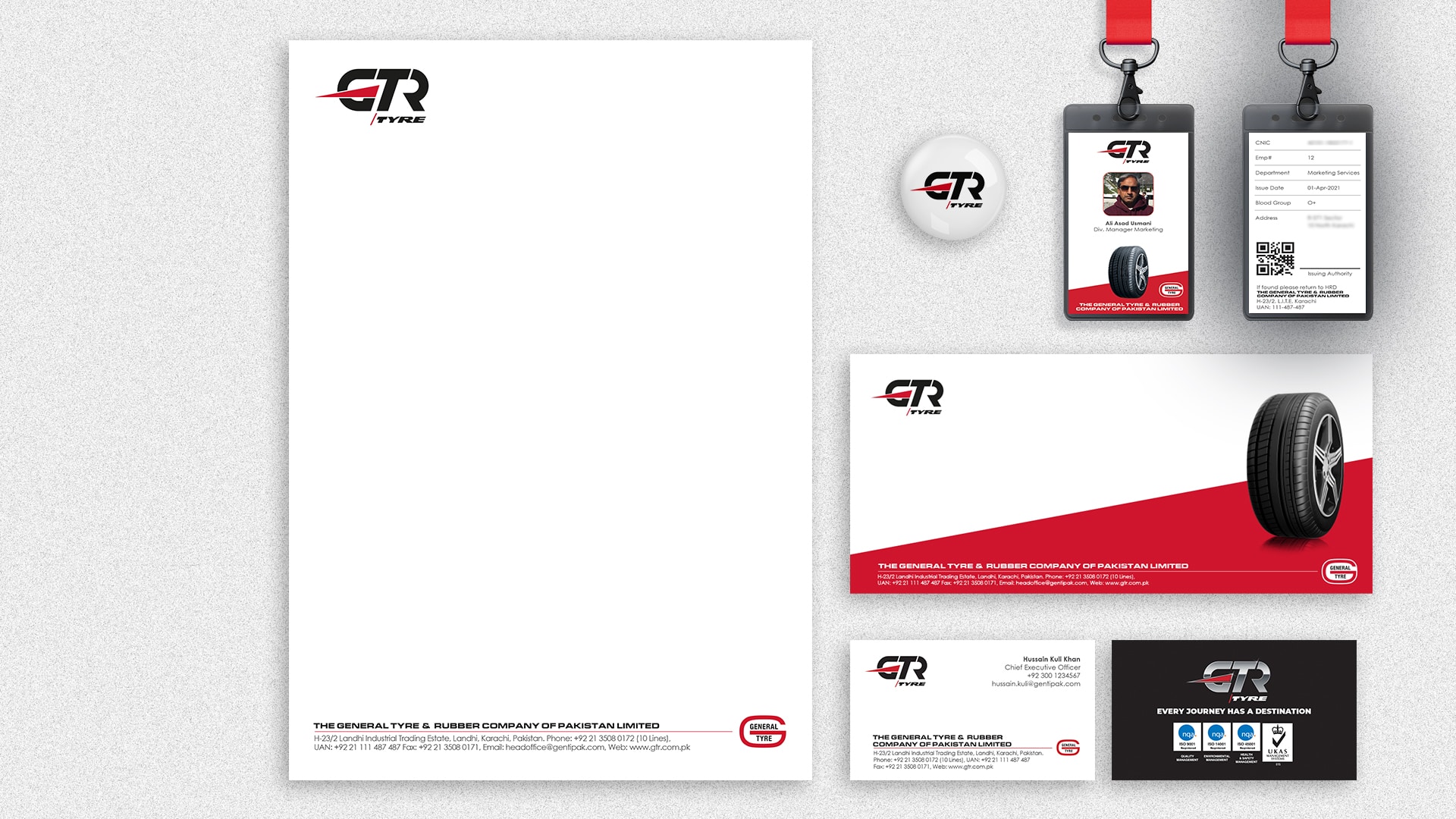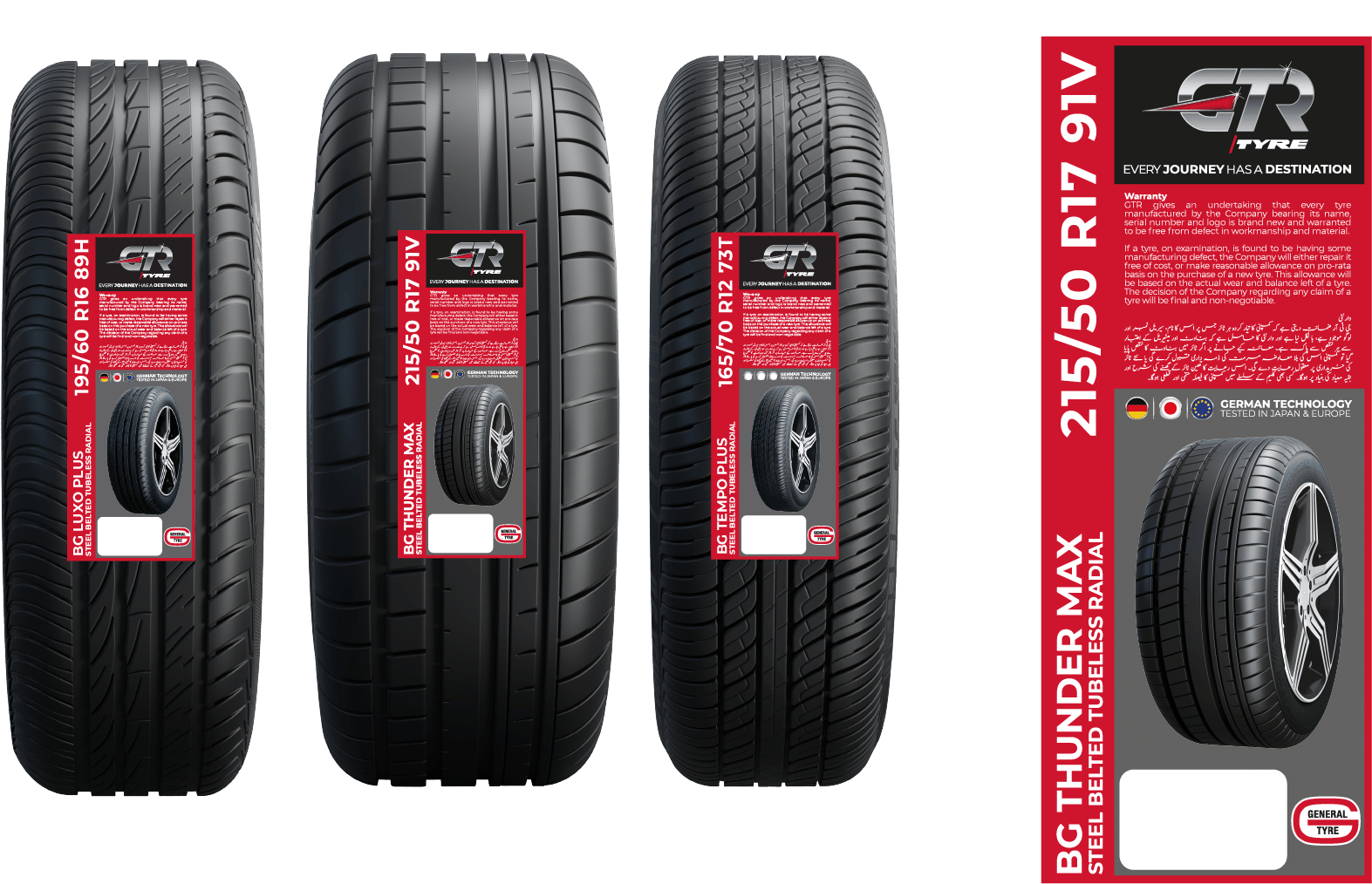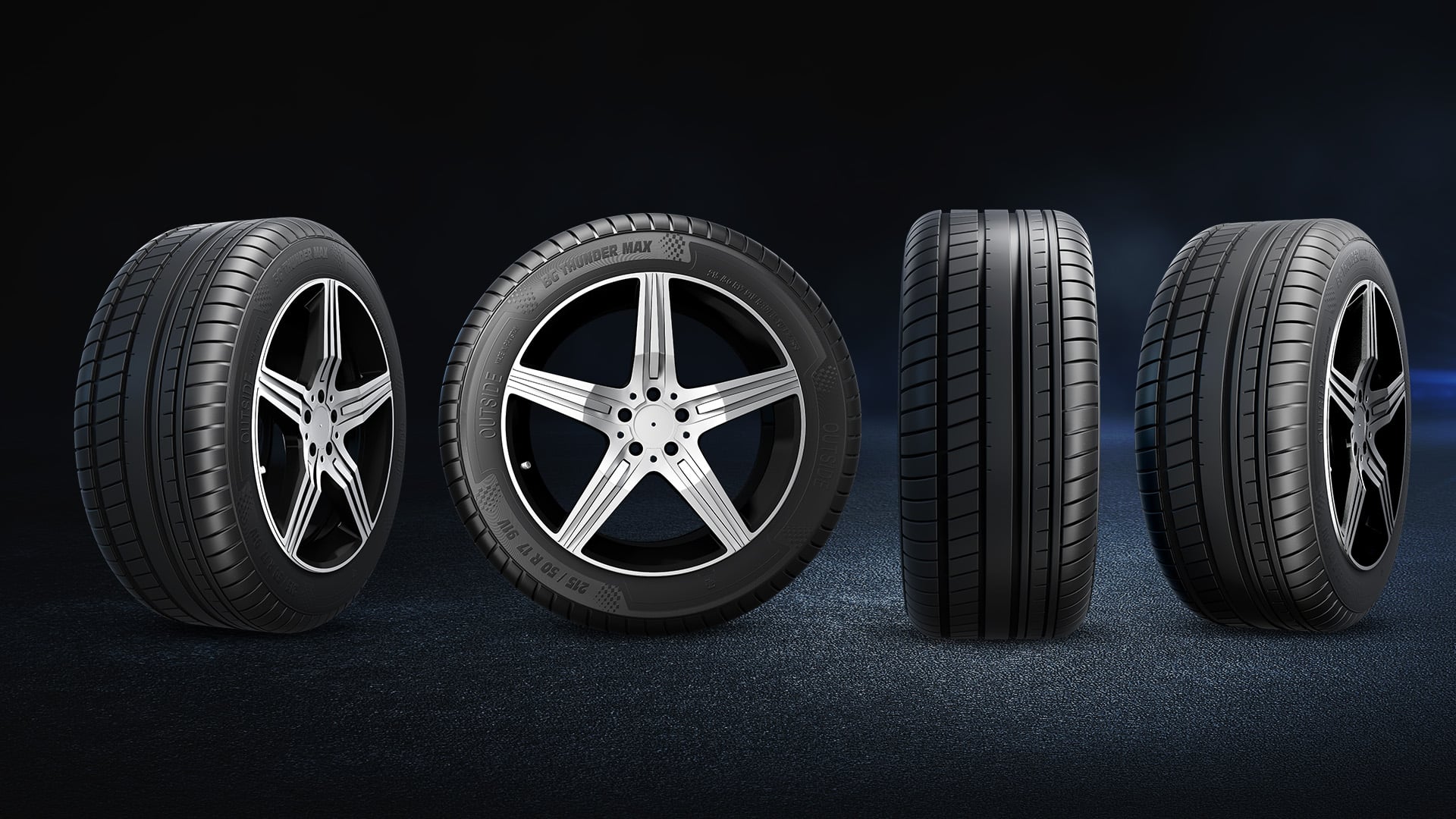 Bringing our creative platform to life
The Generation of Achievers
We bring our creative platform to life through captivating storytelling, "The Generation of Achievers," with the brand capsule of "Every journey has a destination," we showcase the journey of a young achiever.
We have captured the beautiful landscape, the road infrastructures, and the rough & rocky tracks. Being a reliable journey partner GTR Tyre makes the experience on the road safe while adding the pleasure of a smooth drive throughout the journey.
That's how GTR empowers young achievers in every journey to reach their ultimate destinations and enables them to achieve their goals and dreams.
BCN worked closely with our network companies and strategic alliance partners to bring this platform to life, tailoring it to the needs of each communications platform and mediums.
Achieving The Unachieved
Our global and regional teams, under the leadership of our creative leader, strategic culture branding narrator & filmmaker, Ehmer Kirmani, who always believed in achieving the unachieved through passion, creativity, and teamwork, worked on this exciting project.
Our Marcom Network team worked closely with the client's management & marketing team, consultants and strategic alliance partners on the Rebirth of the 55-year-old iconic global brand General Tyre into GTR.
MARCOM NETWORK AGENCIES
Brand Culture Network | A Brand-First Marcom Agency
Creativecom | A Brand-First Creative Agency
Media Idee | A Brand-First Amplification Agency
MI Films Worldwide | A Brand-First Production Agency
Founder, Chief Creative & Filmmaker: Ehmer Kirmani
Co-Founder & ECD: Laur Barbu
Executive Director – MENA: Xahid Rashid
NETWORK GLOBAL TEAM
Creative Director (Copy): Jonathan Olivier
Lead Strategists: Tuudor Lonut
Brand Culture Strategists: Hasita Raisinghani
Chief Architect & Designer: Ar. Purnia Farrukh
Business Director: Sophia Melek
NETWORK REGIONAL TEAM
Creative Director Amplifications: Shakeel Qureshi
Art Director: Syed Imran Uddin
Associate Creative Director: Syed Arsalan Ali
Account Manager: Abeer Ullah Ansari
Project: Team: Hussain Shakil, Muhammad Rashid & Faizan Rehman
MEDIA PULSE & MEDIA MATTERS TEAM
Founder & CEO: Aleem Durrani
Director: Natasha Durrani
Business Director: Adeel Raza
Account Director: Mohammad Ashar Noman
Account Manager: Syed Muhammad Masud
GTR MANAGEMENT & MARKETING TEAM
CEO/MD: Hussain Kuli Khan
Executive Director Marketing: Muhammad Amin Khan
GM Marketing Services: Ali Asad Usmani
Marcom Consultants: Mahmood Nanji & Aleem Duraani
Featuring Film & TV Star: Bilal Ashraf
FILM PRODUCTIONS TEAM
Ideation, Storytelling & Direction: Ehmer Kirmani
Managing Partner: Farrukh Kemall
Art Direction Film: Ar. Purnia Farrukh
Executive Producer: Sherry Brik
Creative Producer: Shakeel Qureshi
DOP: Zain Haleem
AD: Syeda Maryam & Ather Zaidi
Project Manager / BTS: Reehana Latif
Camera Car: Islamuddin
B-Roll DOP: Ali Haider Baloch
Celebrity Management: Syed Noman Alam
Fashion Stylists: Vardah Aziz
Makeup: Nadeem William
Stills: Iftikhar Ahmed
Sound: Mono Productions
Composer: Asif Noorani
Vocalists: Sebastian & Juan
Voice Over: Nad-e-Ali
Color Grading: Zari Mohd @ Big Foot
Production House: MI Films Worldwide

360º Integrated Marketing Campaign
The Generation of Achievers
Thematic TVC
Our Journey - Documentary
GTR Manifesto
GTR
Every Journey Has A Destination
The Result
The re-branding & creative transformation of General Tyre into GTR Tyre helps reshape brand perception among the younger audience.
The communication proof proved to be a super hit, effectively accomplishing its primary goal of portraying GTR Tyre as a youthful, modern, and dynamic brand that empowers them on every journey.
3X acceleration in the growth versus the industry growth not only strengthens the leadership stance of the No.1 selling brand but also depicts the successful transformation of the iconic brand General Tyre into a purpose-led brand GTR Tyre.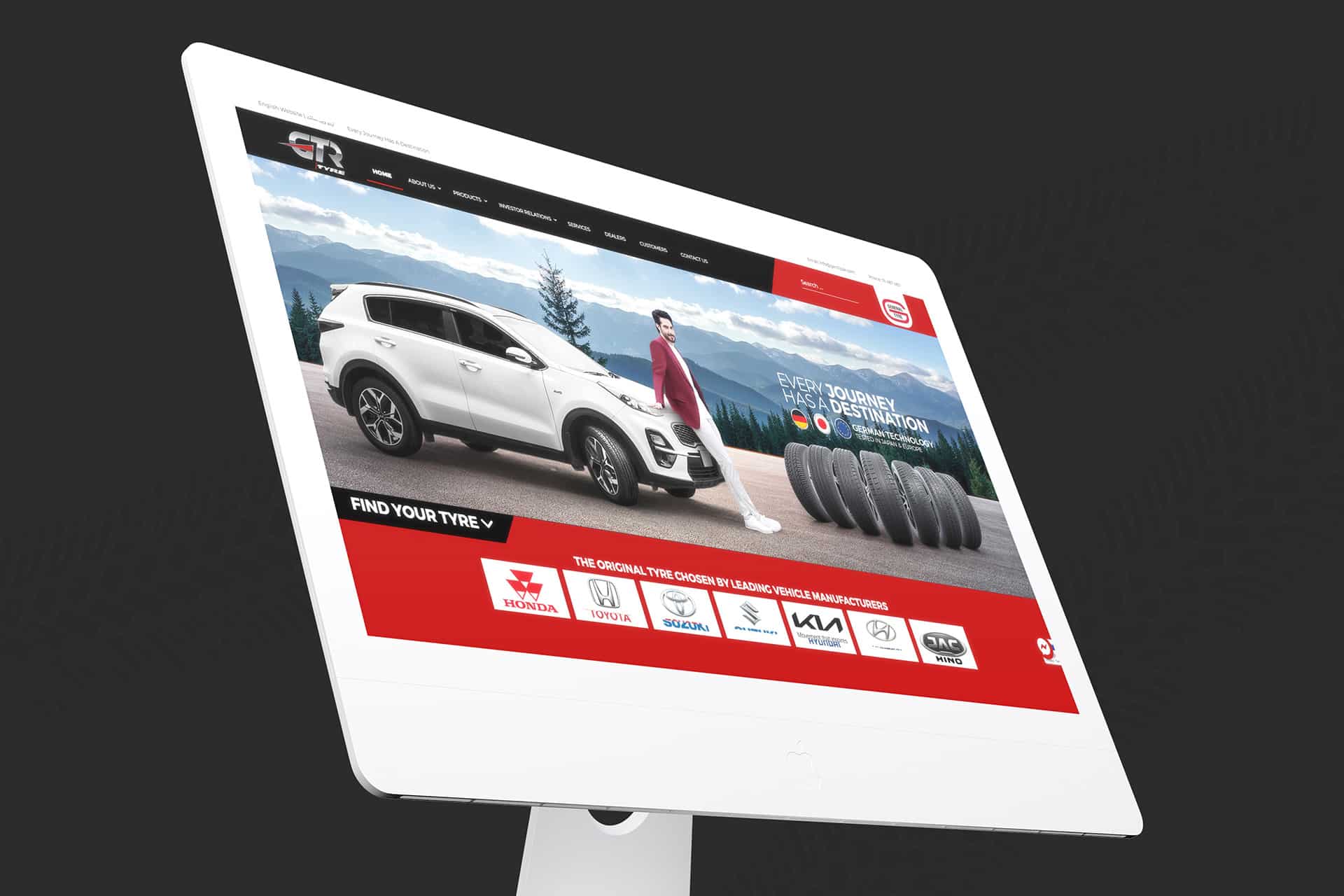 Digital Transformation
A radically new purpose-centered experience for the
GTR
website.
The new brand imbued our holistic reimagining of the GTR website: a sleek, dynamic aesthetic that didn't lose the new GTR grit. Brand Culture Network and our Digital Amplification agency Media Idee faced the challenge of modernizing the site architecture and making it easy for the target audience to navigate tyre types and designs.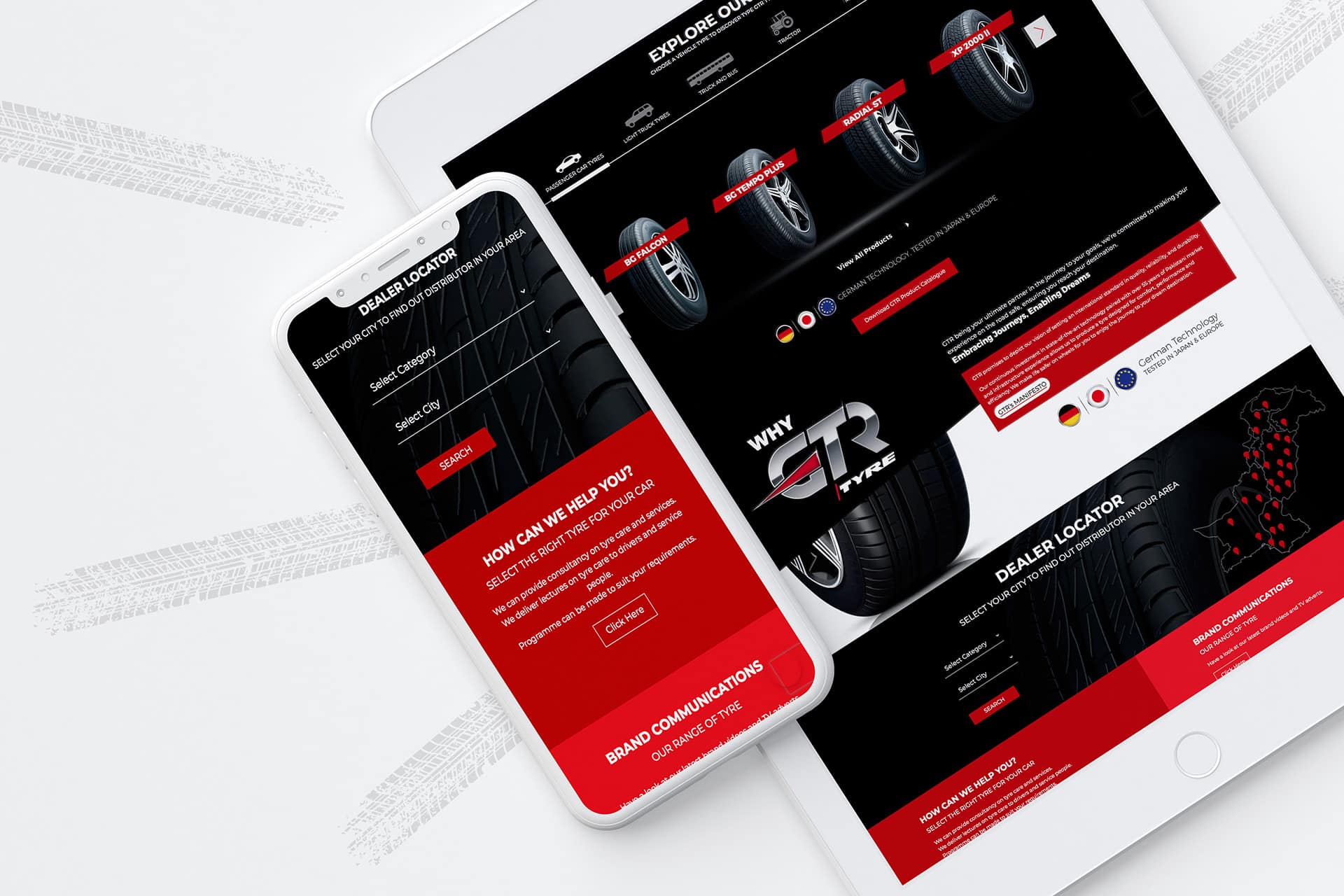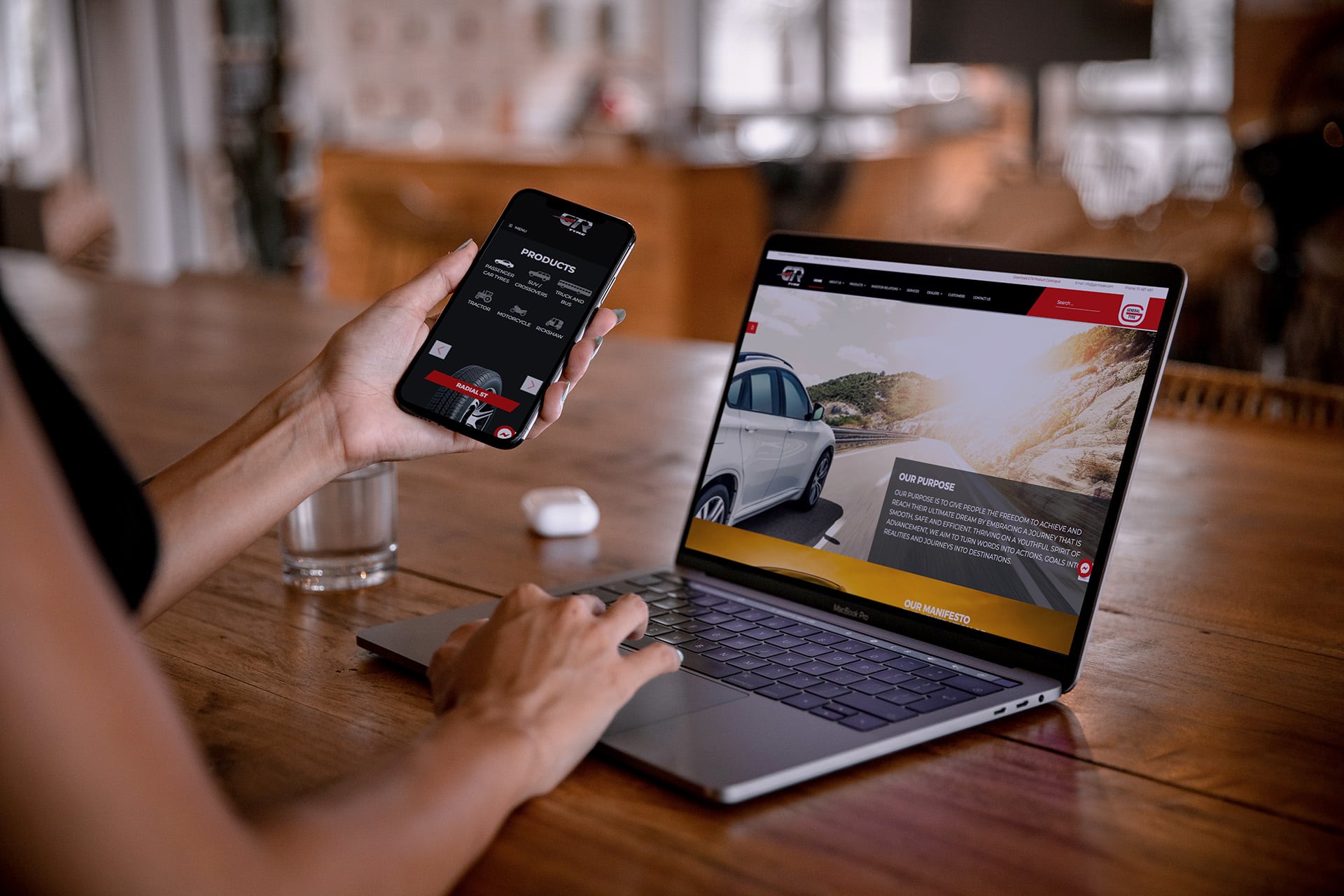 Digital Achiever Pylon
Digital Achiever Streamers
Digital Achiever Billboards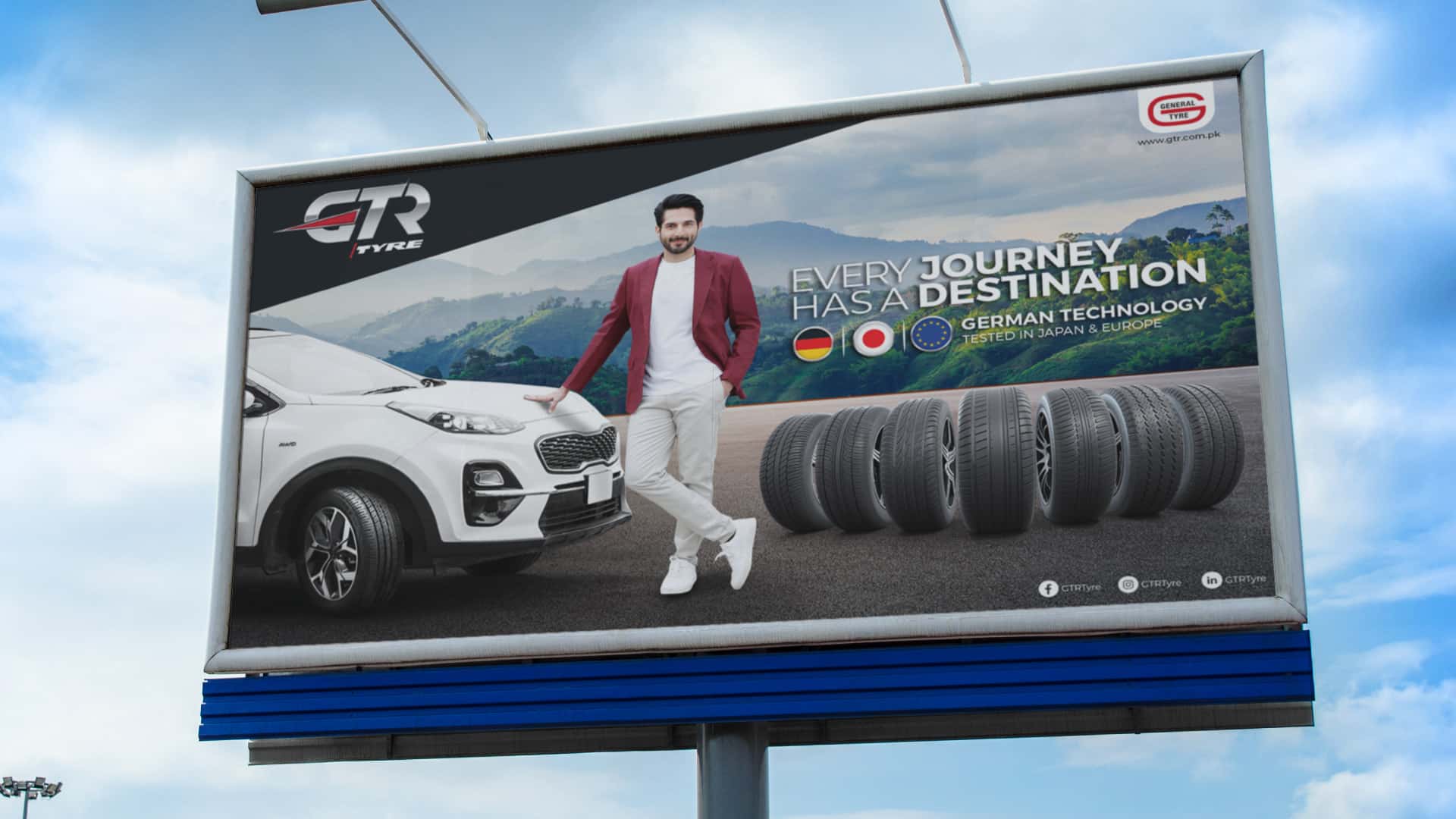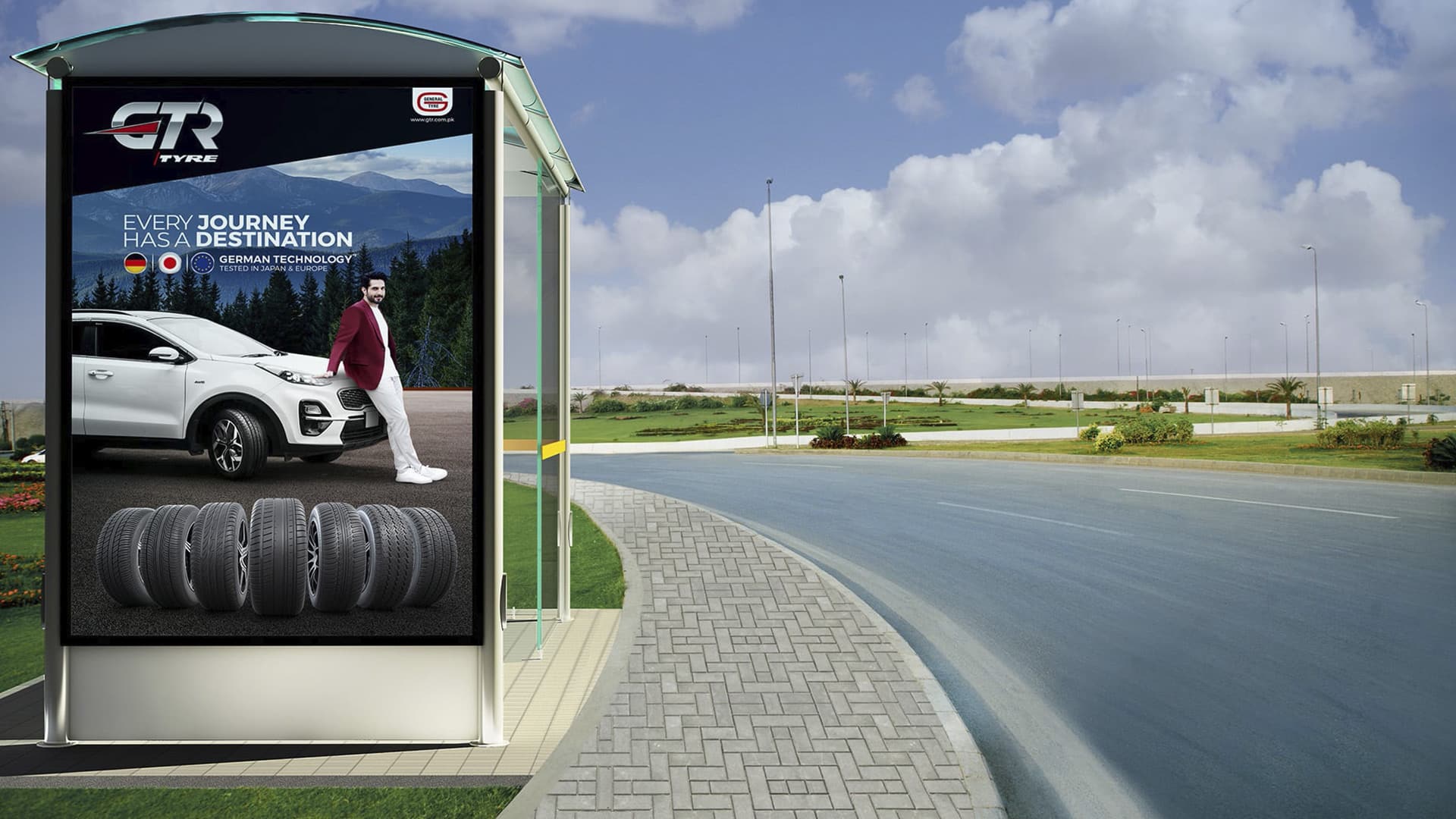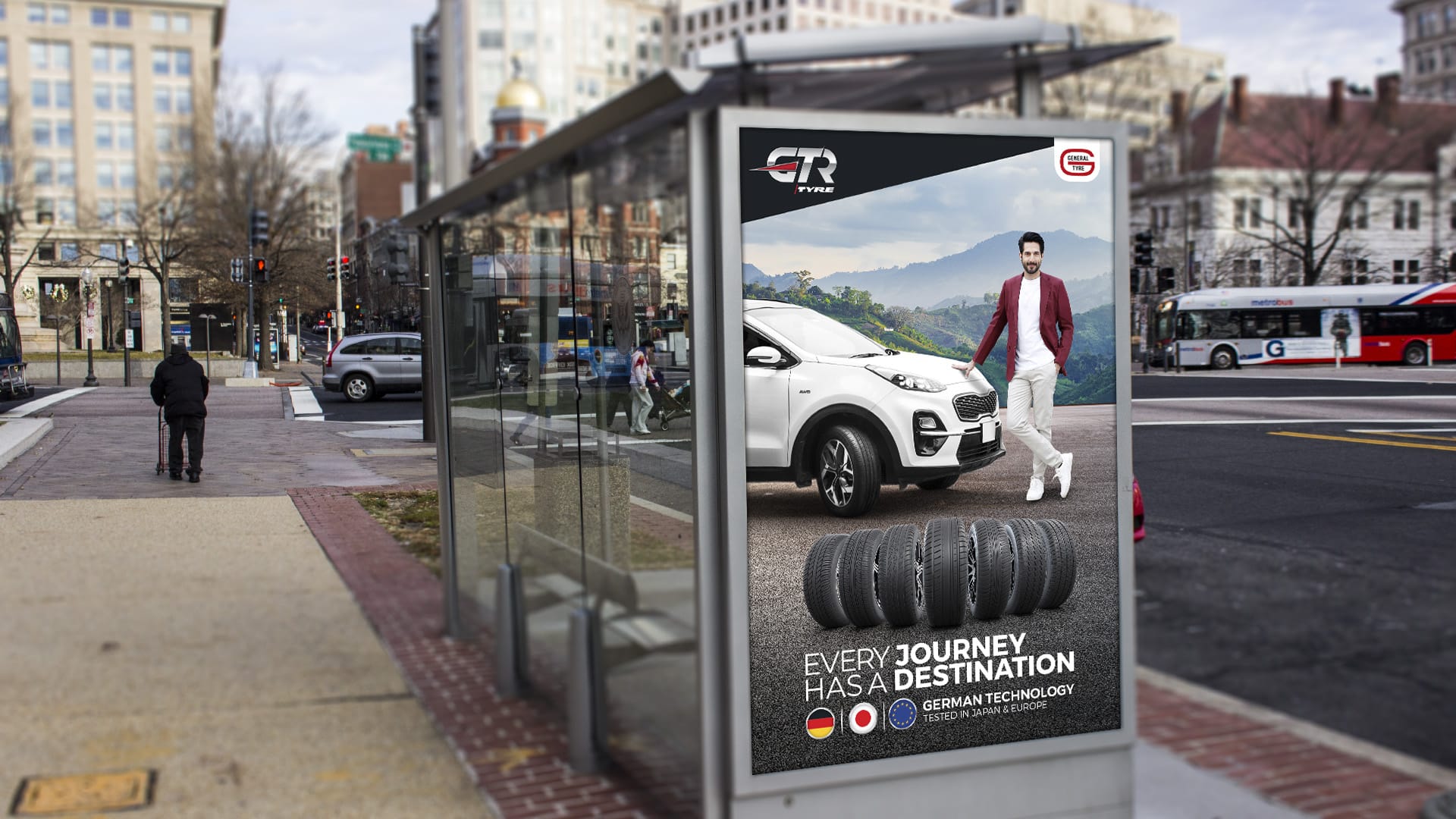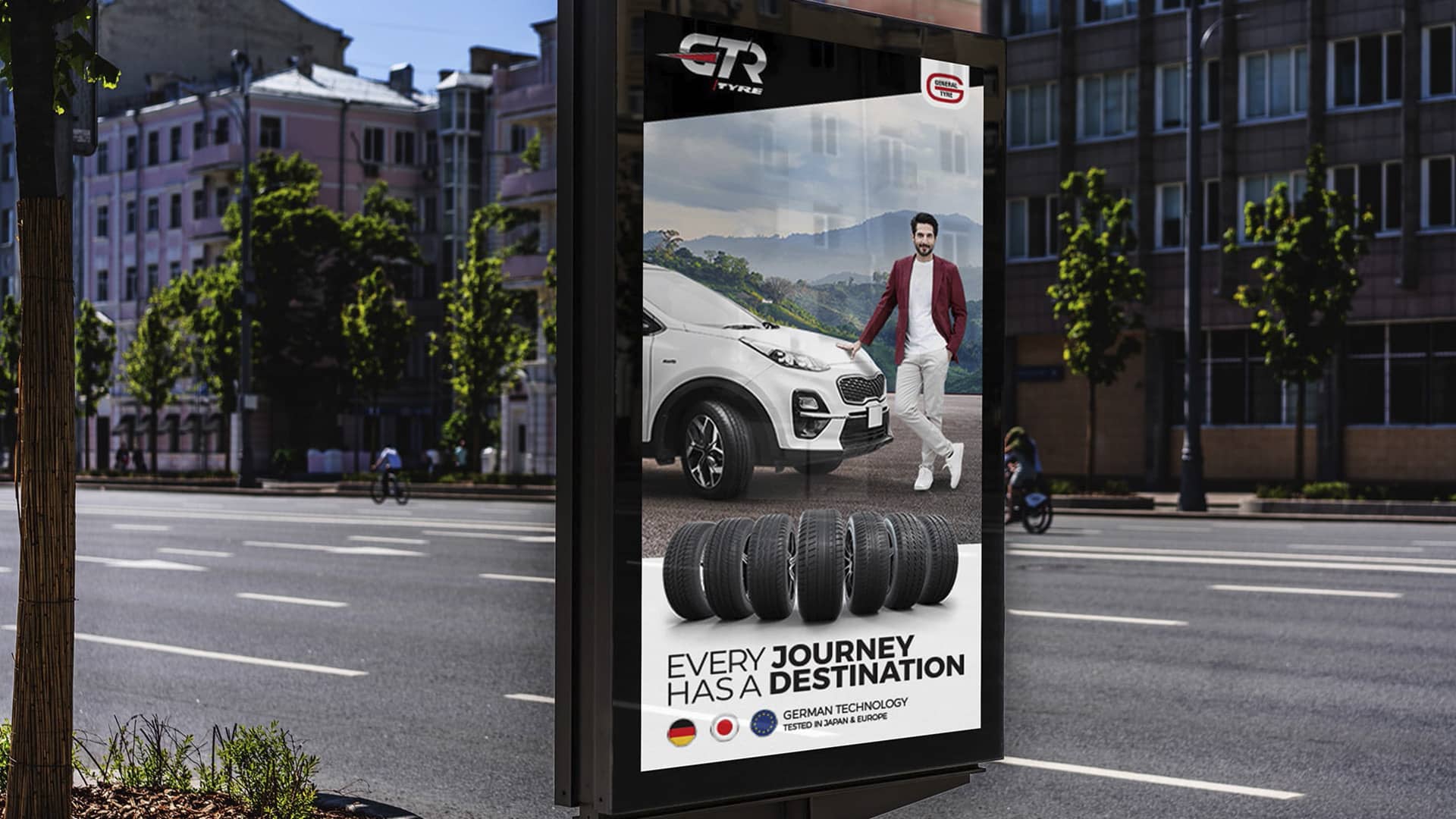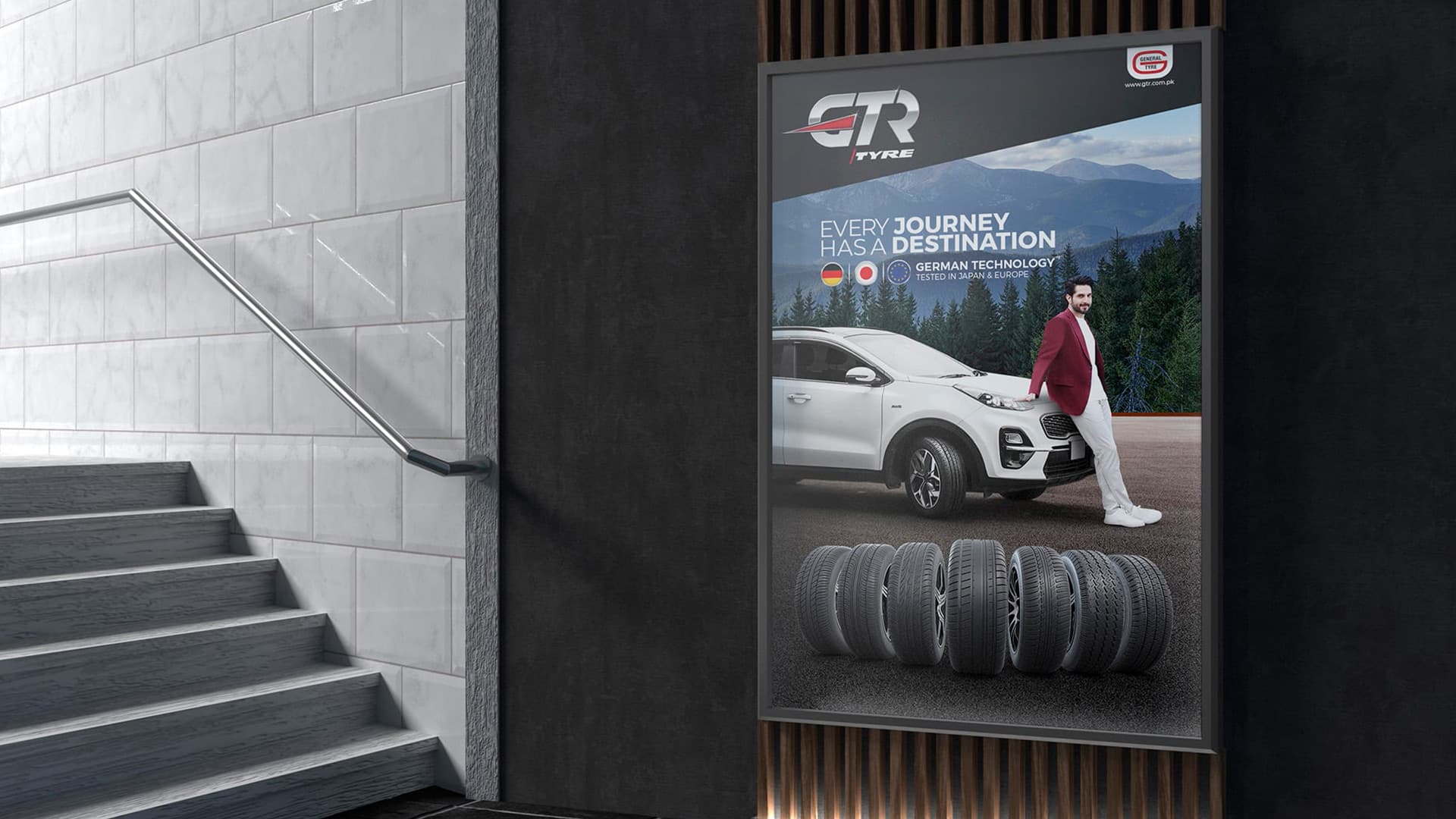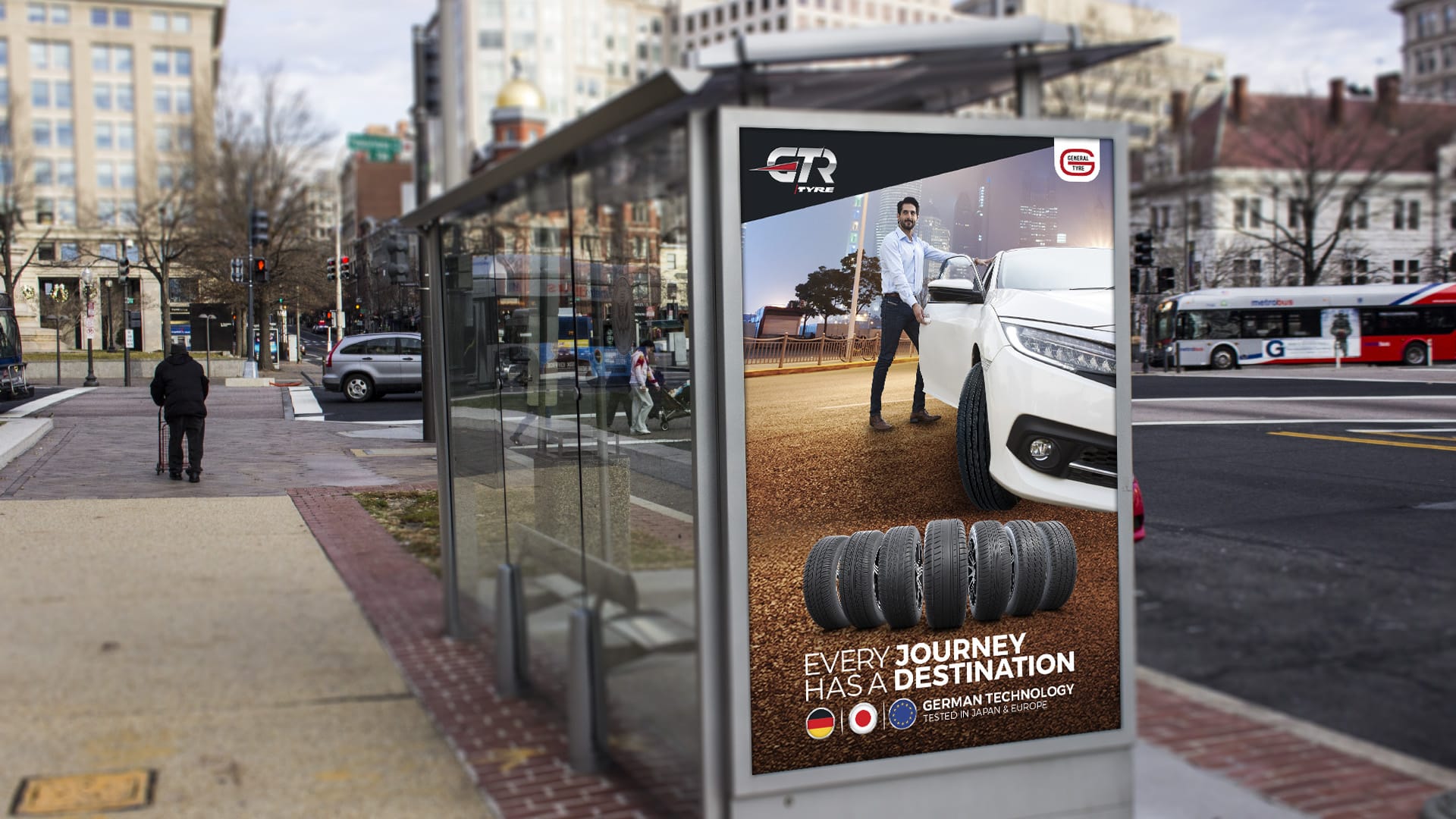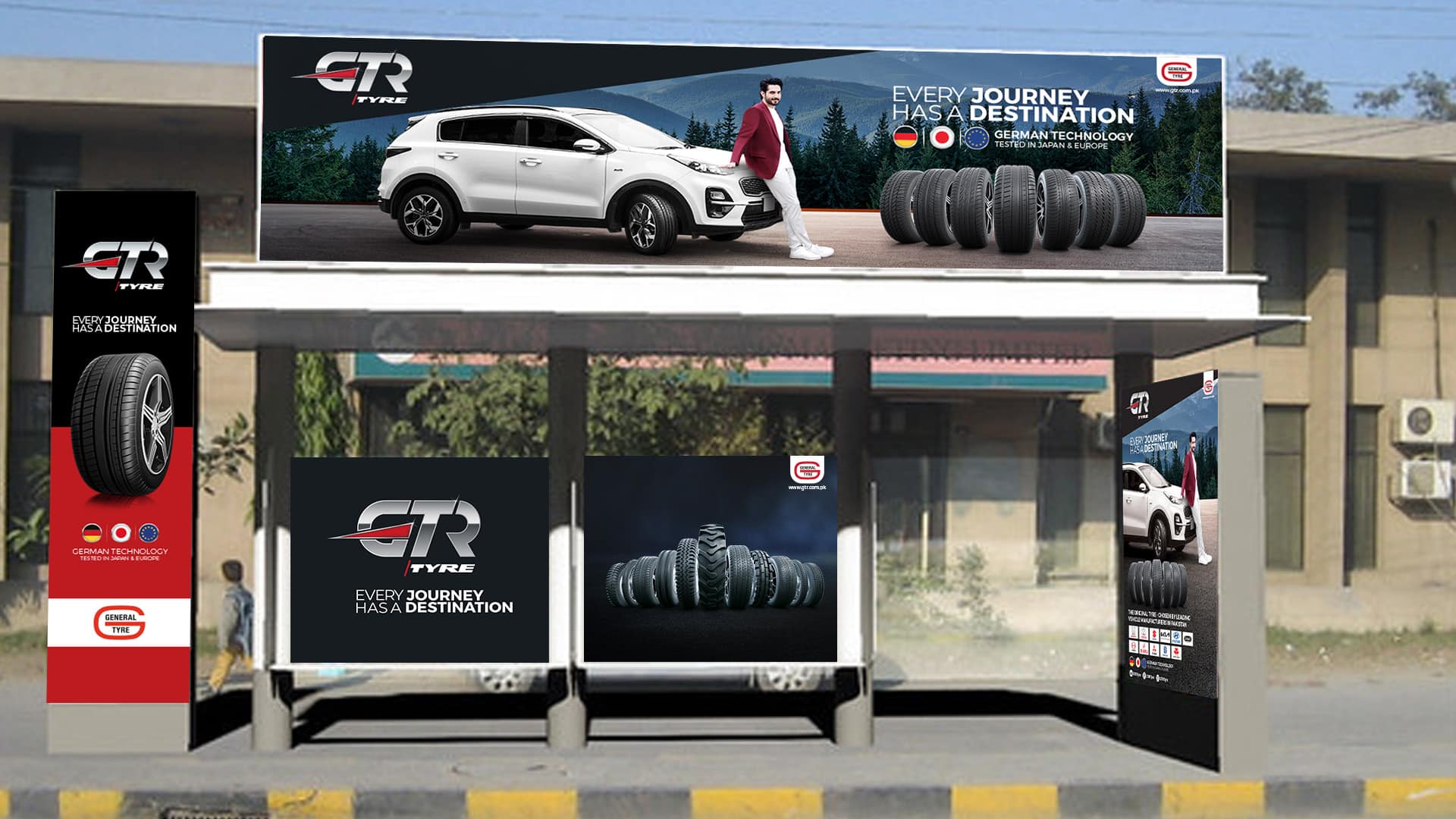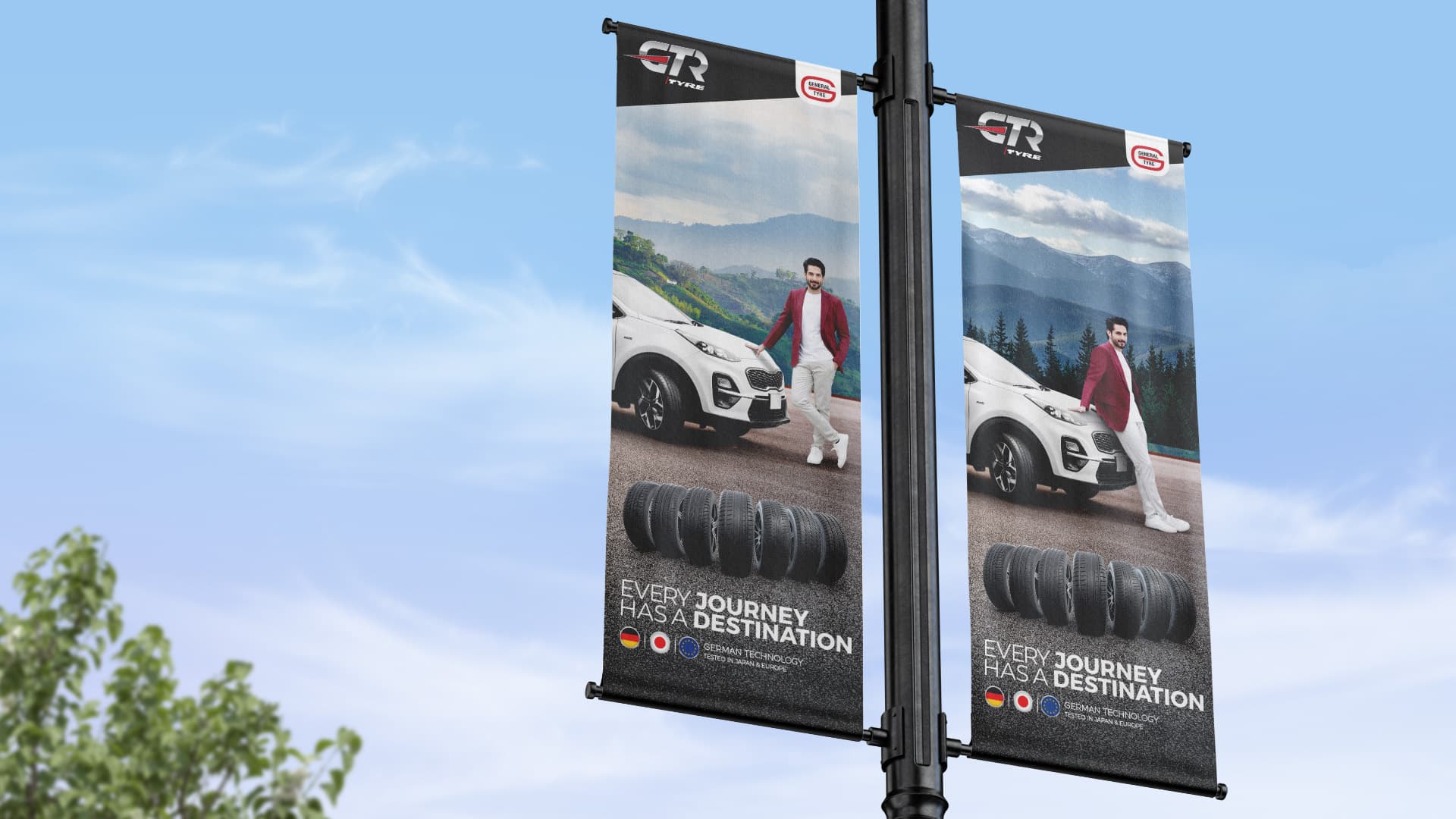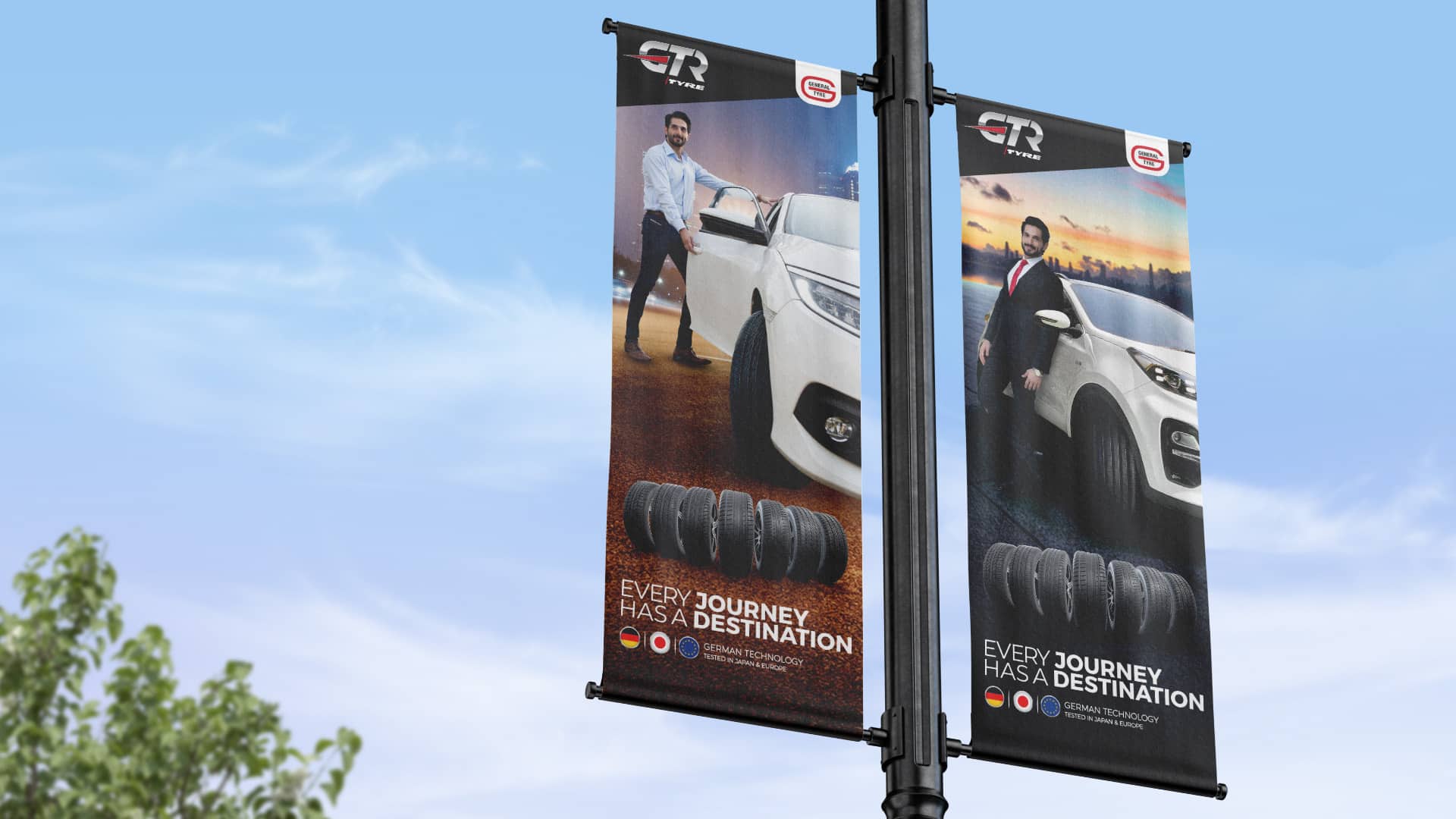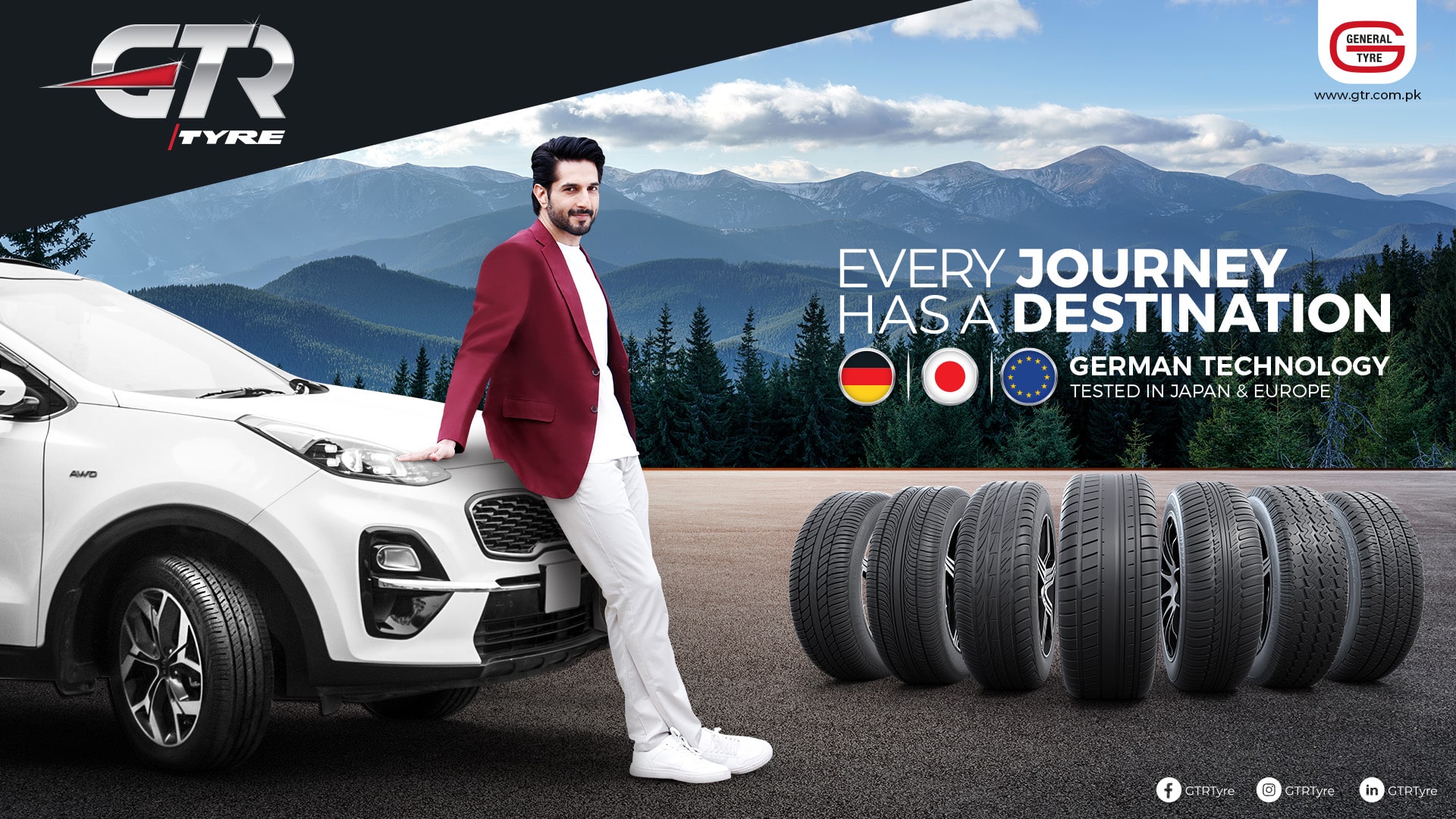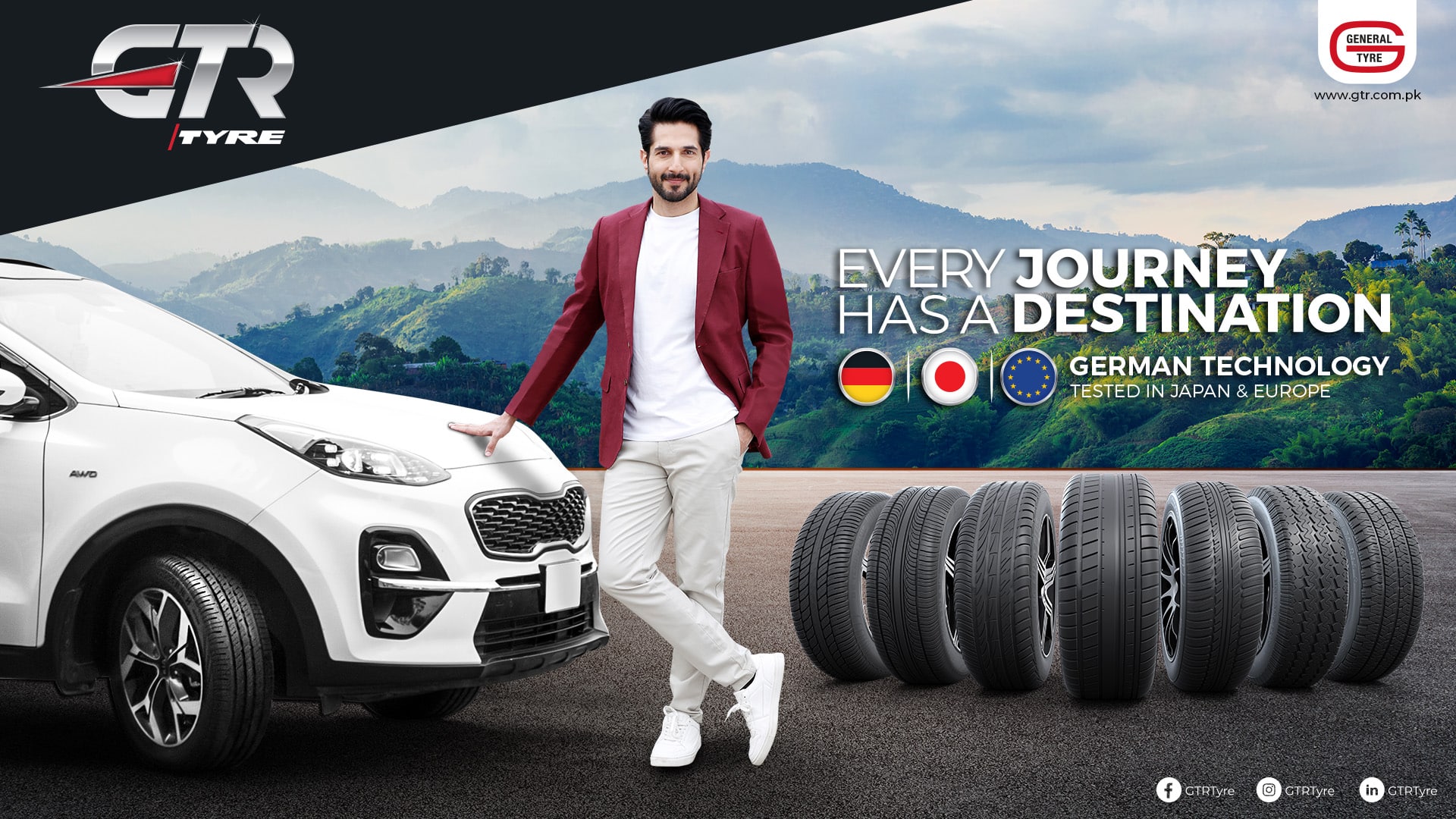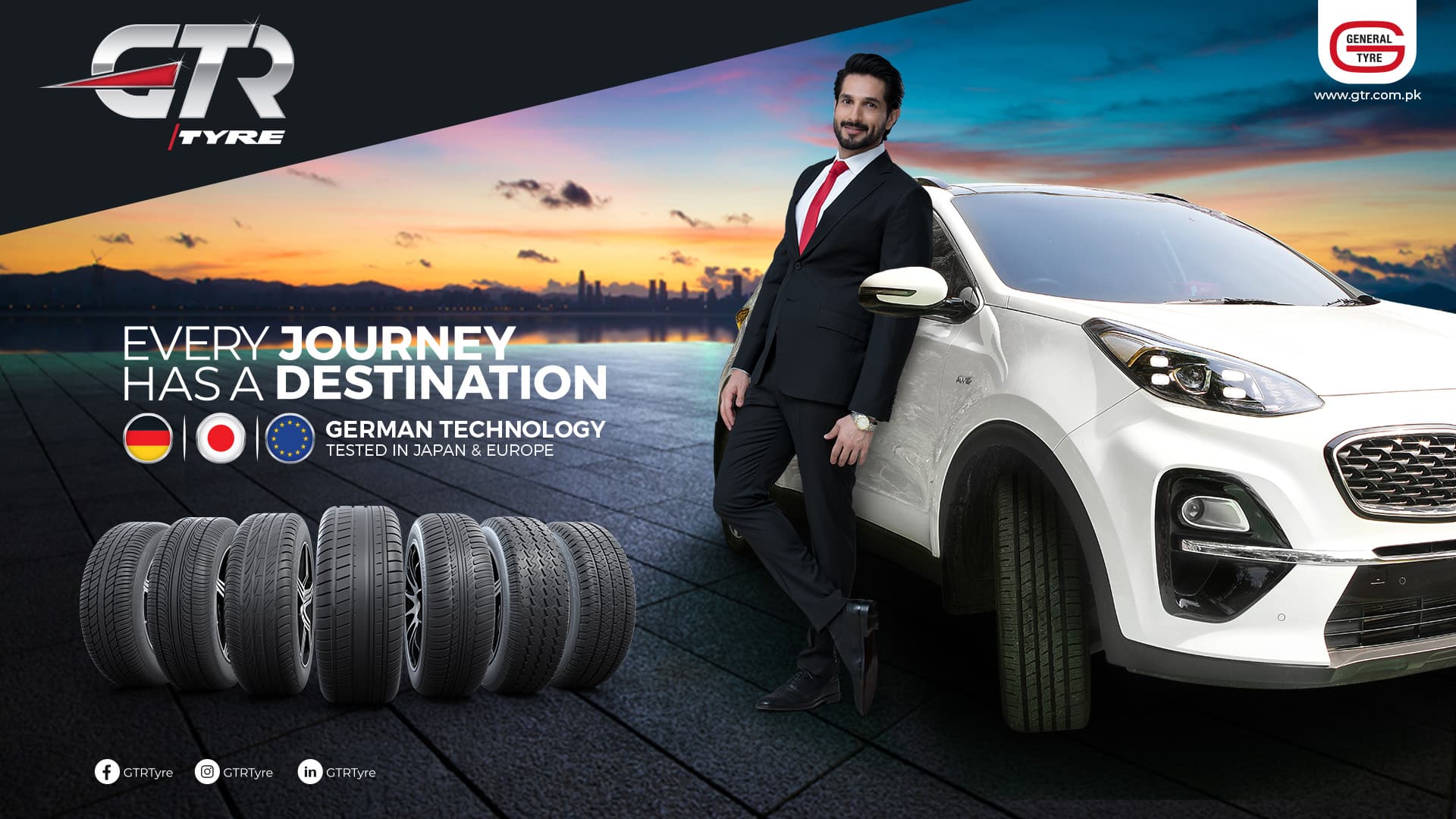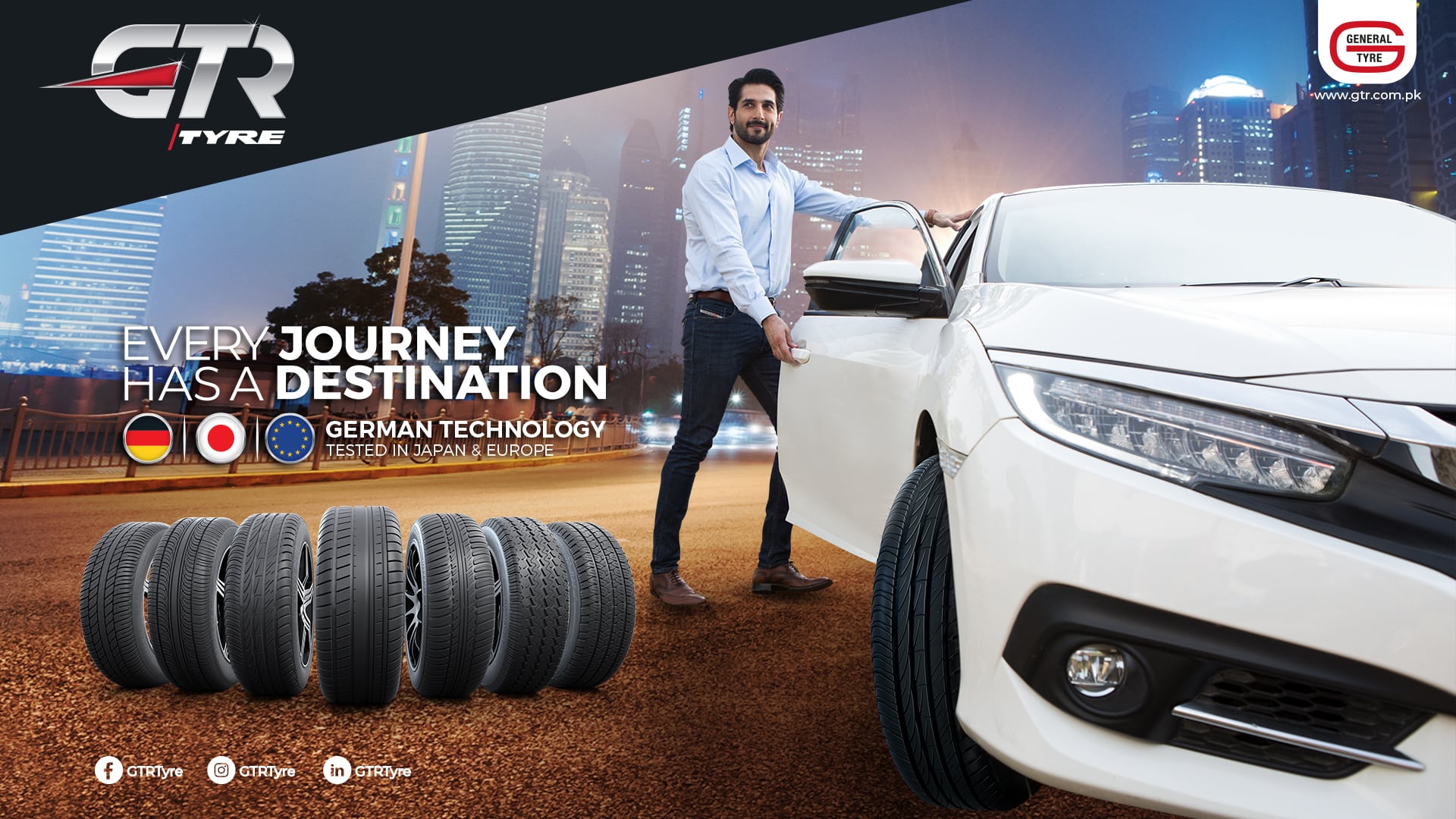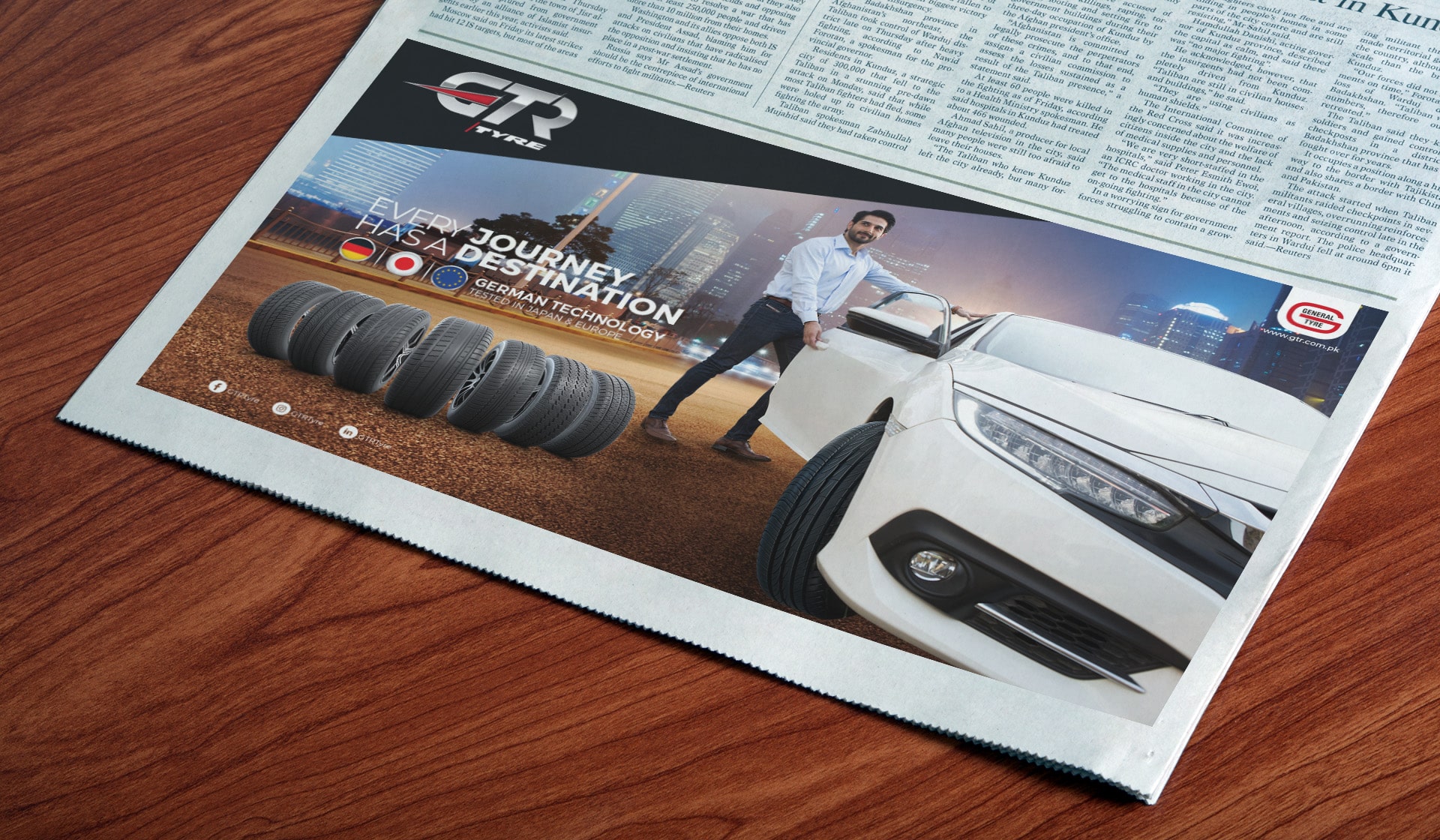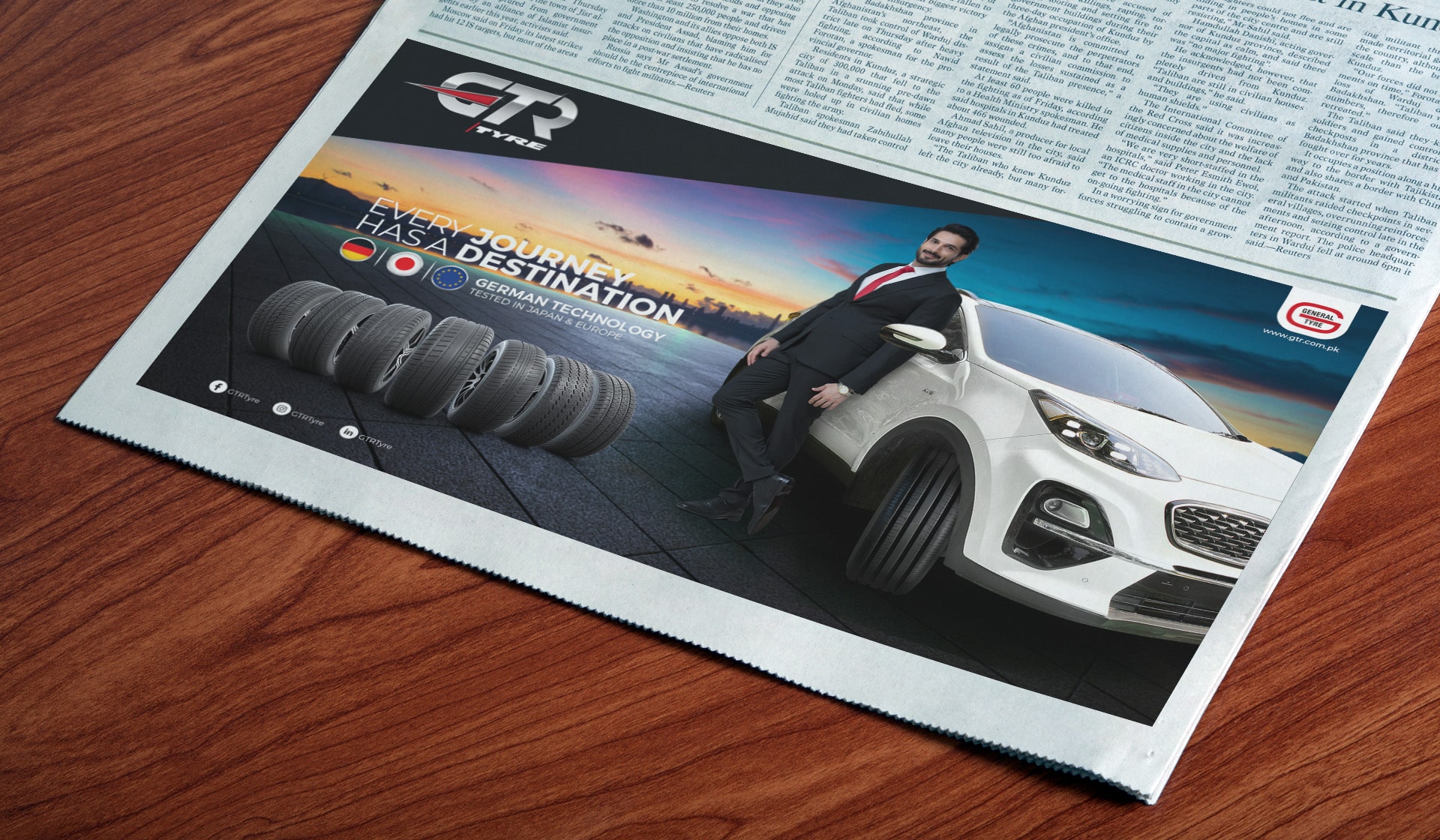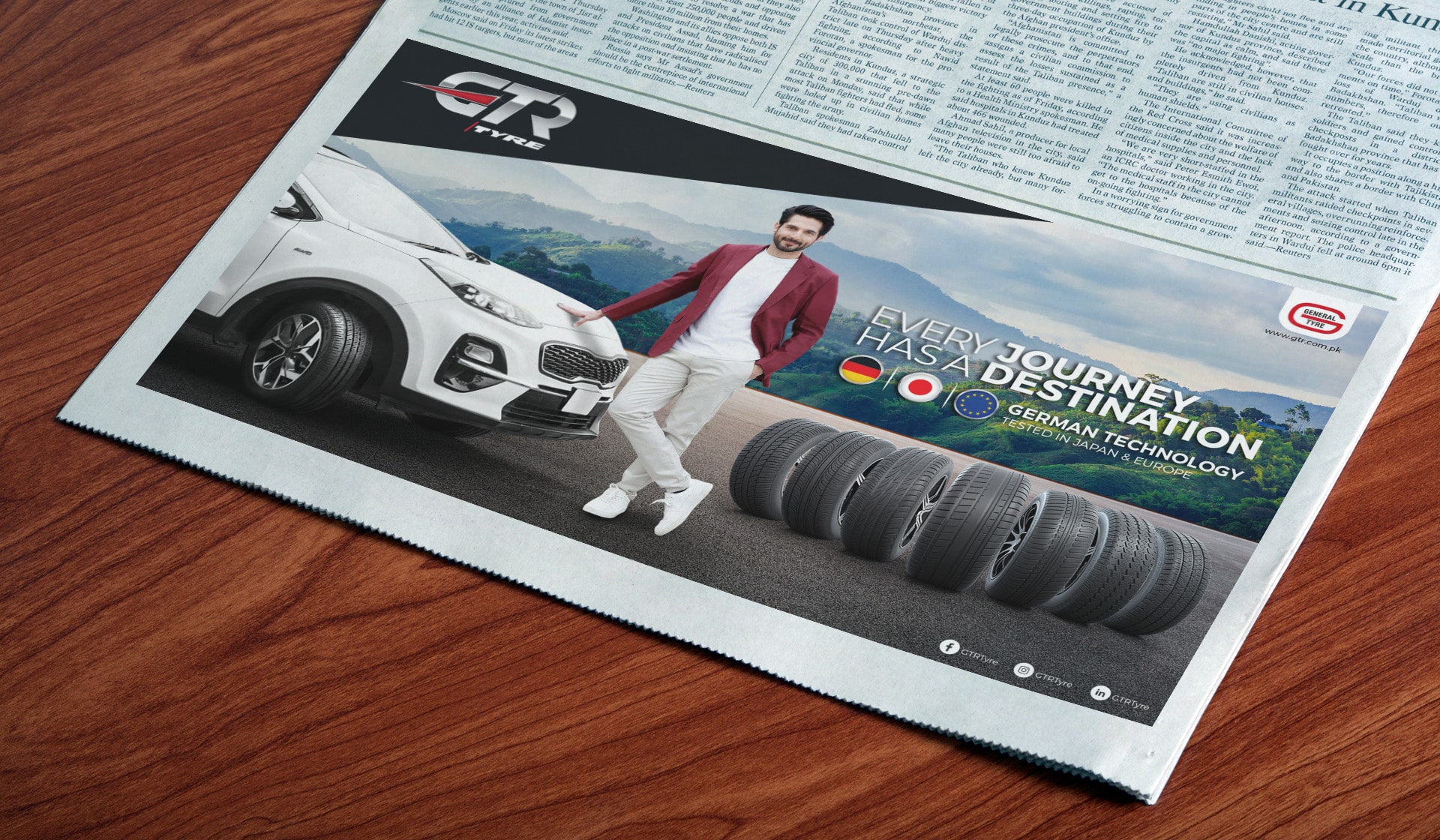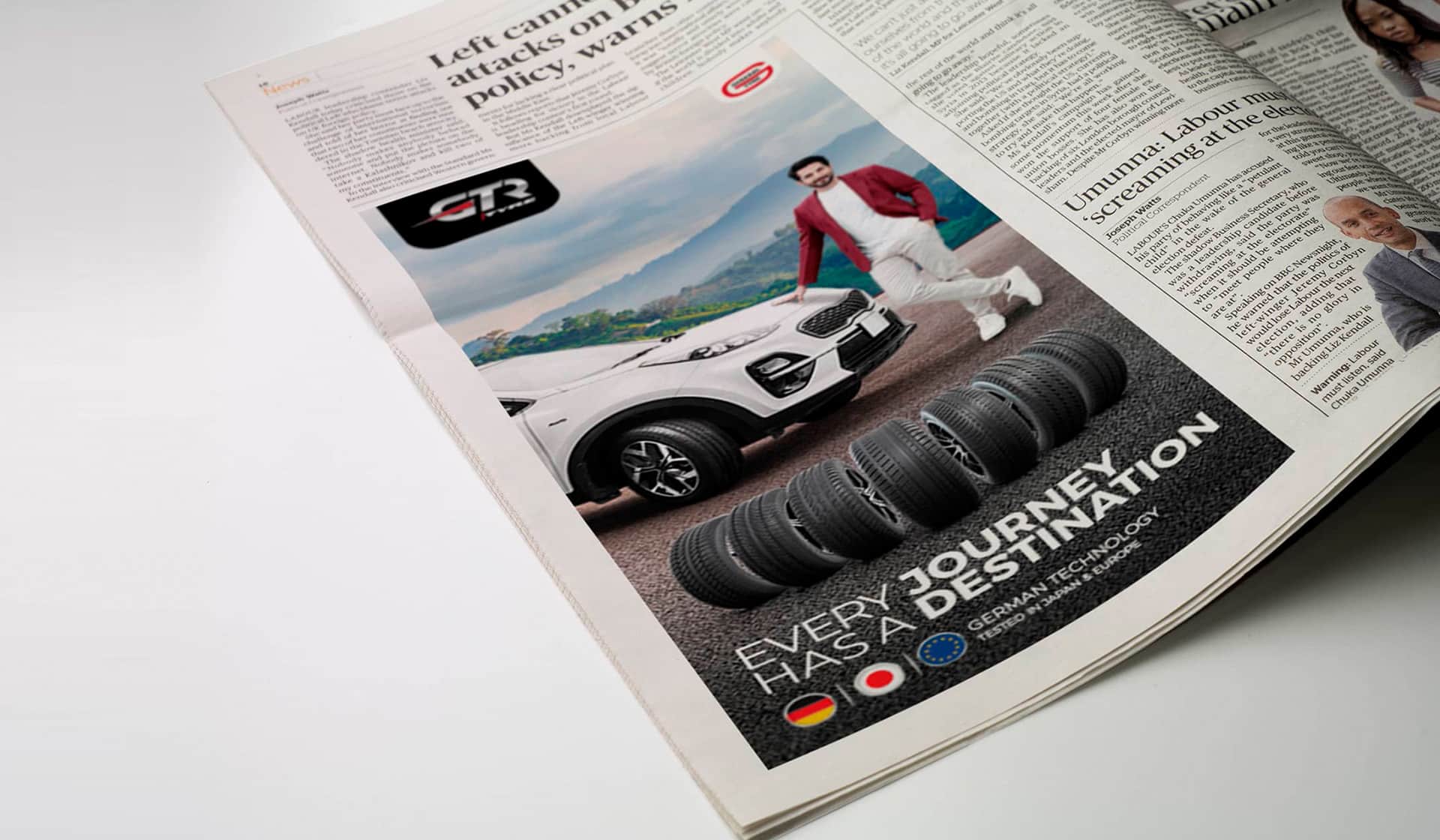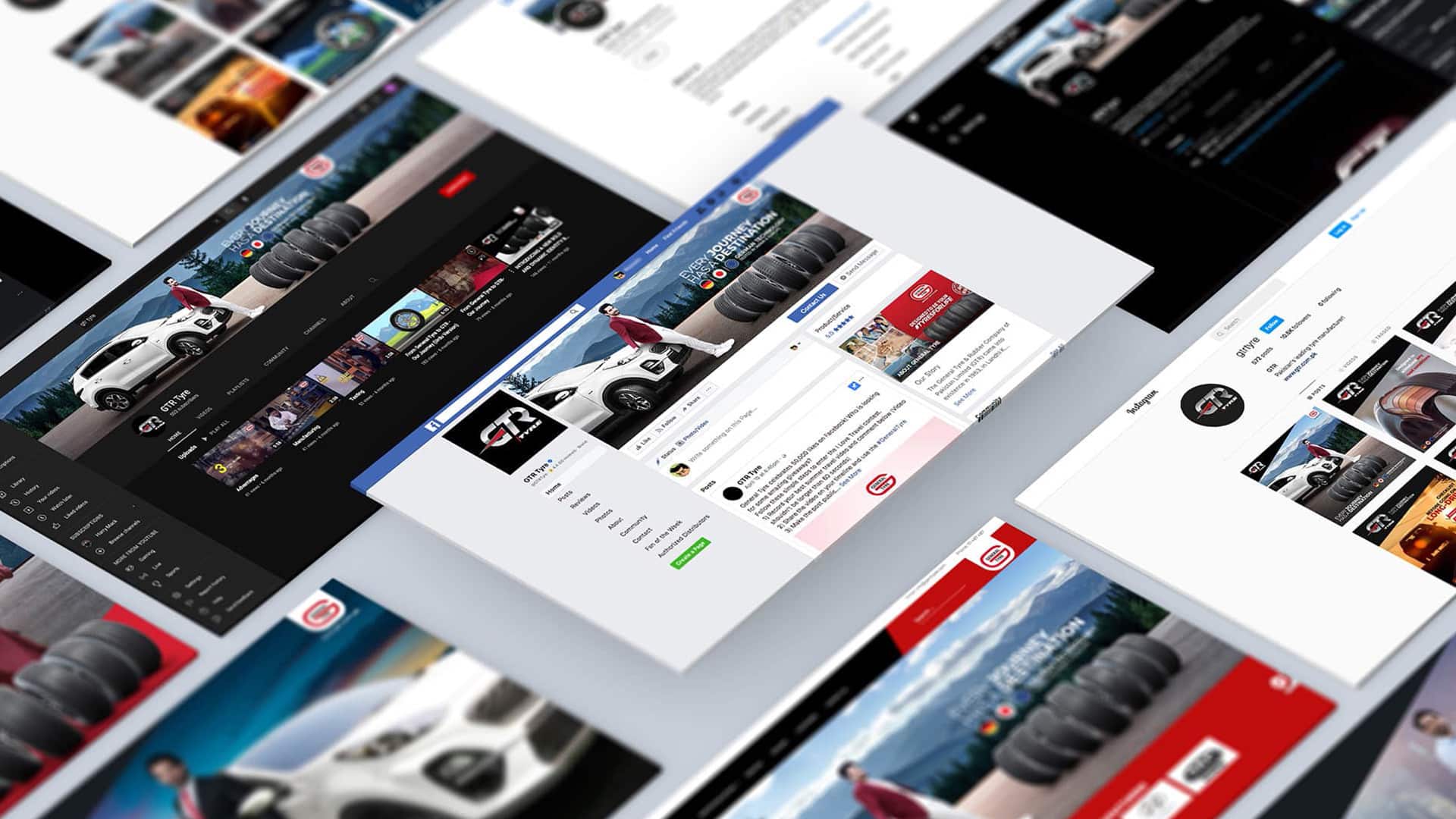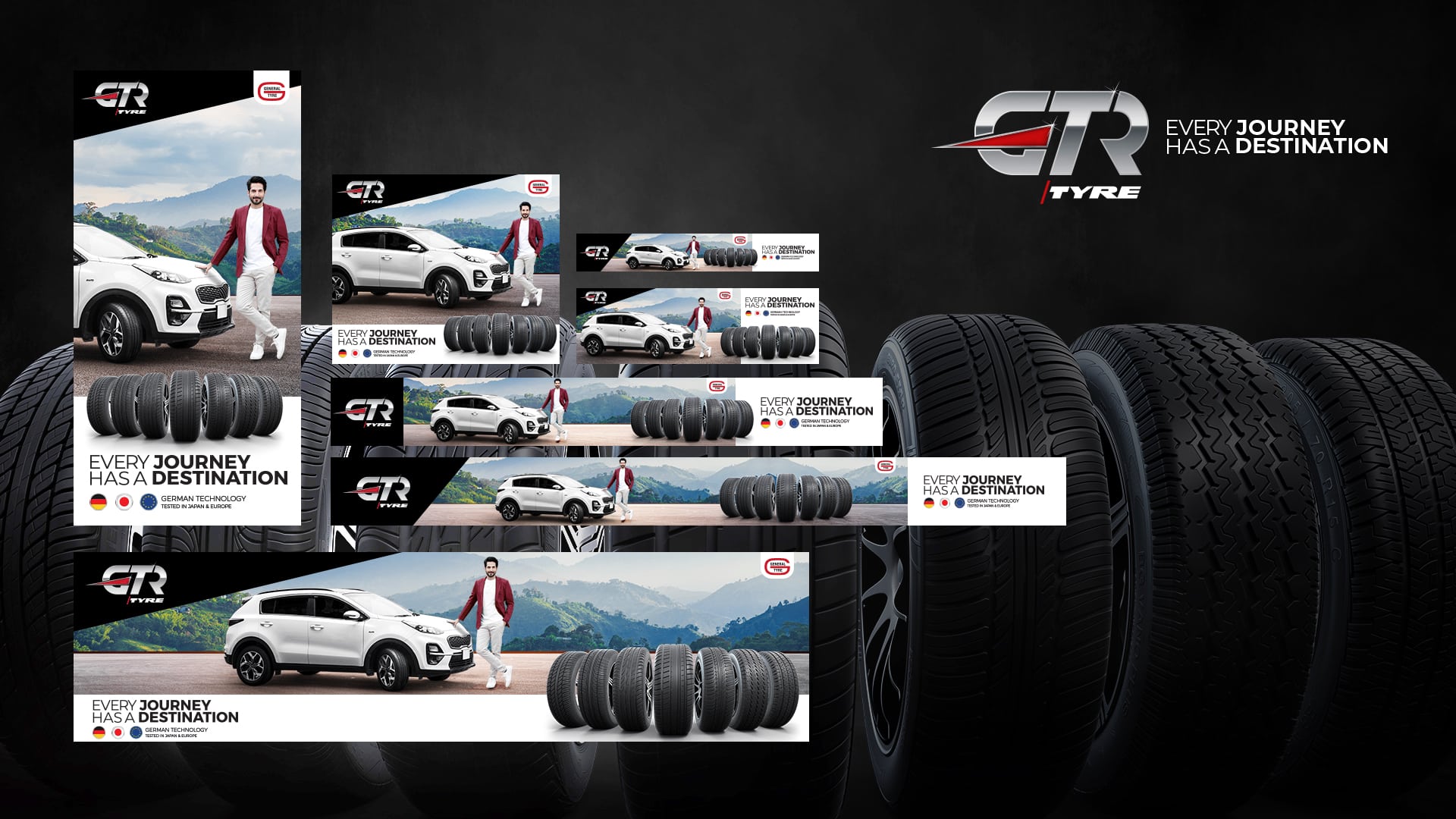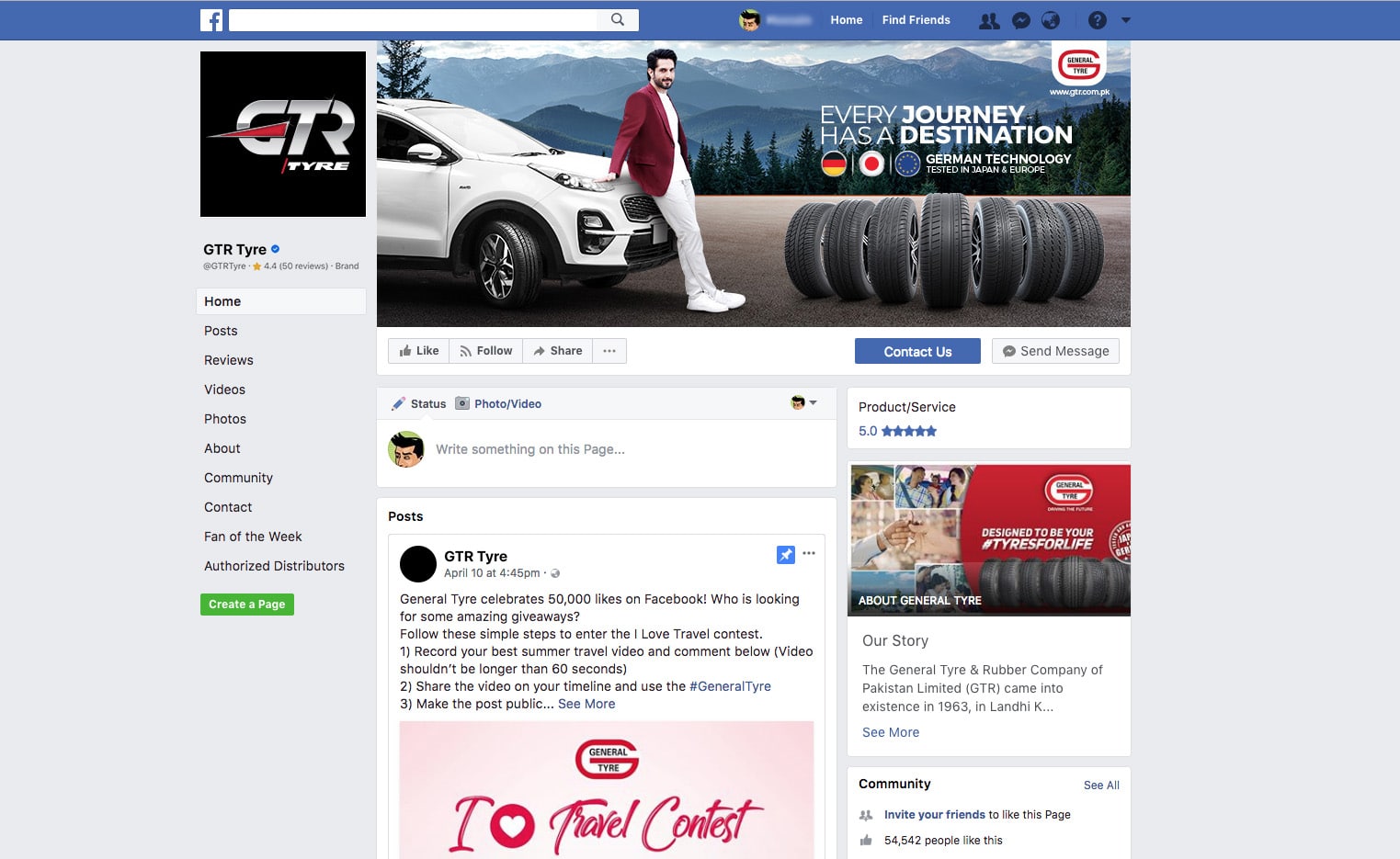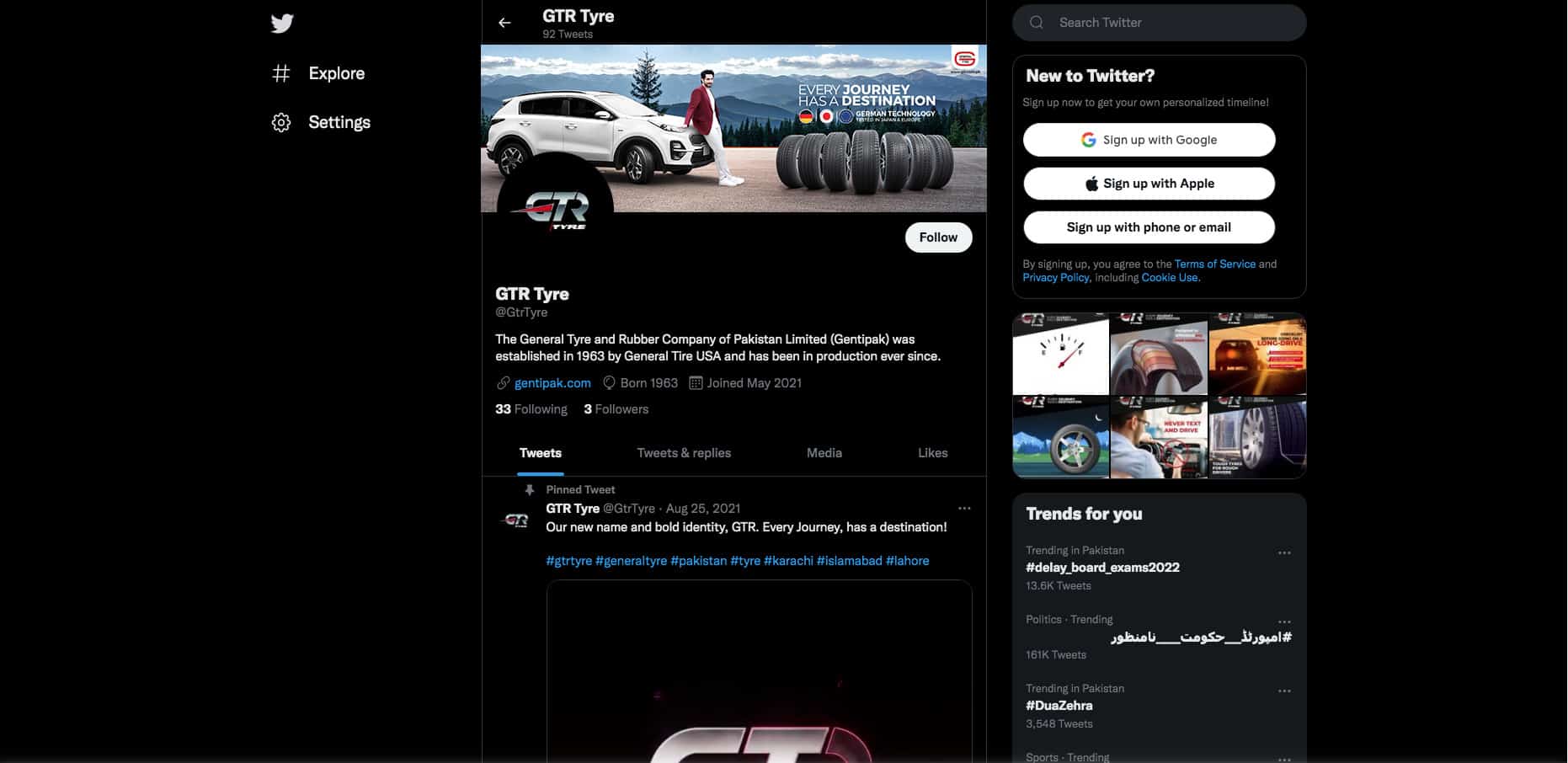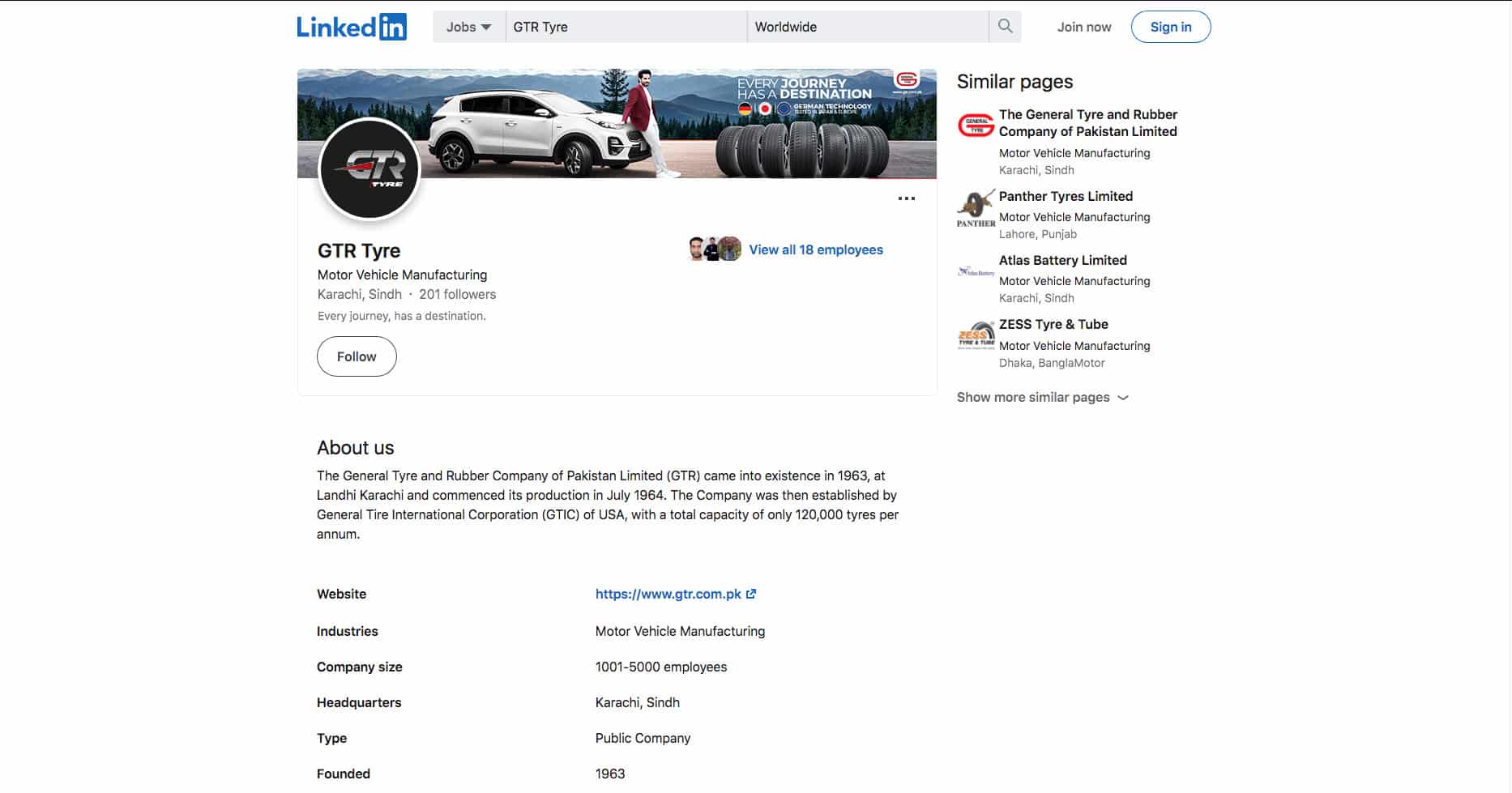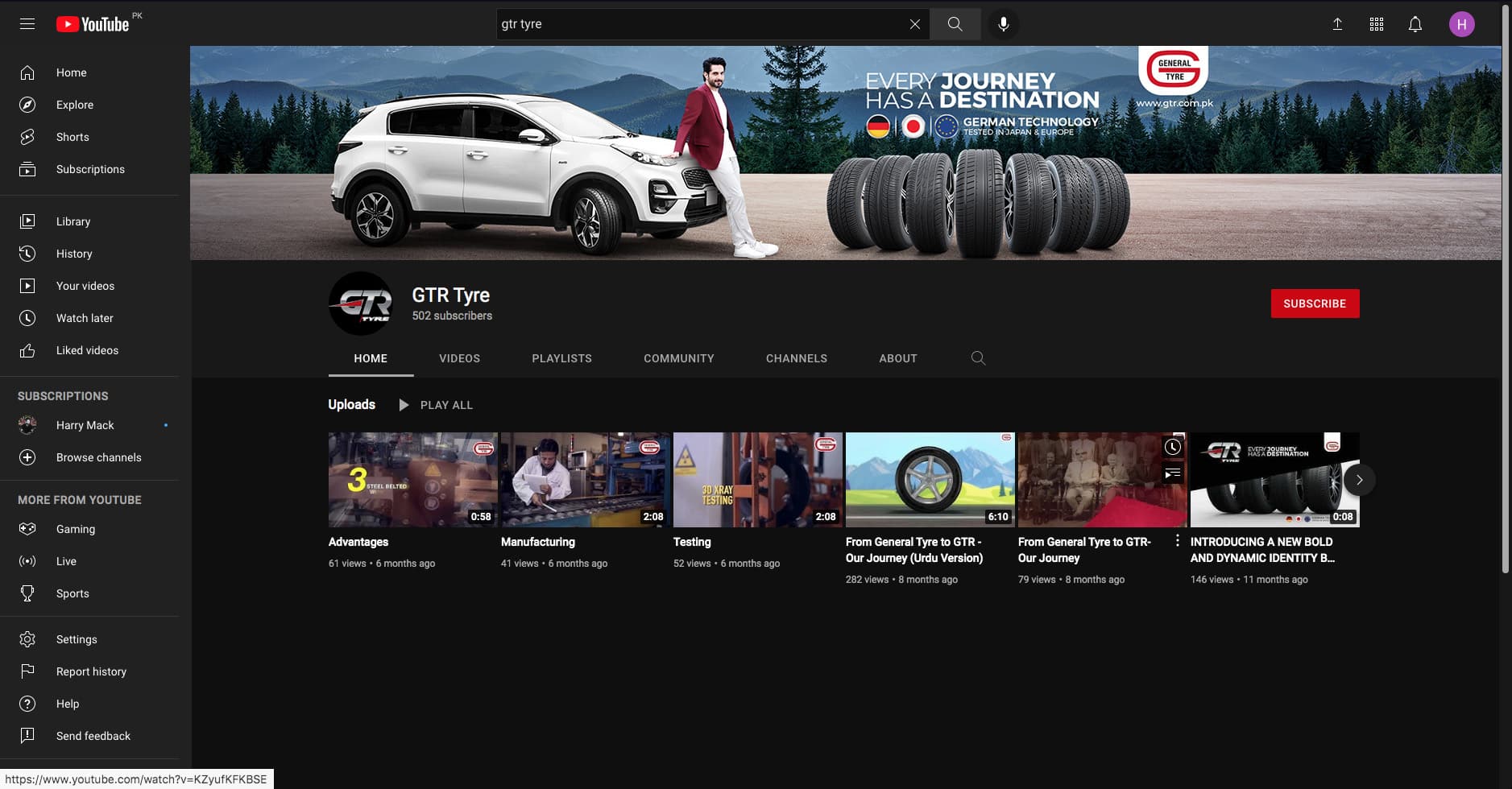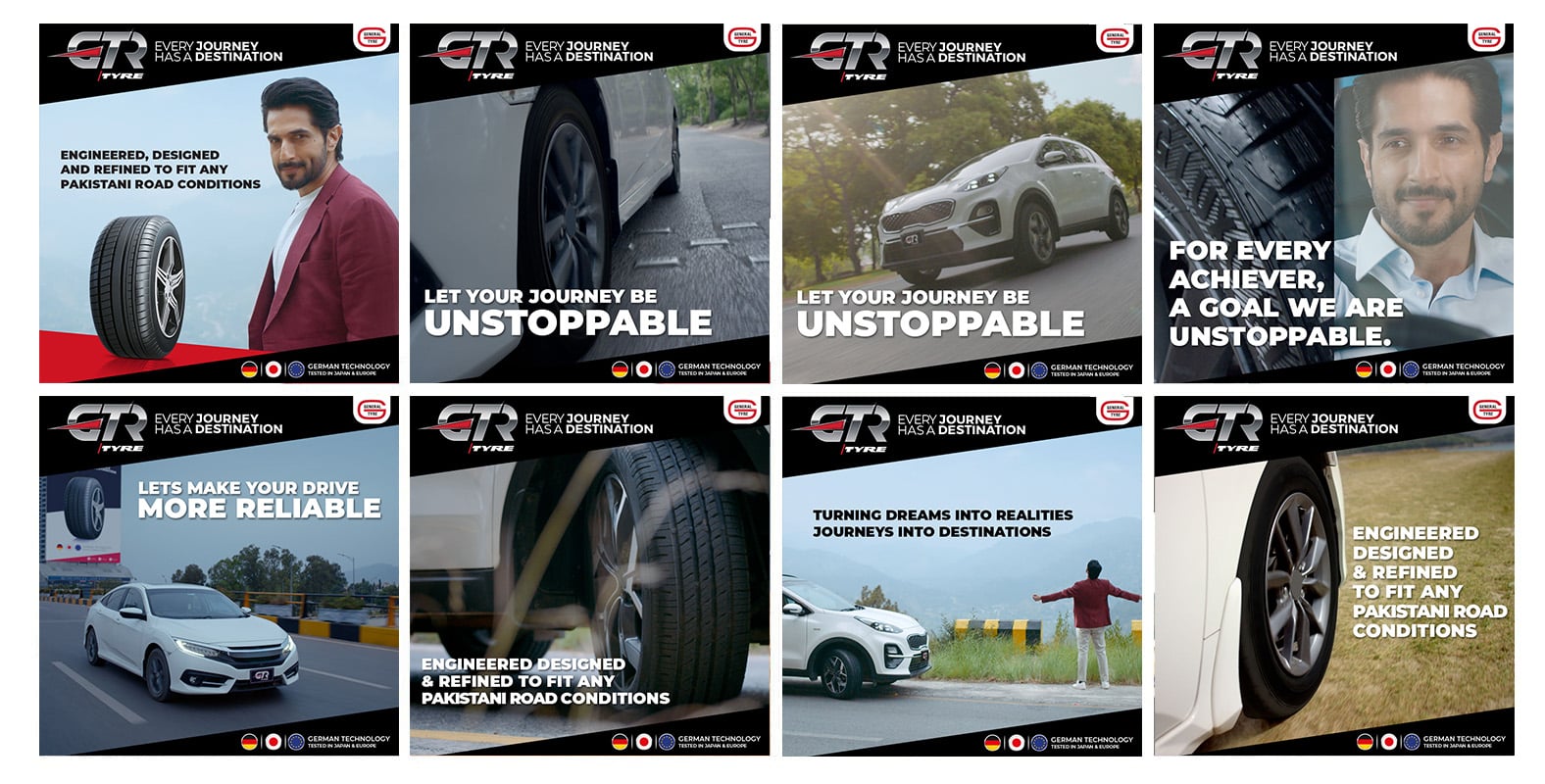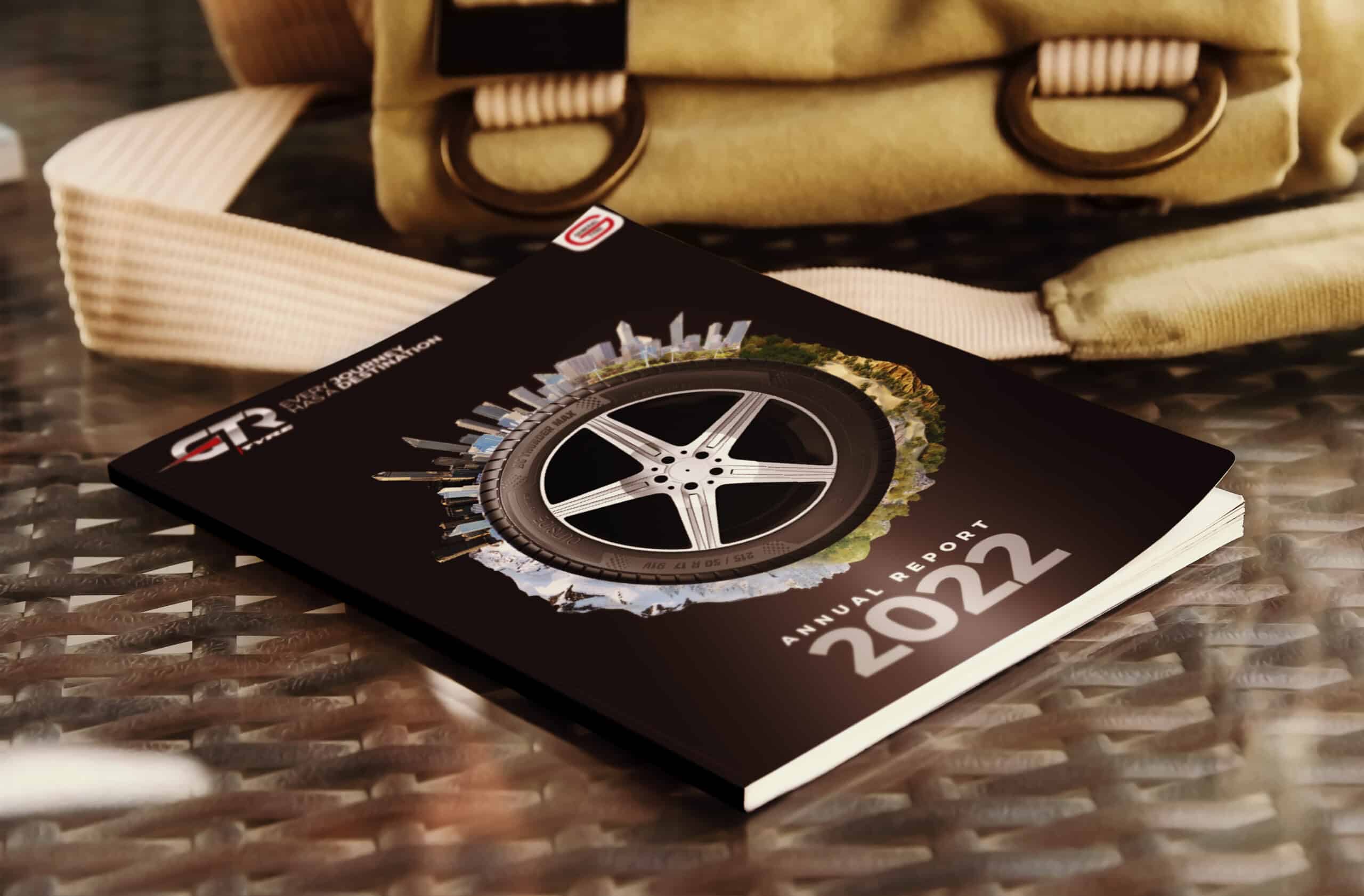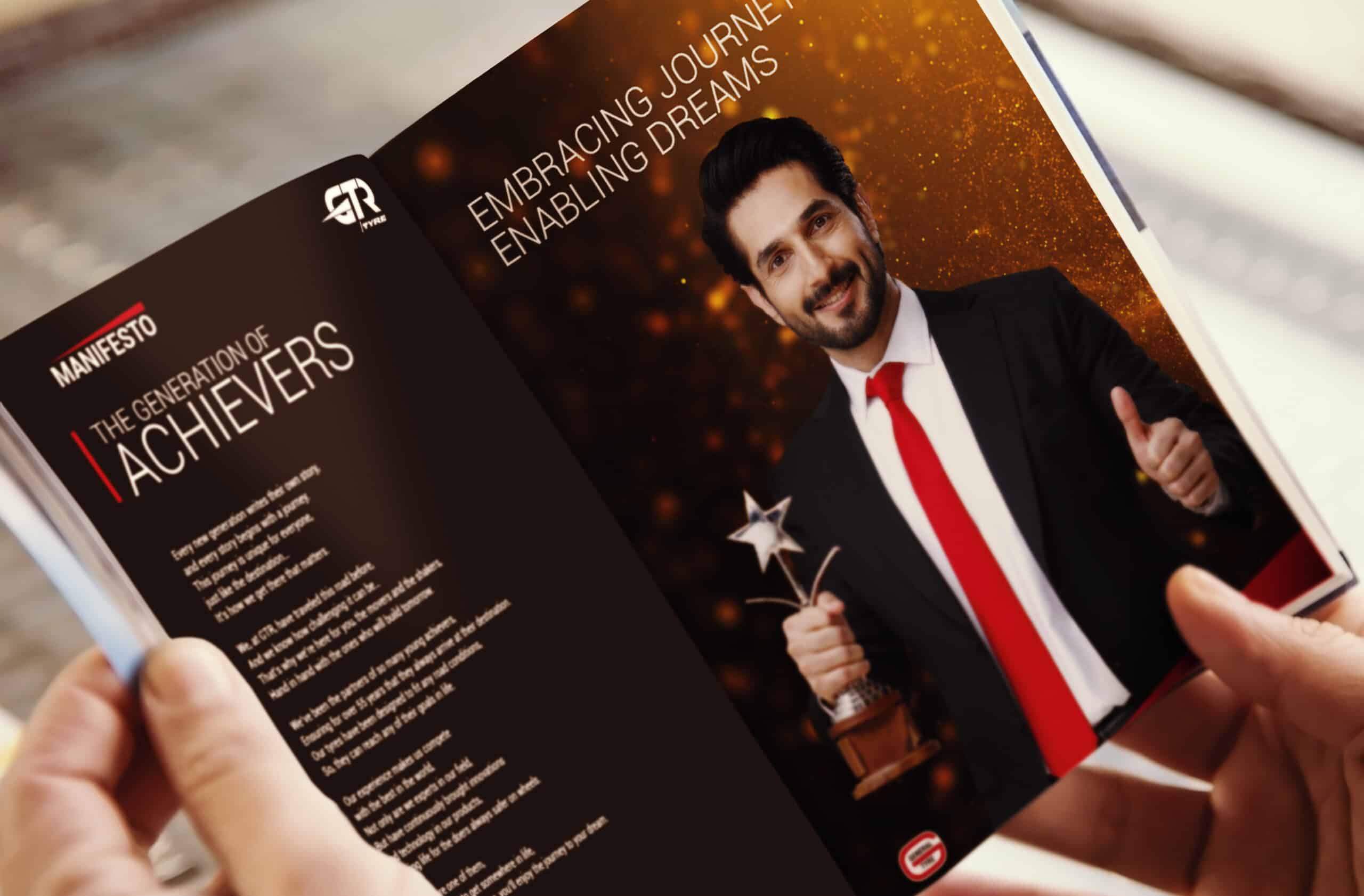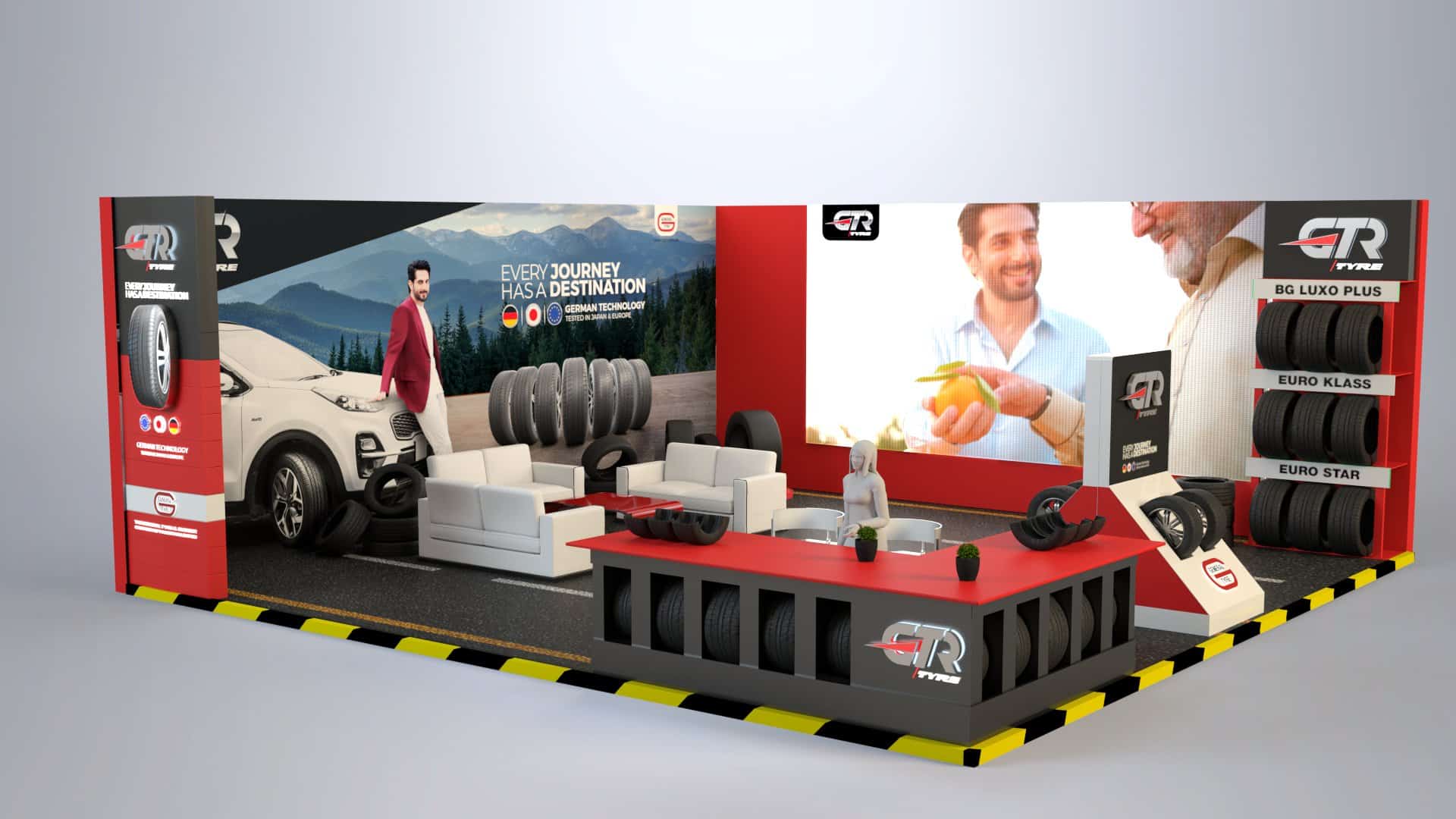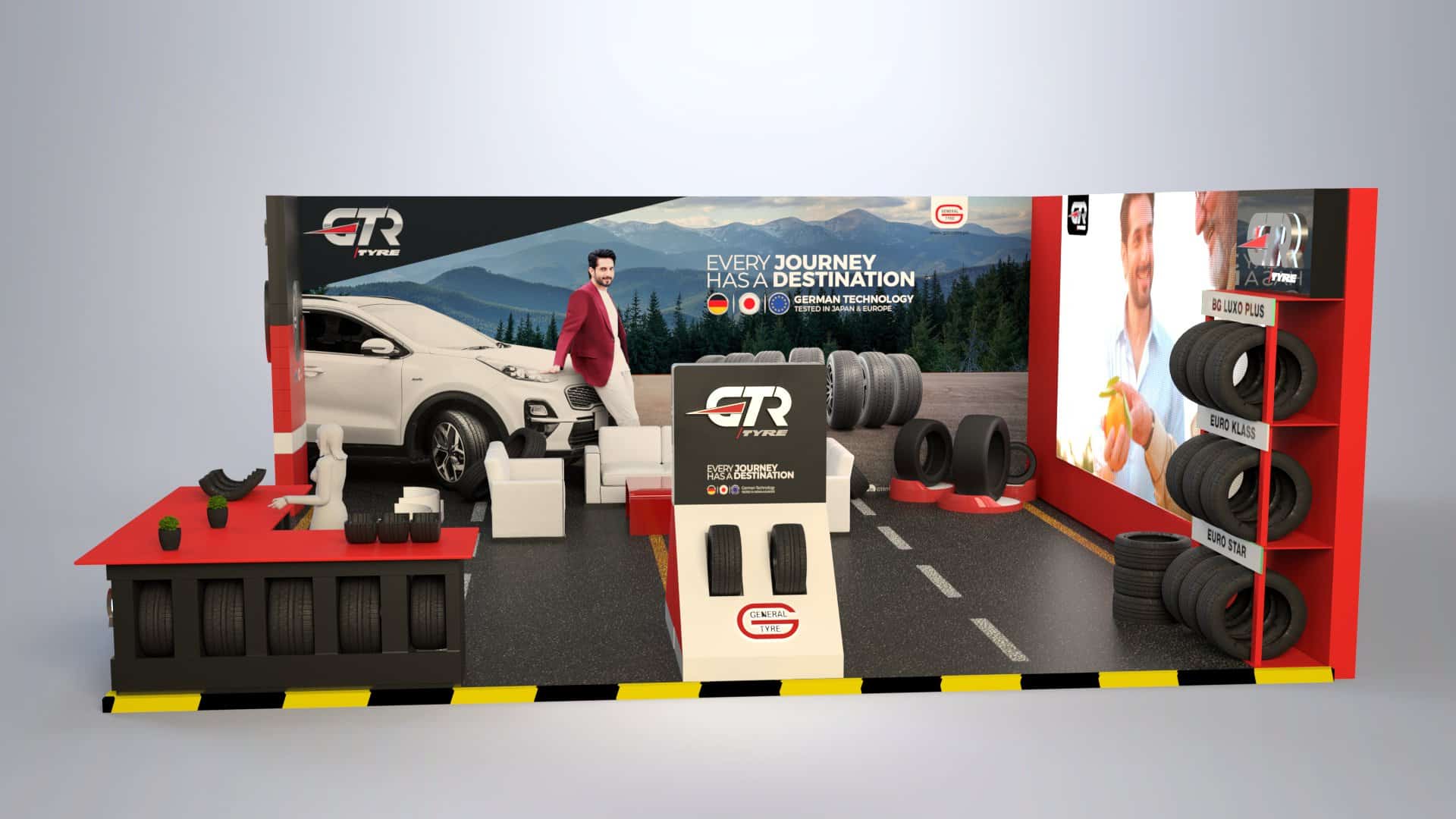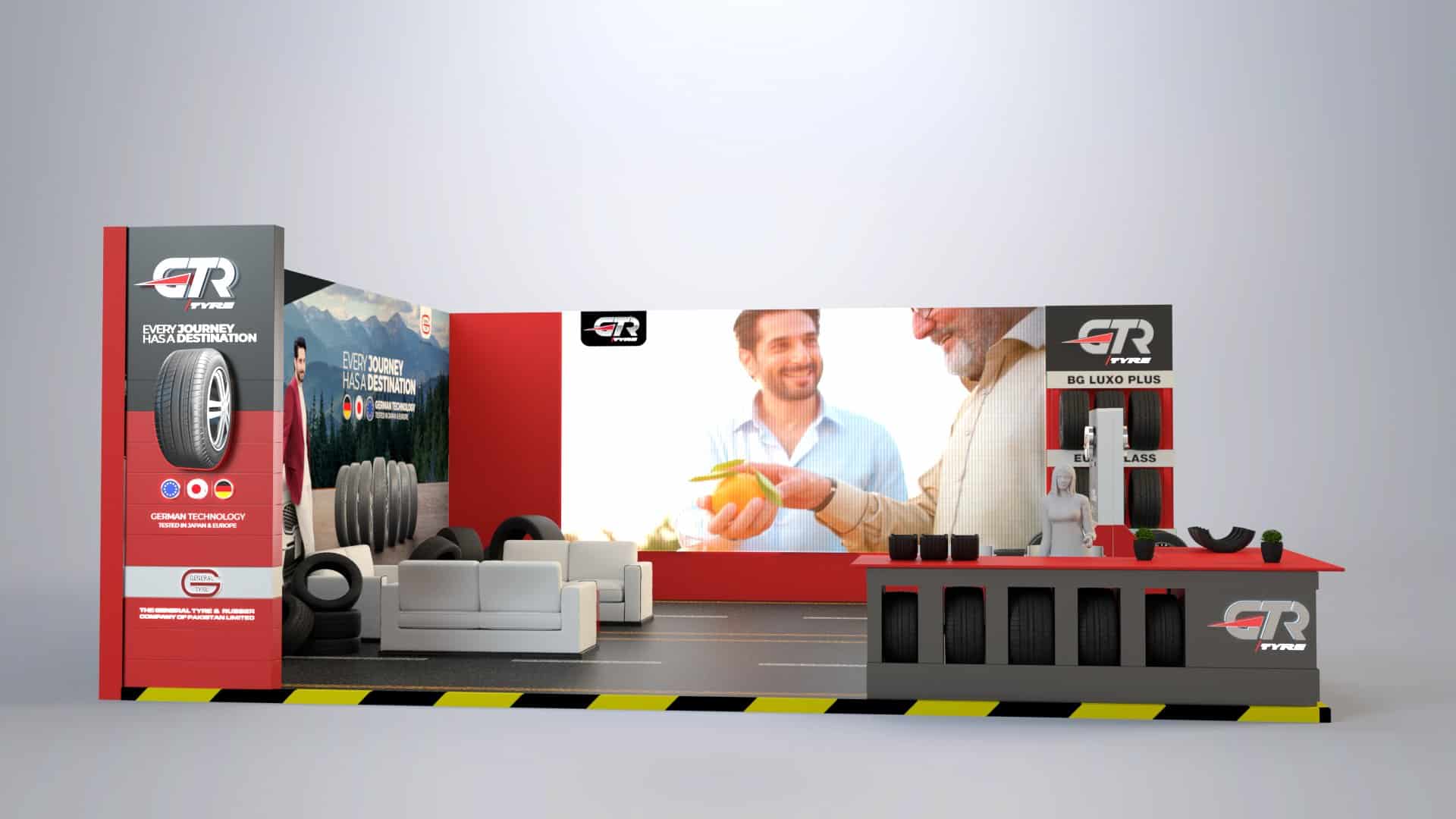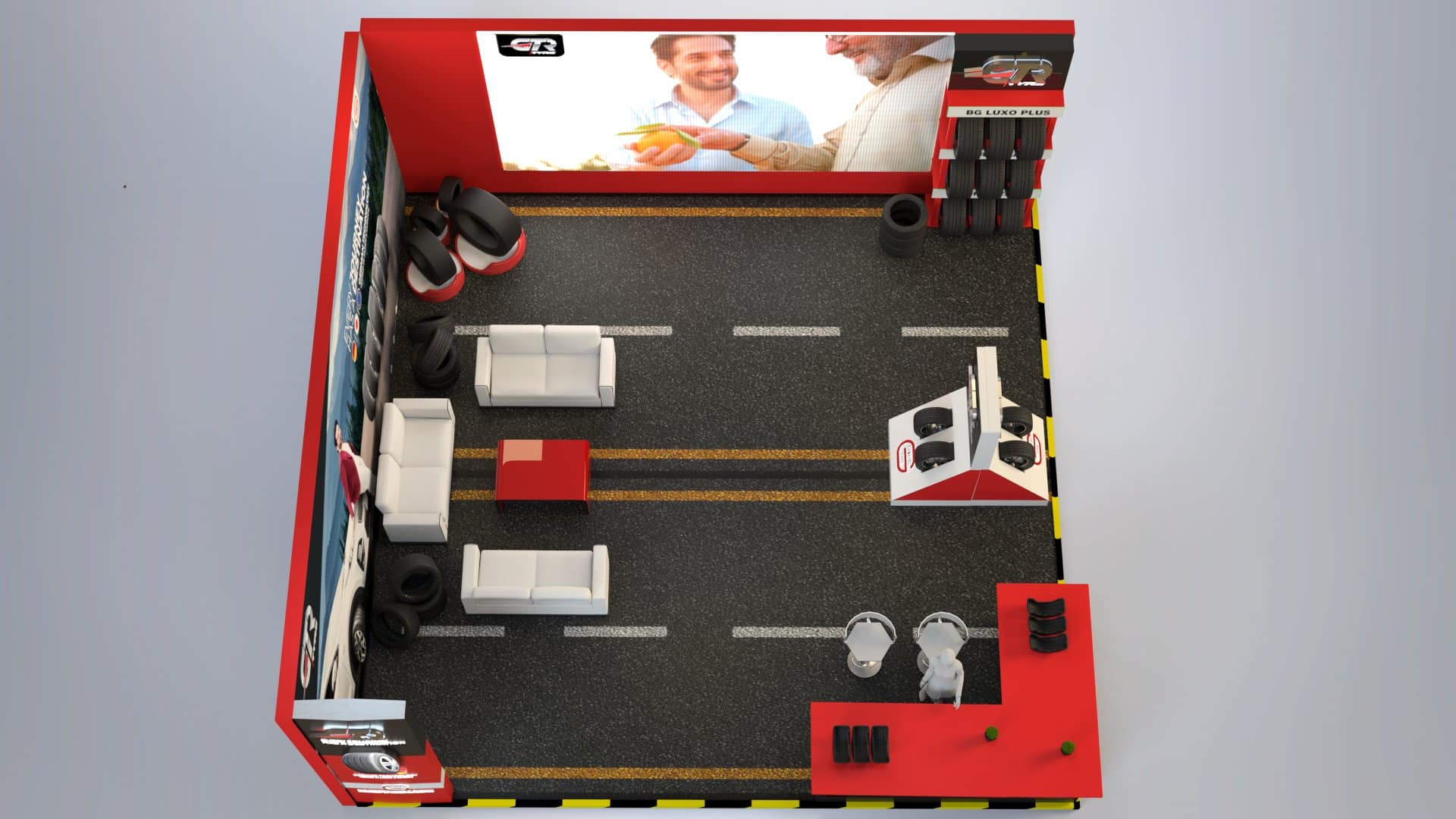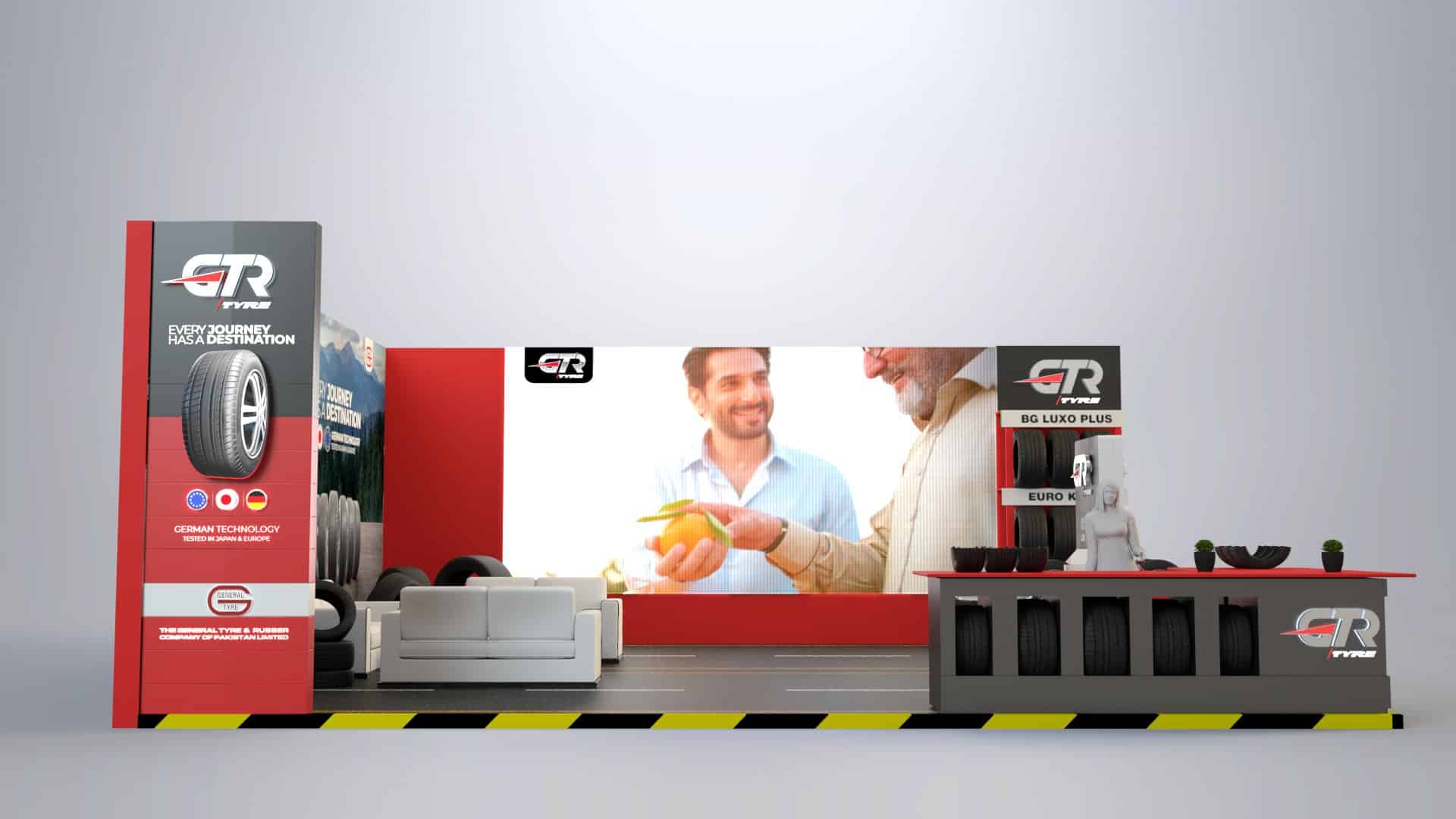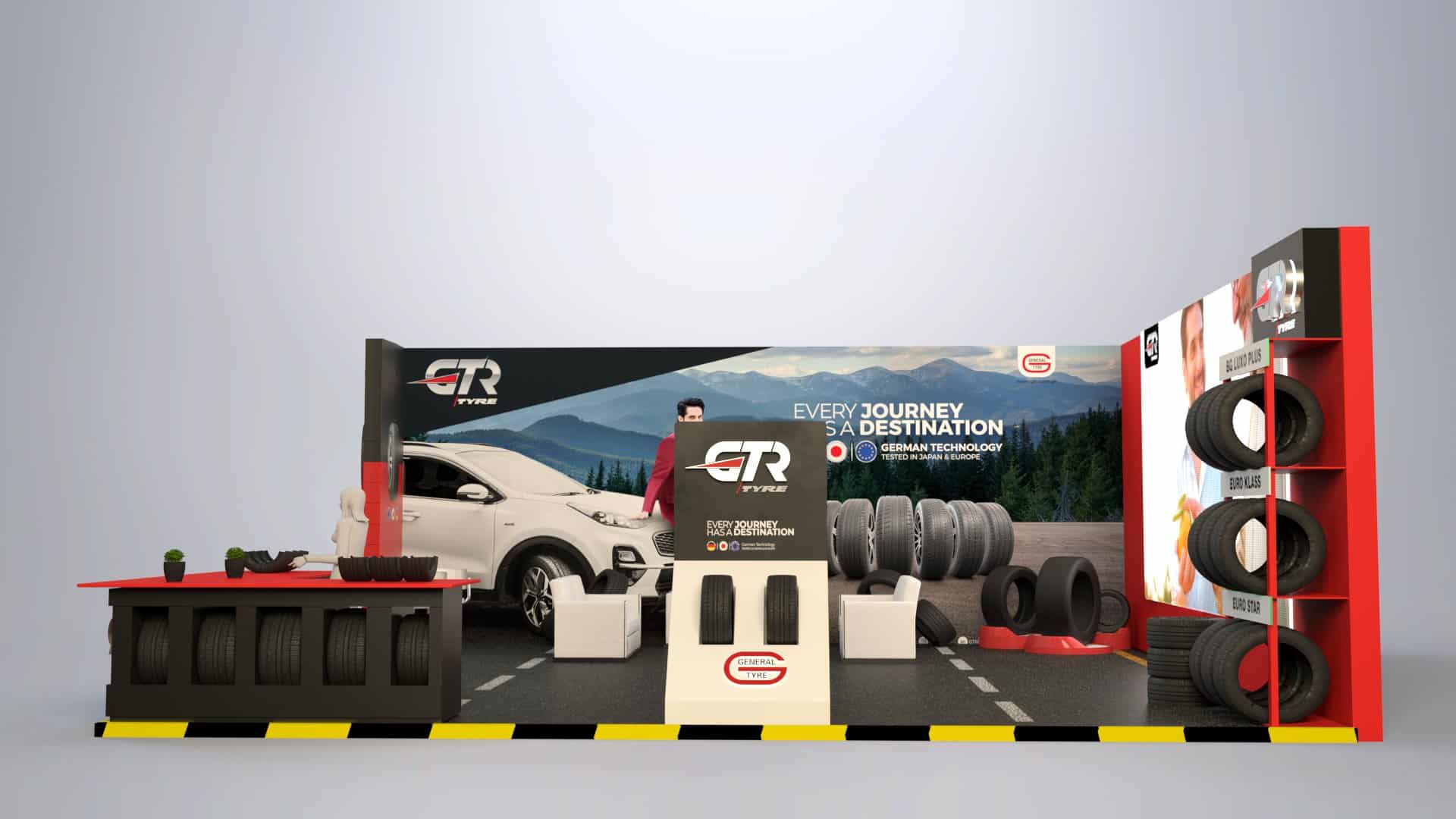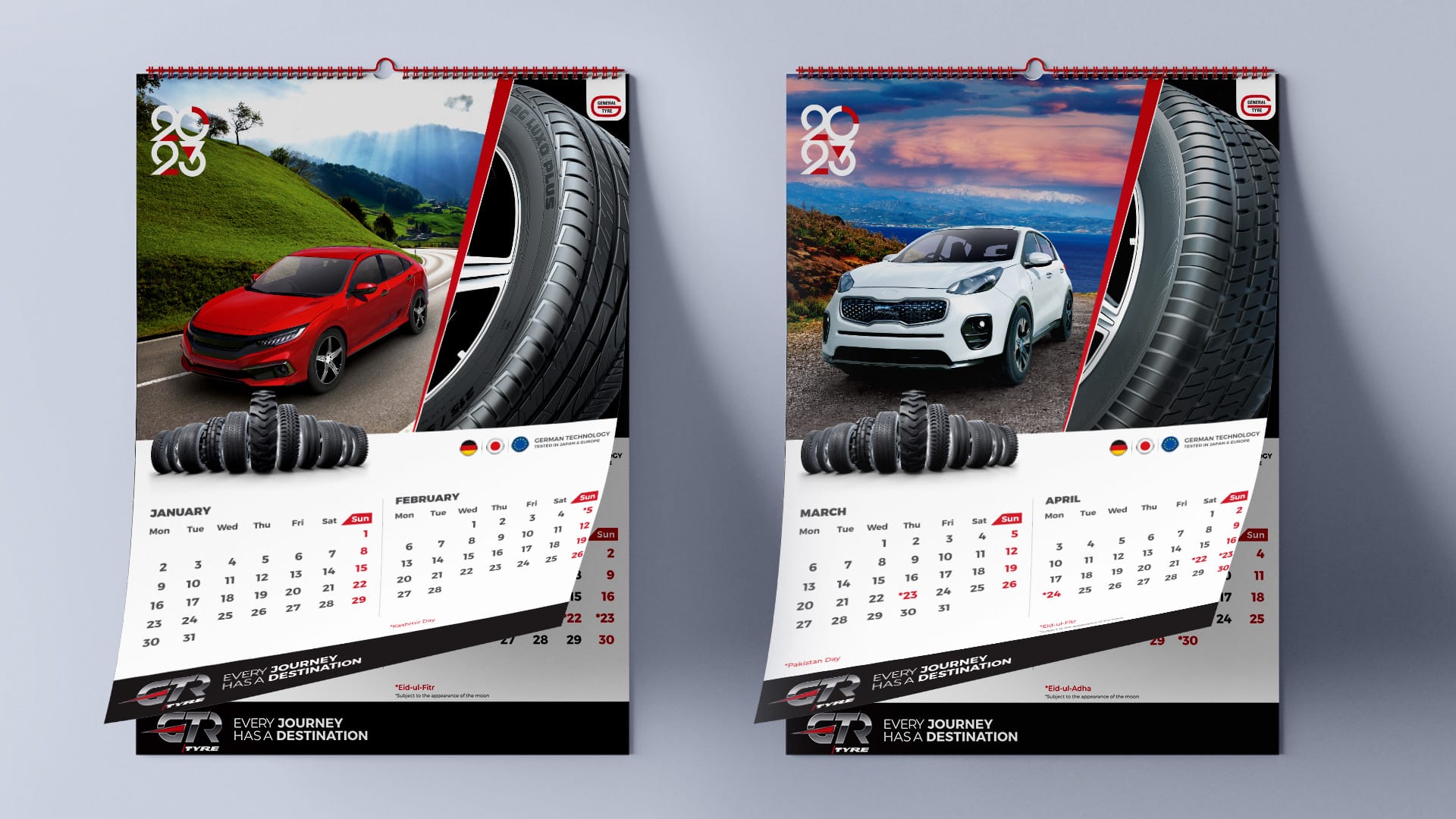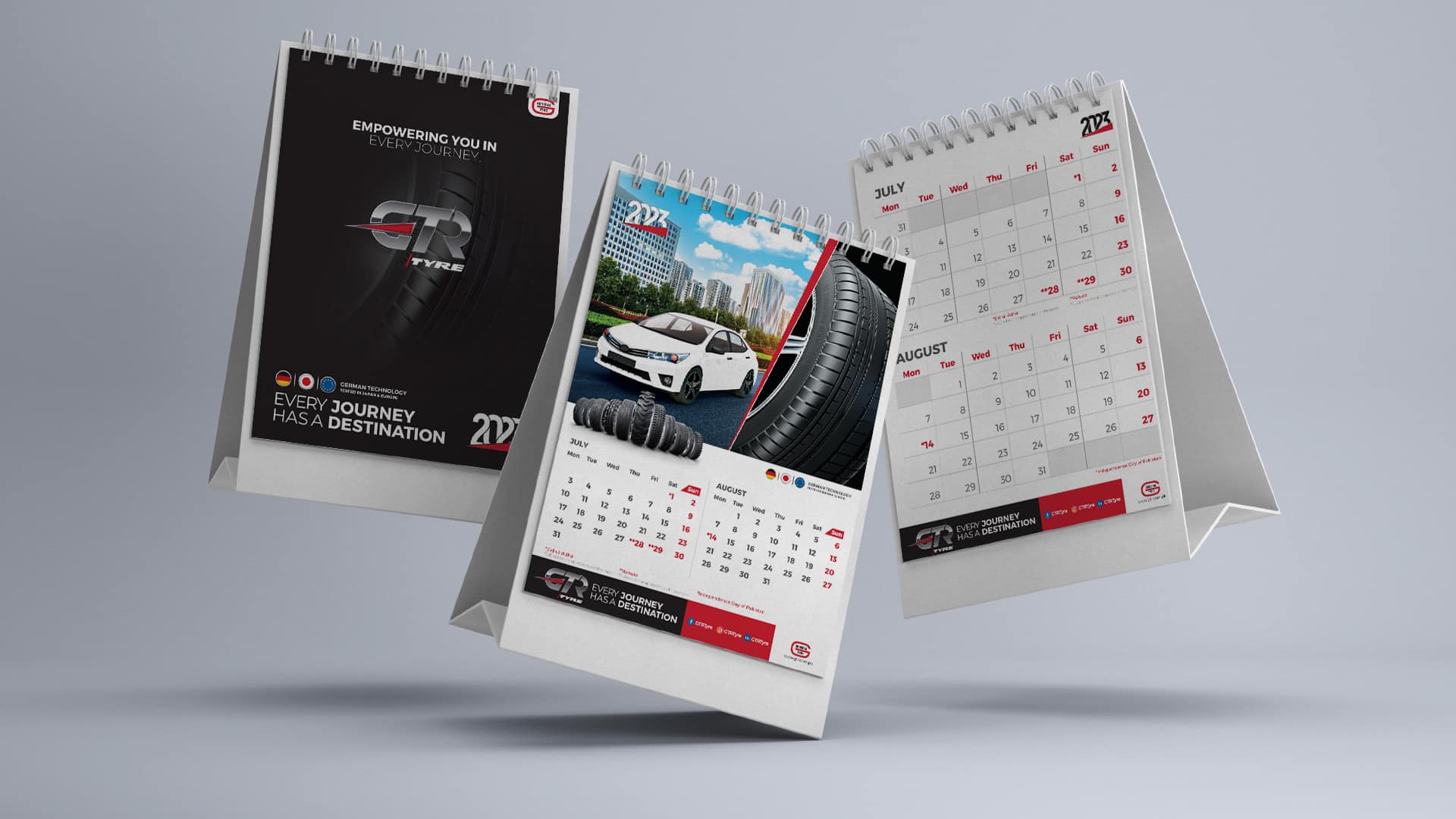 GTR - The Official Tyre Partner of Peshawar Zalmi
The number 1 Franchise of the Pakistan Super League (Cricket) in terms of media and brand value. A step toward strengthening the GTR Brand Purpose, "The Generation of Achievers."
GTR Tyre – Peshawar Zalmi is providing a platform to the upcoming young cricket players by giving them the opportunity to play with national and international players in PSL and training through international coaches to improve their playing skills.
By embracing this journey, their dream enables them to showcase their natural talent and performance to become achievers, as every journey has a destination.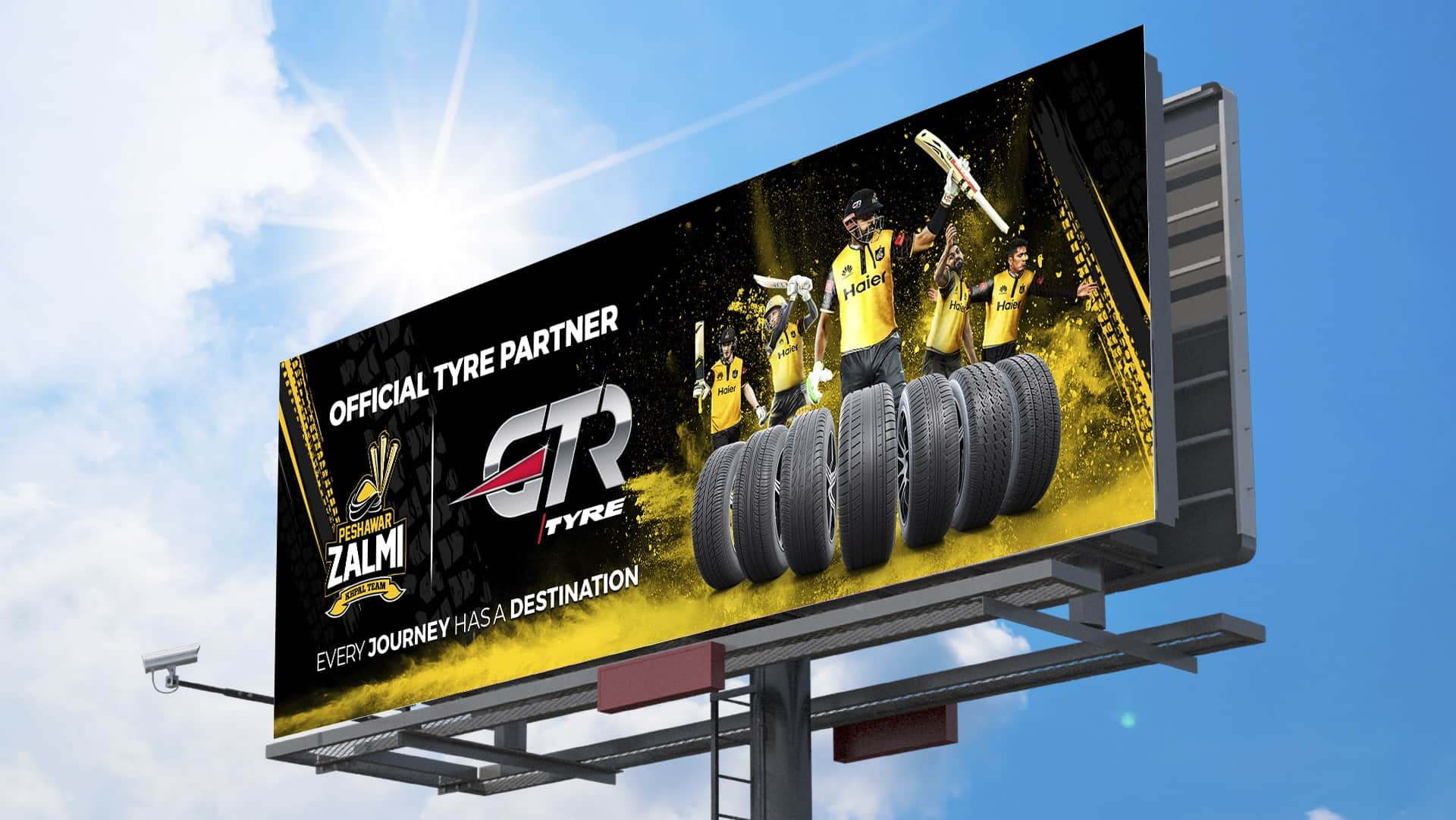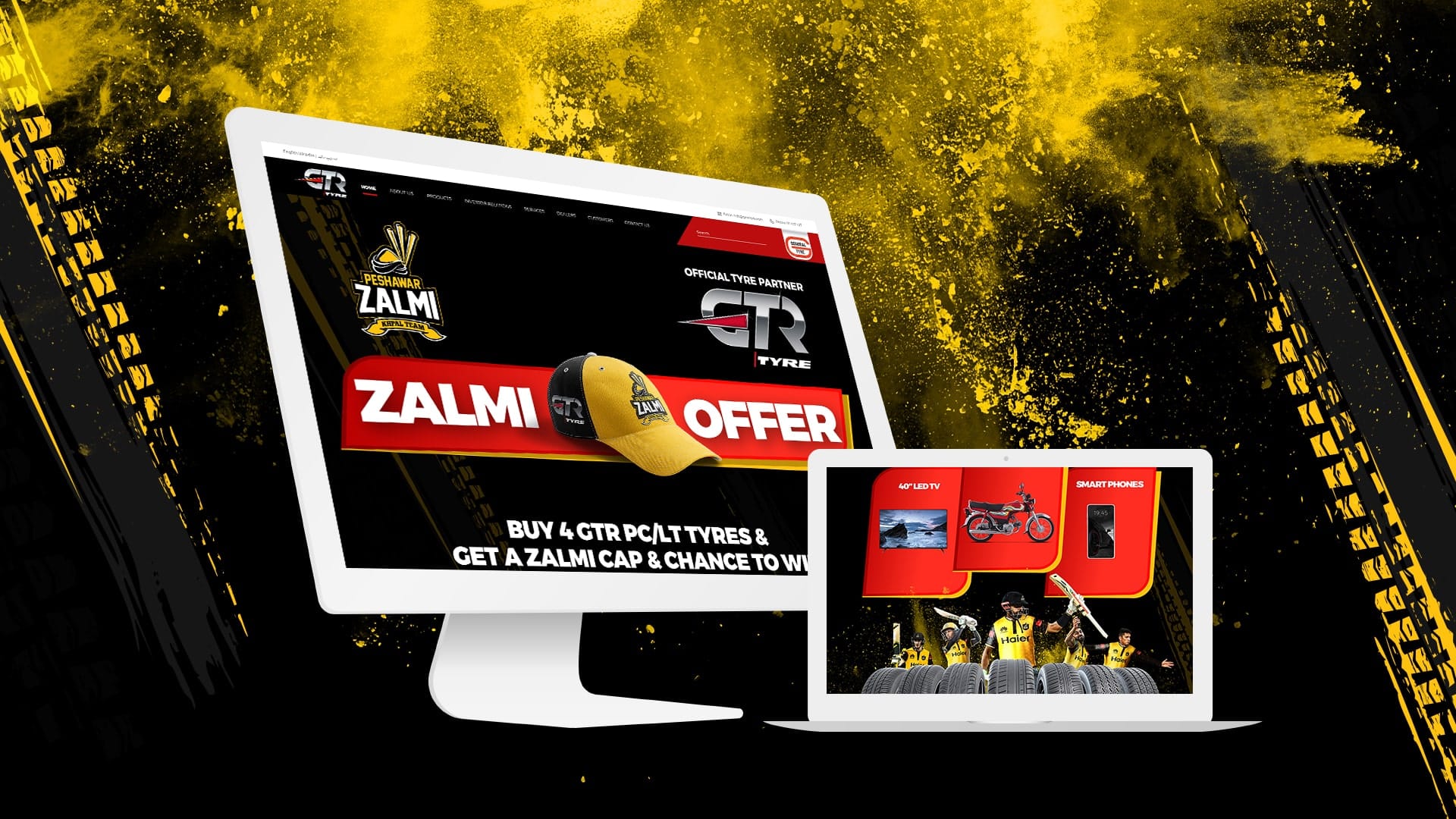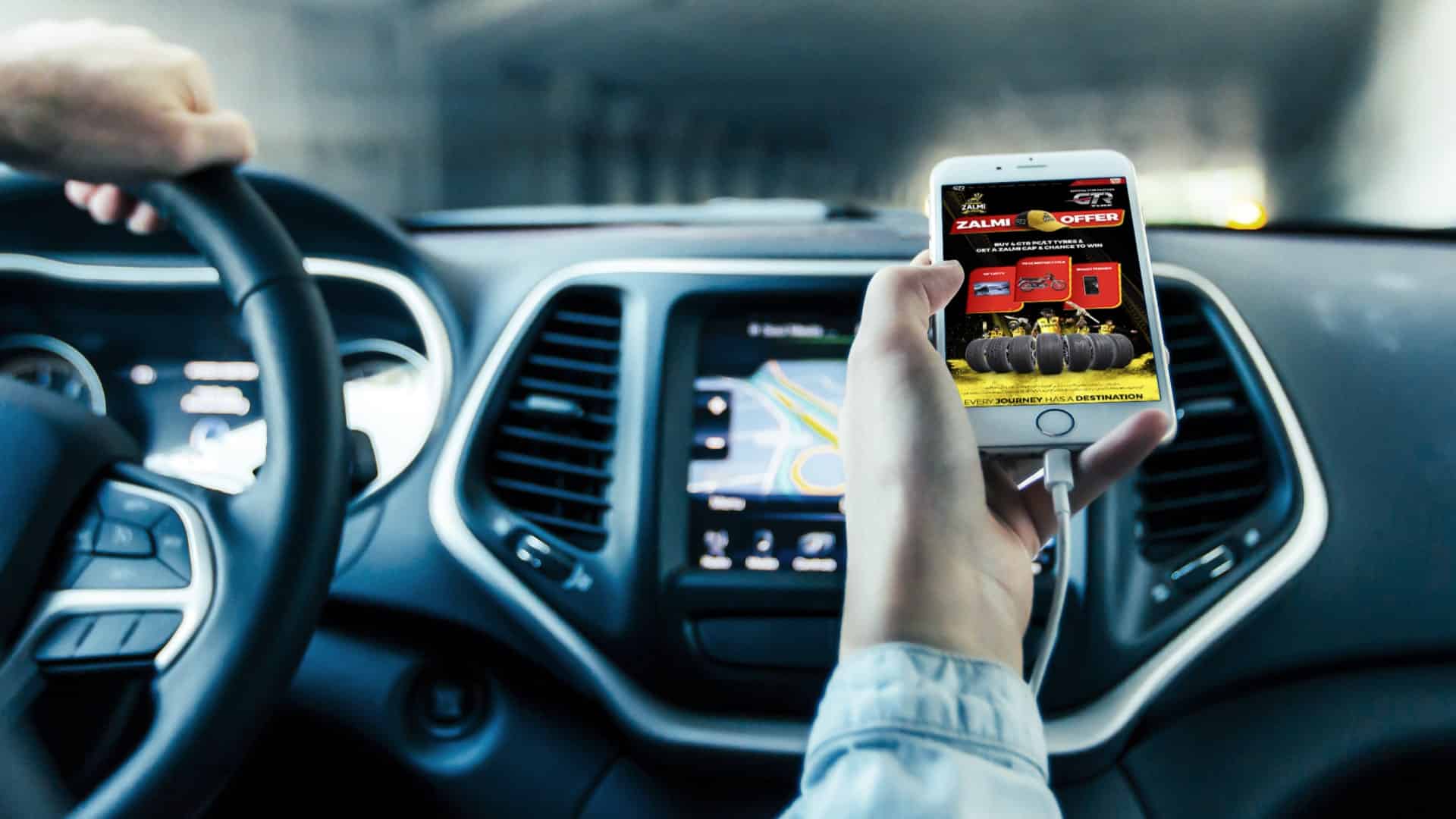 Brand Identity Revealing - Tactical Campaign
A transition communication aired to introduce the new brand identity GTR Tyre to communicate the transition of General Tyre into GTR Tyre. Endorsement of the leadership position throughout the GTR brand identity launch campaign.