360º Integrated Marketing Campaign
Creative Transformation & Perception Reshaping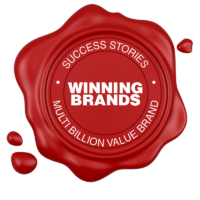 Re-Imaging a Beauty Icon
Golden Pearl Presents Glamourama … Aafreen Aafreen
Glamourama is one of our signature brand imagery transformation and perception reshaping project we did for the No.1 selling beauty brand Golden Pearl.
Under the leadership of our creative leader, filmmaker and storyteller, Ehmer Kirmani, we have worked with our global teams at Brand Culture Network on this exciting project.
With a storyteller's heart, Ehmer Kirmani unlocks the magic by crafting captivating storytelling with inspiring brand imagery from Ideation, Storytelling, and Film Direction to Producing Glamourama Ad Film and Music Video (Brand Entertainment Content) for Golden Pearl Beauty Brand.
Cultural Branding
Brand Purpose
Brand Manifesto
Brand Culture Strategy
Re-Branding
Brand Styling
Brand Capsule

Creative
Creative Transformation
Perception Reshaping
Creative Platform
Ideation & Storytelling
Storyboard
Music Film
TV Commercial
Print Ads & OOH
Key Visuals
Production Management
Music & Ad Film Productions
Production Designing & Planning
Director Board & Treatment Note
On-Boarding Dream Filmmaking Teams
Song Rights Management
Celebrity Management
Shoot & Post Production
The Challenge
The entrance of multinational brands like Fair & Glow (Fair & Lovely), Garnier, Ponds, and other regional players into the beauty cream segment by launching their product line extension, even few with the same proposition, promise, product offerings, specifications and packaging format openly challenges the market leader Golden Pearl Beauty Cream.
Golden Pearl Cosmetics required an Inspiring Brand Culture of its own to create a substantial differential from the competitor's brands, strengthening Golden Pearl Beauty Cream's leadership positioning, being the Number 1 Selling Multi-Billion Value Winning Brand.
Besides that, Golden Pearl Cosmetics also needs a perception re-shaping by uplifting their overall master brand identity, imagery & communications, enabling them to compete with the best considering their upcoming skin and hair care launches, which multinational brands currently predominate.
In short, a need for powerful, aspiring, captivating storytelling that depicts the Brand Culture of its own to create inspiring brand imagery.
This project was precisely the challenge the client gave us to thrive on and being the Brand Culture Agency, we were very excited to accept it and loved working on this exciting project.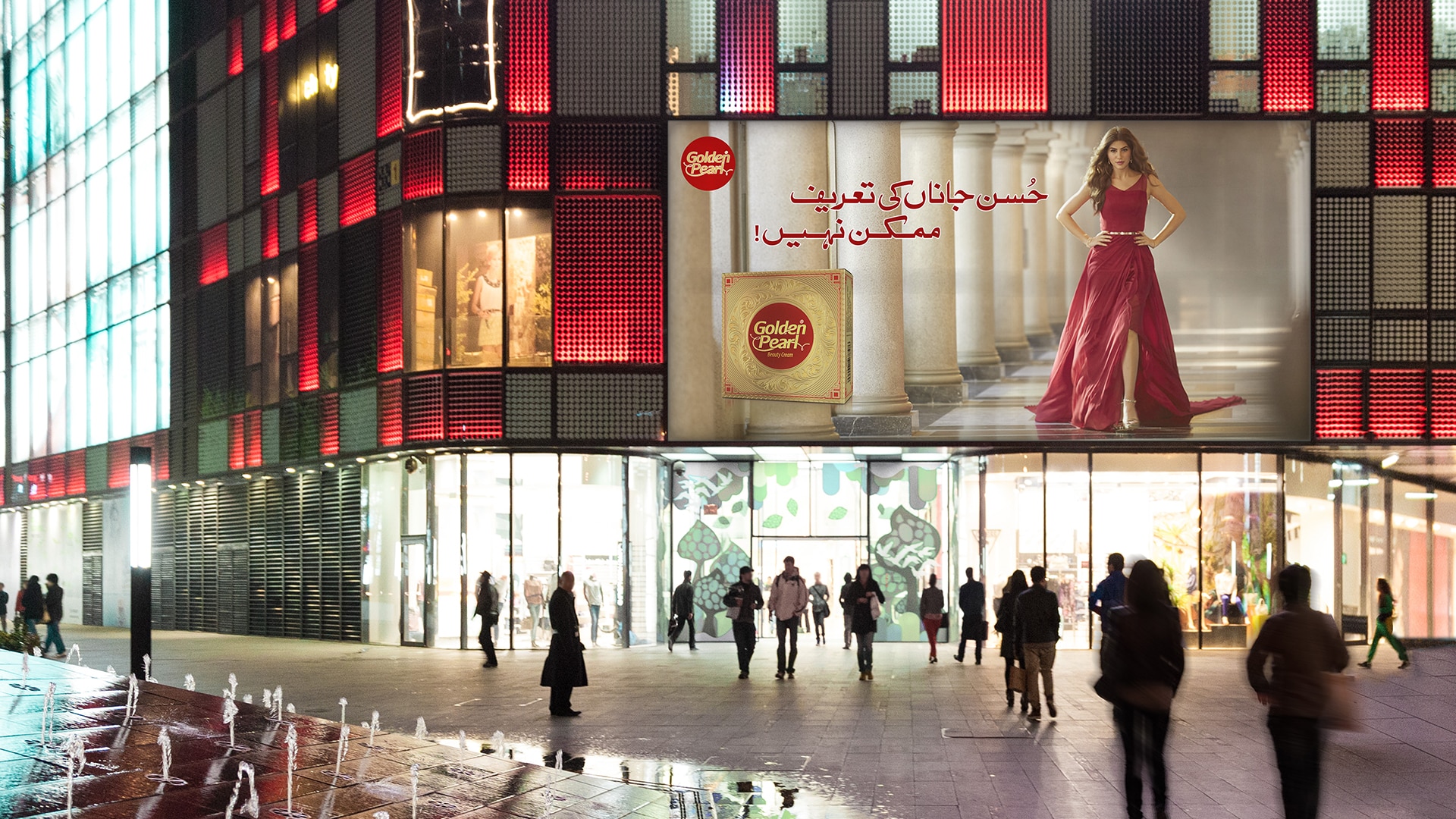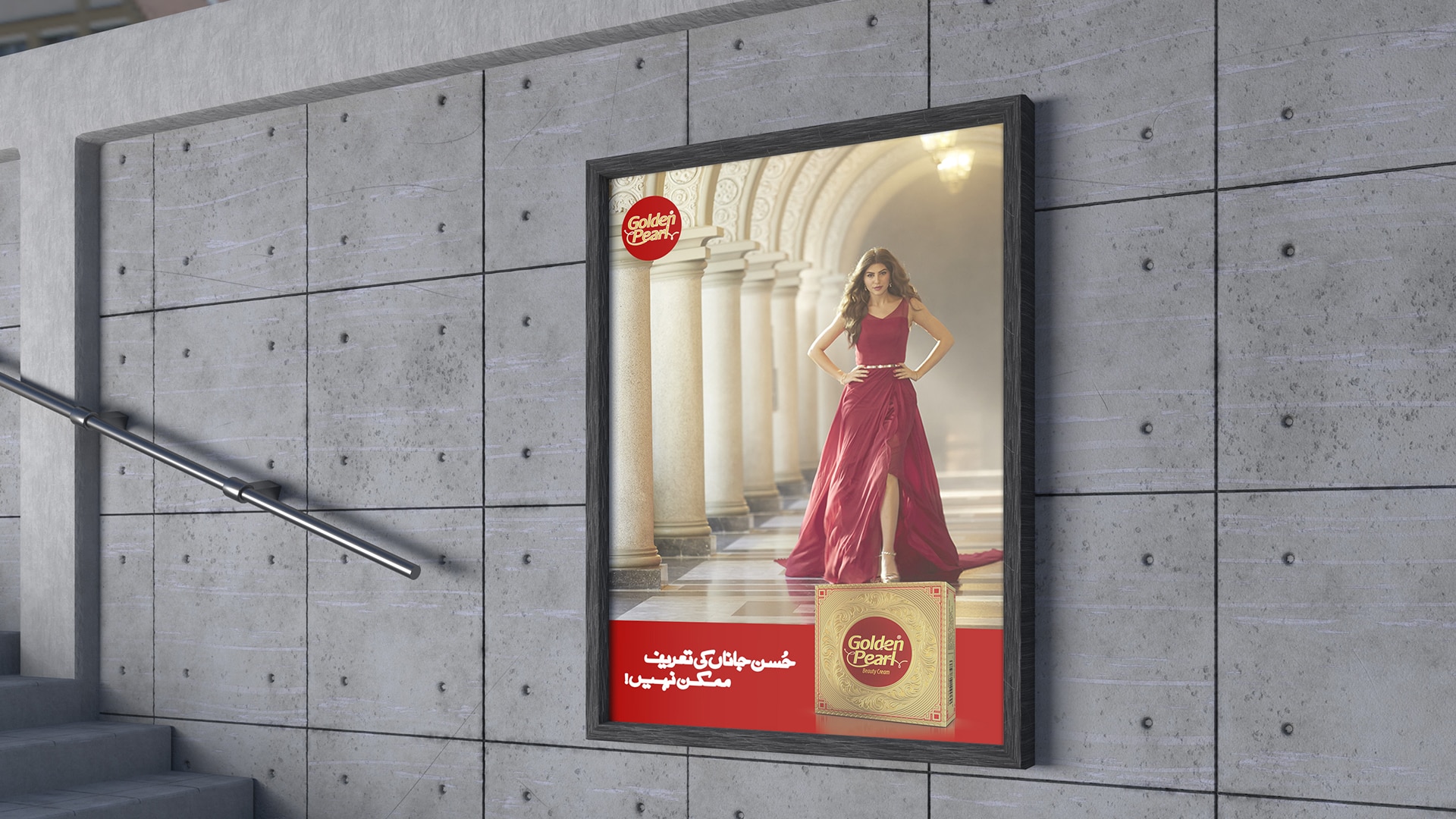 Cultivating Purpose & Brand Culture
The strongest actions for a woman is to love herself, be herself and shine amongst those who never believed she could, and "Beauty" is the platform that has always been likened to a glow…an aura.
Derived through our Cultural Branding Marcom Toolkit "Brand Culture Hive," we worked out the brand culture strategy to build & own "Glamourama Culture" and by crafting unique storytelling with the purpose of "Shine Like A Pearl."

Crafting Ideation & Storytelling
Golden Pearl Beauty Cream Presents "GLAMOURAMA", storytelling about Beauty Glamour & Performance delivered by an international celebrity film star cum model.
This special cocktail is signaling a new direction for Golden Pearl Beauty Cream, the fusion of The West and The East, Beauty and Glamour … a fusion of the legendary late singer Nusrat Fateh Ali Khan's musical composition, an exquisite action that's cut to arguably the most famous song "Husne Jana Ki Taareef Mumkin Naheen…Aafreen Aafreen" It's impossible to praise the beauty of a woman…Praise to the Creator Praise to the Creator.
One of the best-ever songs about beauty and the charm of women, a stellar arrangement of spectacular vocals, soundtrack, and lyrical poetry will make this an all-singing and all-dancing masterpiece.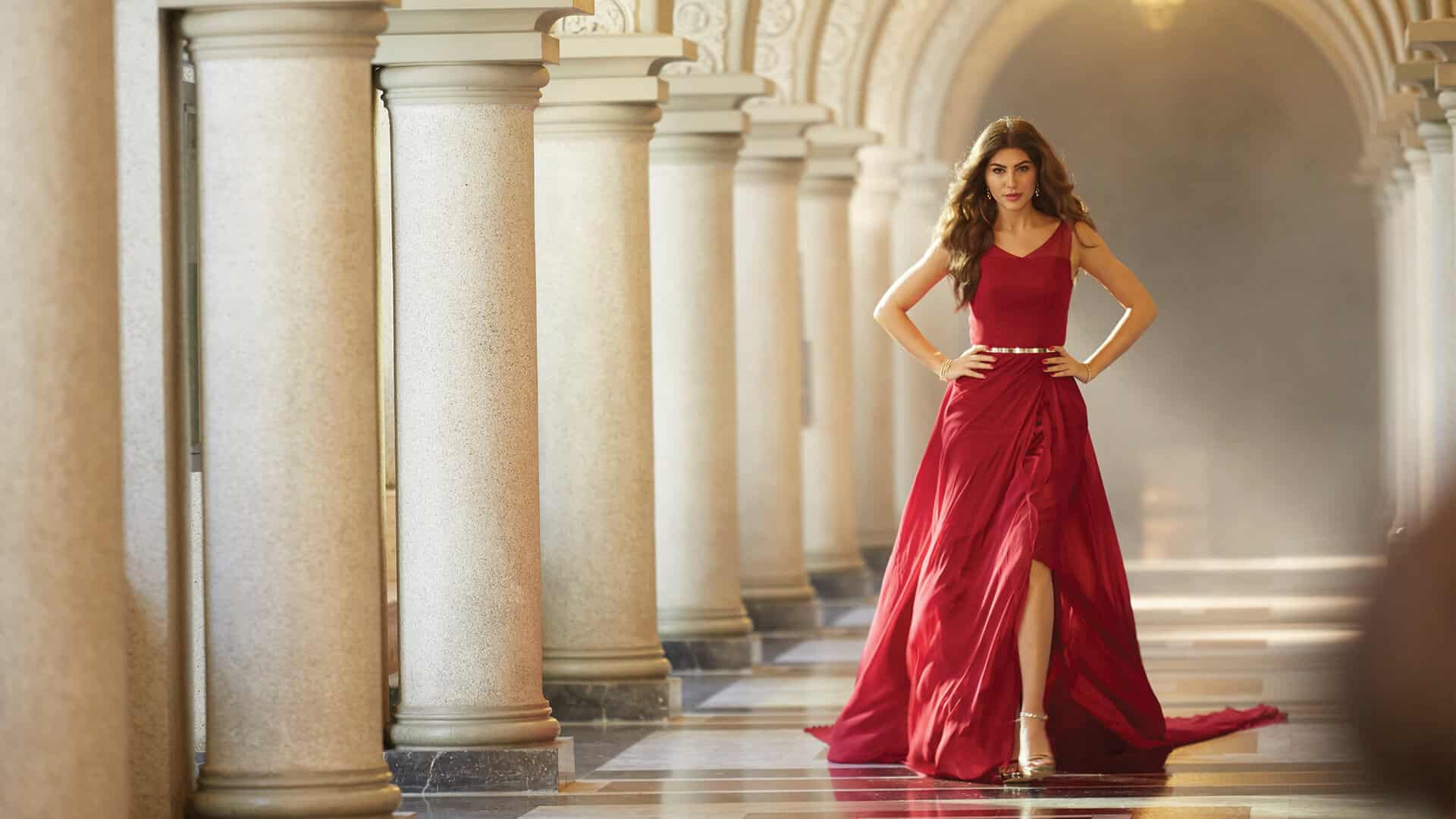 Looks A Challenge In The Eye…
And Gives It A Wink
Celebrity Film Star Elnaaz Norouzi is a woman of power. She's one of the upcoming celebrity film star-cum-models of Bollywood & Lollywood. She has to exhibit that subtle blend of confidence and authenticity that makes a genuine and superb performance.
She brings her own energy, power, and personality to the piece one by one. Confidence shines through her beauty and radiates from her glowing skin and glamorous & charming looks.
The trick is to channel her charisma into a performance that's powerful and yet accessible, a tricky paradox. We love that mix of beauty, confidence, and style gets right to the heart of the piece.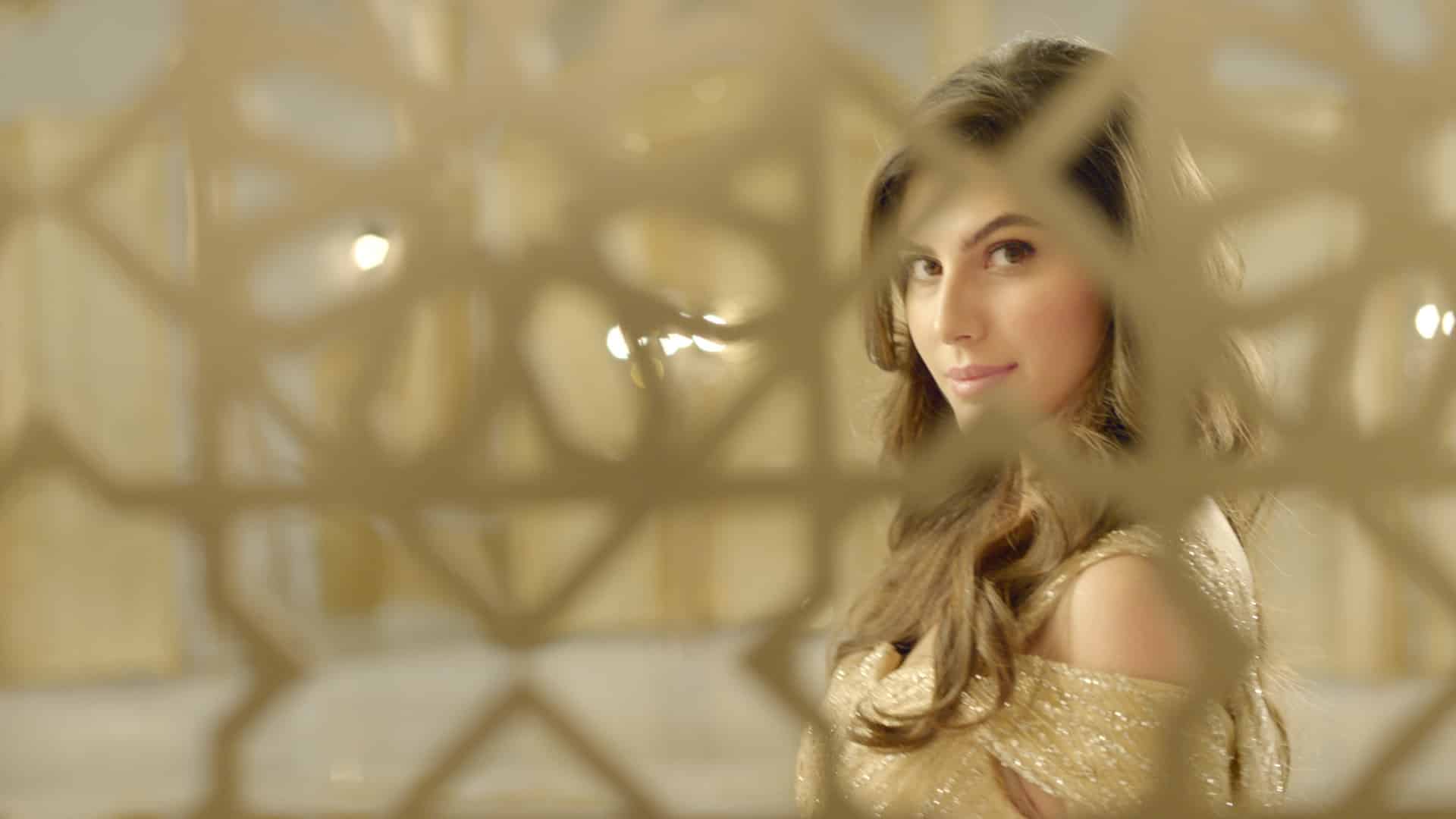 We Must Learn Who Is Gold And Who Is Gold Plated
Elnaaz Norouzi drives the storytelling of a celebrity model-cum-film star-cum-global influencer and legit beauty goddess. She reveals the real magic of her glamorous & charming looks, which she gets from Golden Pearl Beauty Cream to enhance her star power to "Rise & Shine" with confidence & style.
It is all about creating an aura of sensuality, glamour, beauty, and style. The idea is the perfect medium for our actress to reveal her beauty – her secret of soft and glowingly beautiful skin.
It made a subtle yet profound connection with our audience on serval levels; aesthetic, emotional, and rational. We are all in our element at the intersection of Beauty, Glamour, Style, Performance, and Celebrity.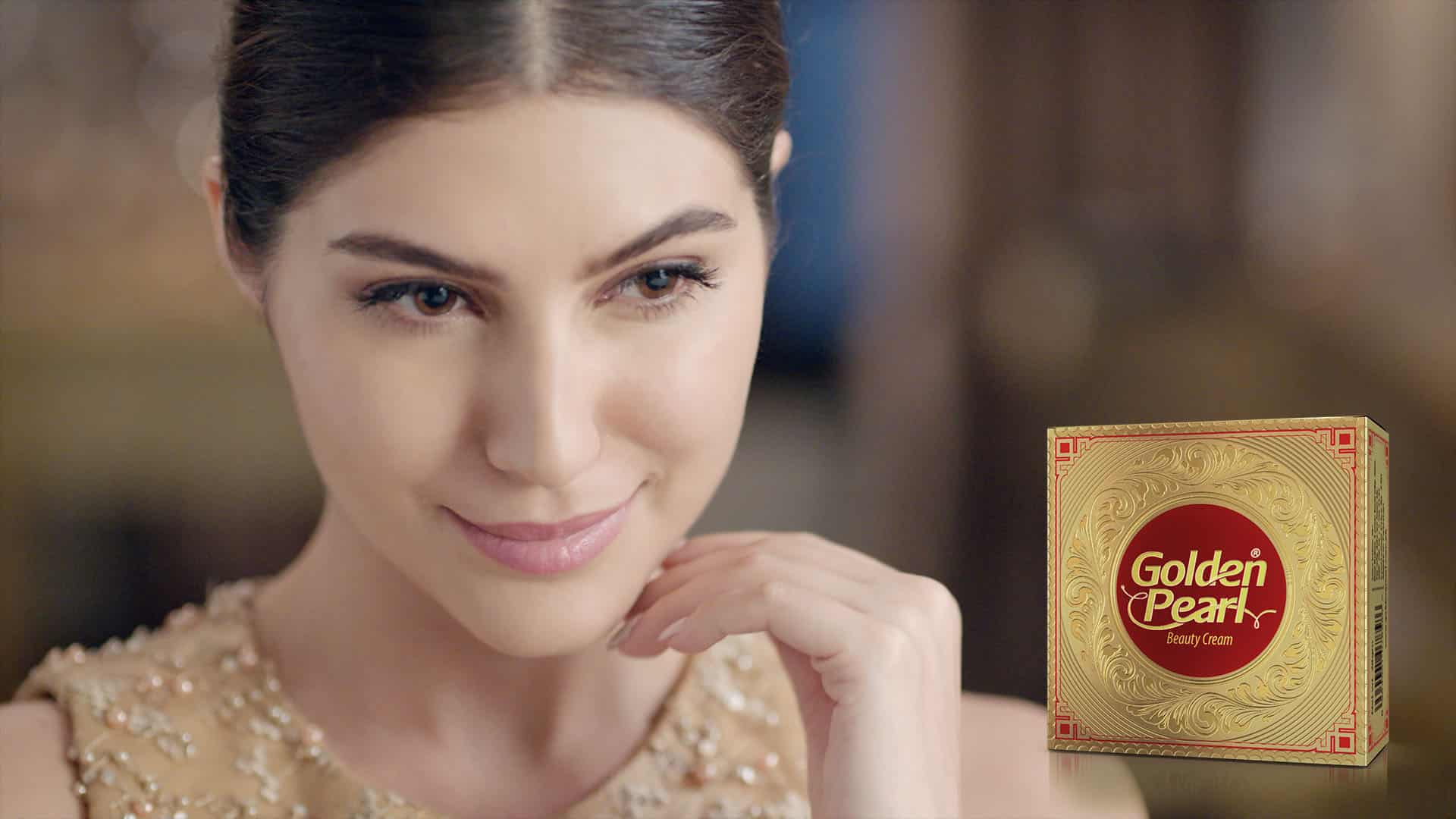 Gorgeous Look Is The Best Revenge
Film Director's Note
This film was exactly the challenge I always thrived on; we were signaling a new direction for Golden Pearl Beauty Cream through this special cocktail of "Rise & Shine" through Beauty & Glamour, Style & Performance, we will set a new benchmark for beauty work in the market.
The transformation of the celebrity fusion of the West Beauty goddess to the East – Bollywood Glamorous Star through capturing inspiring storytelling of her beauty, style & performance has made this a world first.
We're used to formulaic beauty celebrity endorsement commercials made on a single set with the usual application shots followed by the girl endorsing the brand.
This blows that paradigm wide open with a freshness and dynamic execution to win the target's heart, mind… and purses.
Ehmer Kirmani, Film Director, Chief Creative & Storyteller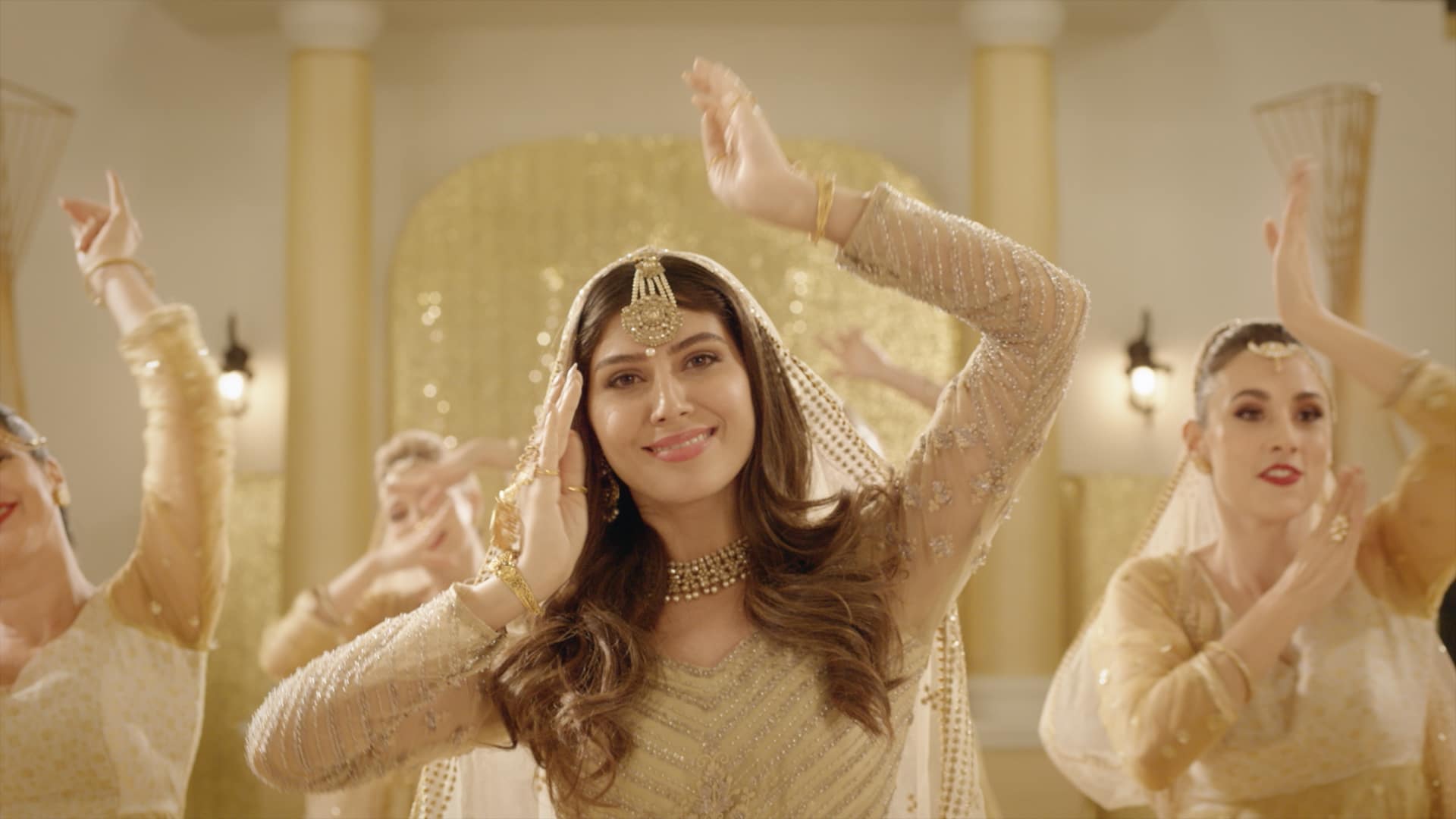 The Result
Golden Pearl Glamourama not only built the desired inspiring brand imagery of master brand Golden Pearl but overall strengthened the leadership portfolio, being the No.1 Selling Beauty Brand by effectively accelerating its 2.5X growth versus the industry growth.
The communications proved to be a super hit, generating the highest ever recall of the brand and becoming the signature communications of Golden Pearl.
The Glamouramam communications also helped generate the sales volumes of other personal & beauty care products offered by Golden Pearl, from body lotions, shampoo, face washes, and beauty soaps.
Considering the above facts, the client extended the commercial communications contracts to air Glamourama Communications for the next two years.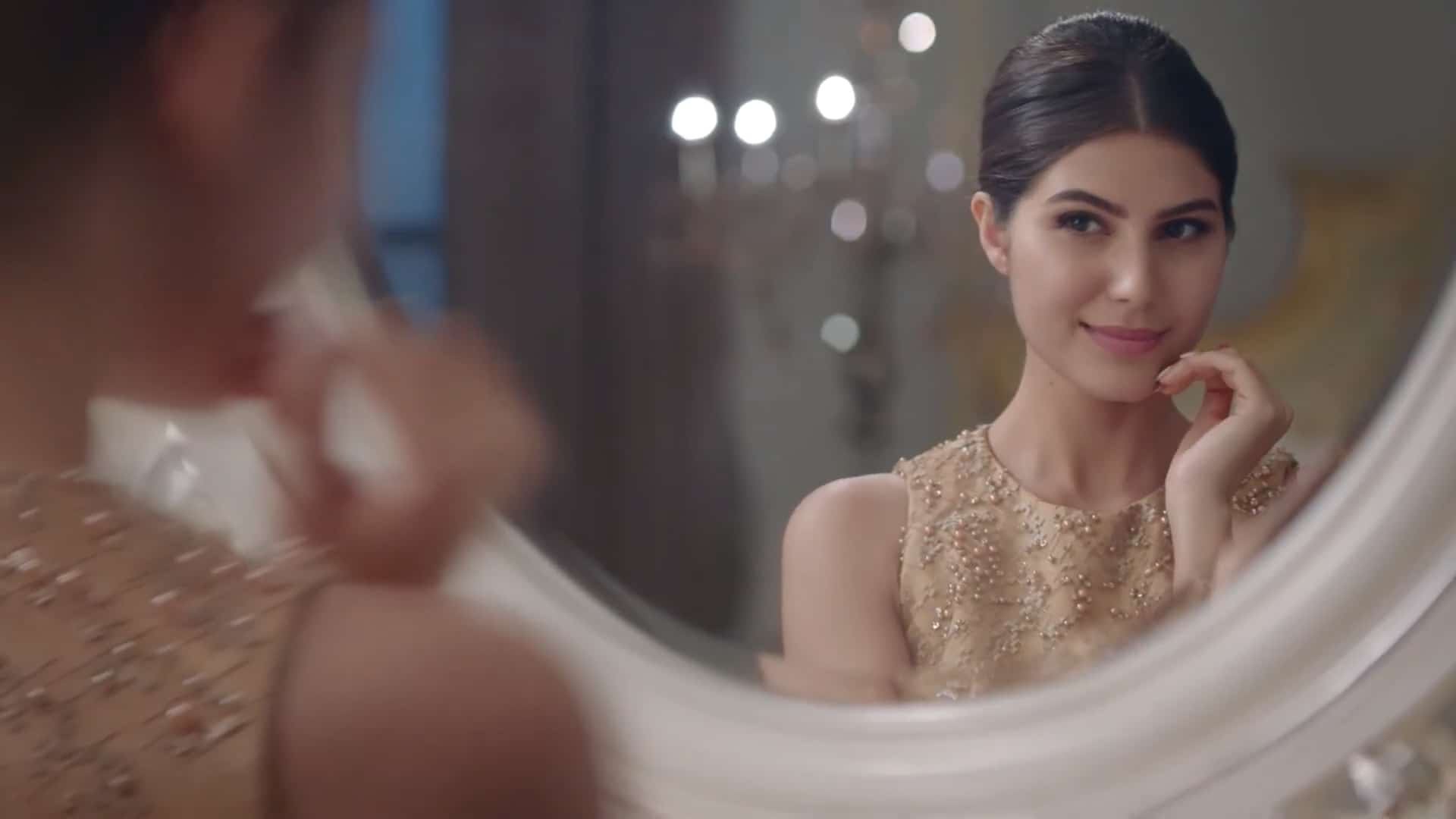 Execution Is Everything..
And It'S Need A Dream Team To Win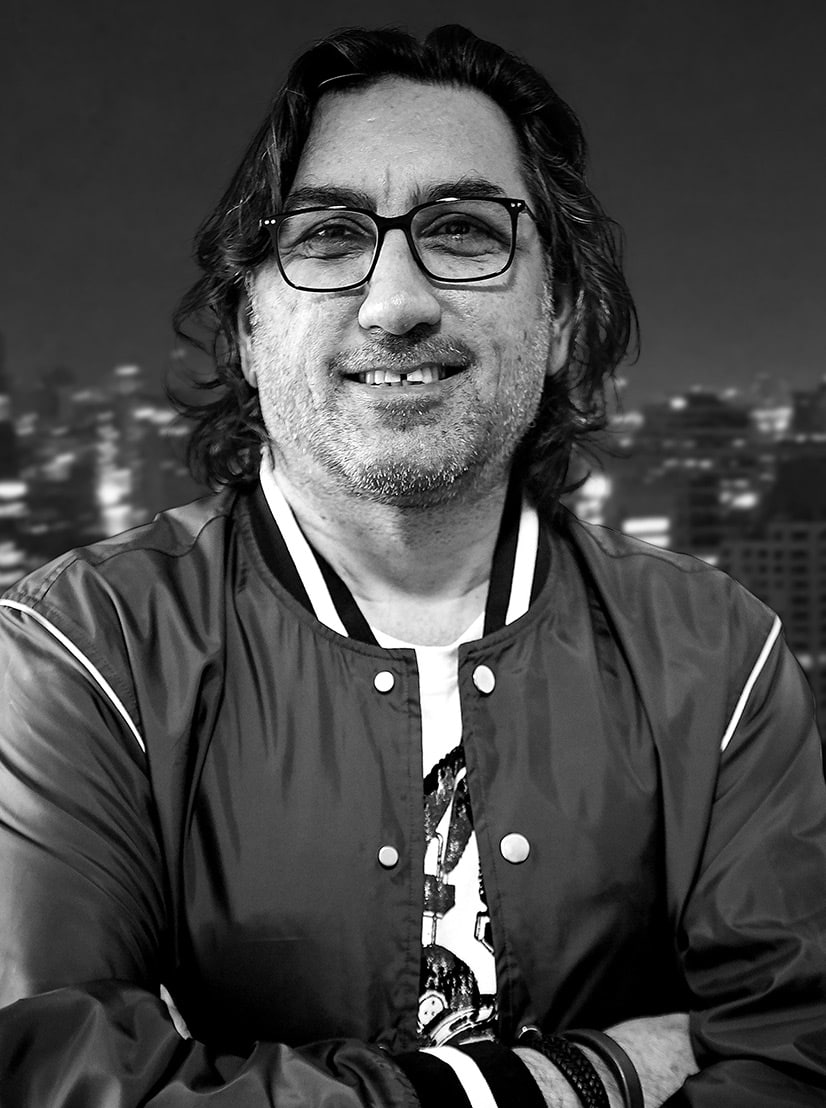 MARCOM NETWORK AGENCIES
Brand Culture Network | A Brand-First Marcom Agency
Creativecom | A Brand-First Creative Agency
Media Idee | A Brand-First Amplification Agency
MI Films Worldwide | A Brand-First Production Agency
Founder, Chief Creative & Filmmaker: Ehmer Kirmani
Co-Founder & ECD: Laur Barbu
Managing Partner @ MI Films: Farrukh Kemall
Global Director: Sophie Melek
Brand Culture Strategists: Hasita & Tudor
Executive Director MENA: Xahid Rashed
Director Creative Amplifications: Shakeel Qureshi
ACD: Shazia Alvi
Art & Design Head: Imran Uddin
CLIENT
Client: Golden Pearl Cosmetics Pvt. Limited
Brand: Golden Pearl Beauty Cream
CEO: Sheikh Abid Mehmood
Director: Abdul Rasheed
GM: Abdul Hannan
Consultant: Ashar Shami
SONG & SOUND TRACK
Artist: Legendary Ustaad Nusrat Fateh Ali Khan
Lyricist: Javed Akhtar
Song & Sound Track Licensed by: N.F.A.K Music Memorial Academy London, United Kingdom
Song Rights Management: Waseem Dar / Talent Wood
We do not claim to own this song & soundtrack in this Music Film & TVC
WORLDWIDE PRODUCTIONS TEAM
Produced By: MI Films Worldwide
Film Director & Storyteller: Ehmer Kirmani
Executive Producer: Sherry Birk
Cinematographer: TOM
Dance Director & Choreographers: Feroze Khan & Team
AD: Mattanin
Project Director: Shakeel Qureshi
Line Productions: Benetone Films
Exe. Line Producer : Kulthep Narula
Line Producer: Aey
Associate Producer: Ali G
Art Director: Toh
Fashion Stylists: Appa & Pang
Celebrity Beauty Makeup & Hair Artist: Rebecca Donney
Makeup & Hair Artists (Dance Queen Group): Ann, Fah, Dow
CELEBRITY FILM STAR
Featuring Celebrity Film Star: Elnaaz Narouzi
Dance Group: Dance Queens (BKK)
Talent Agency Celebrity: Citrus Talent
Stills: Iftikhar Pasha
POST PRODUCTIONS
VFX & Animation: Animagic
Edit: Junaid Hashmi
Grading: Zairi @ Big Foot
Production House: MI Films Worldwide
Greatest Stories Need Great Vision
Ehmer Kirmani, founder, chief creative, filmmaker and storyteller at heart, loves empowering brands to lead in their marketplace with powerful and distinctive brand imagery by crafting brand culture through captivating storytelling and 360º amplification to create inspiring brand journeys.
Besides film direction, being a chief creative and strategic cultural branding narrator, he works on deriving the brand manifesto, brand culture, ideation & concepts with the global team at Brand Culture Network.
He delivered successful 360º advertising campaigns and branded entertainment content for leading international & regional Multi-Billion Value Winning Brands.
He has created an excellent working culture across the Marcom Network by taking on board the world's best creative and film community professionals from the Western and Eastern Hemispheres.
Under his visionary leadership, our talented & experienced, highly skilled global creative and film production teams at Marcom Network execute every project passionately and seamlessly as he knows how to utilize the team's expertise & skills to deliver the best.
That's how we become experts in crafting a powerful brand narrative that translates into captivating storytelling with epic sound and inspiring brand imagery with a cinematic style and approach to create the real magic in every film we do.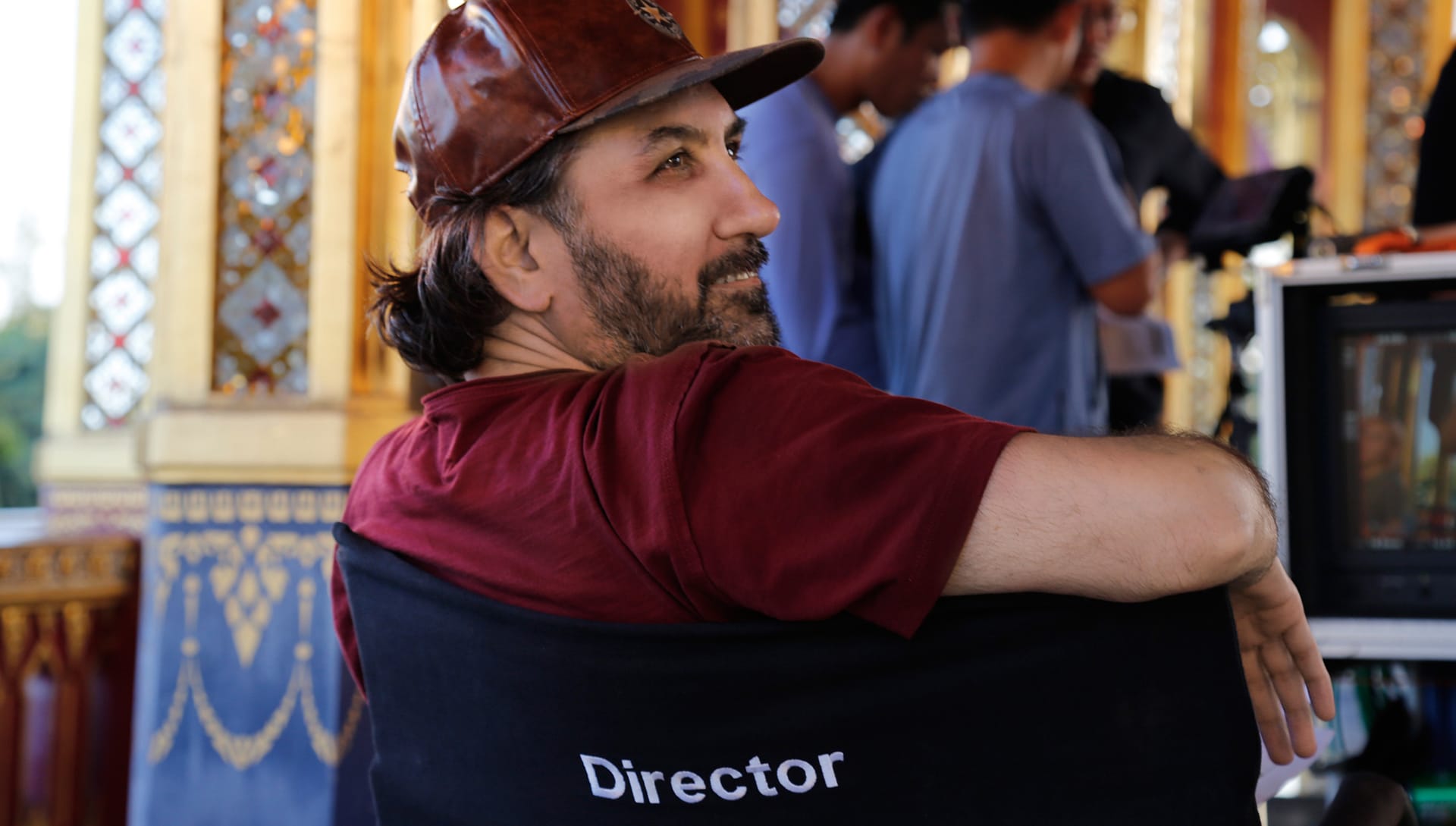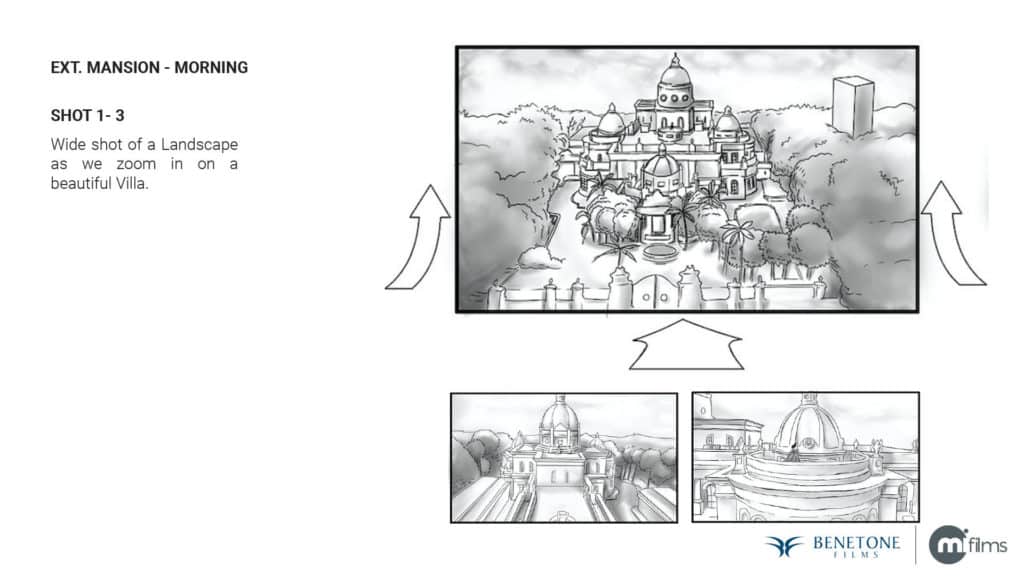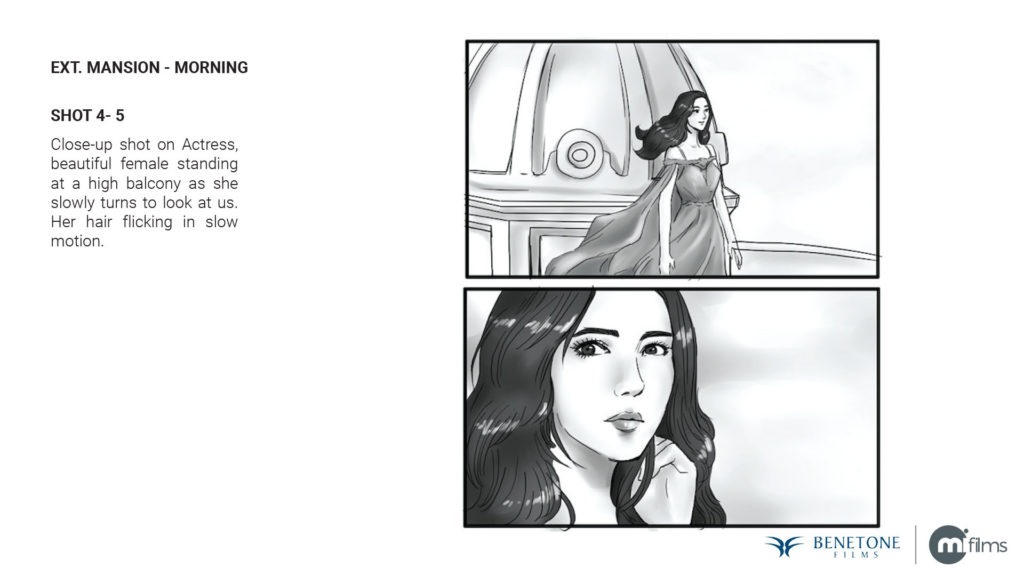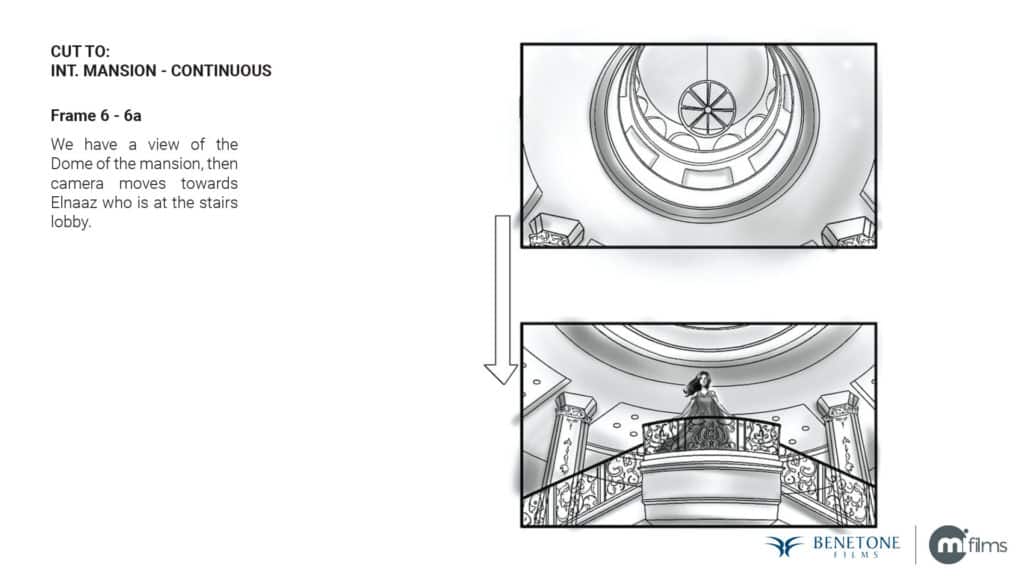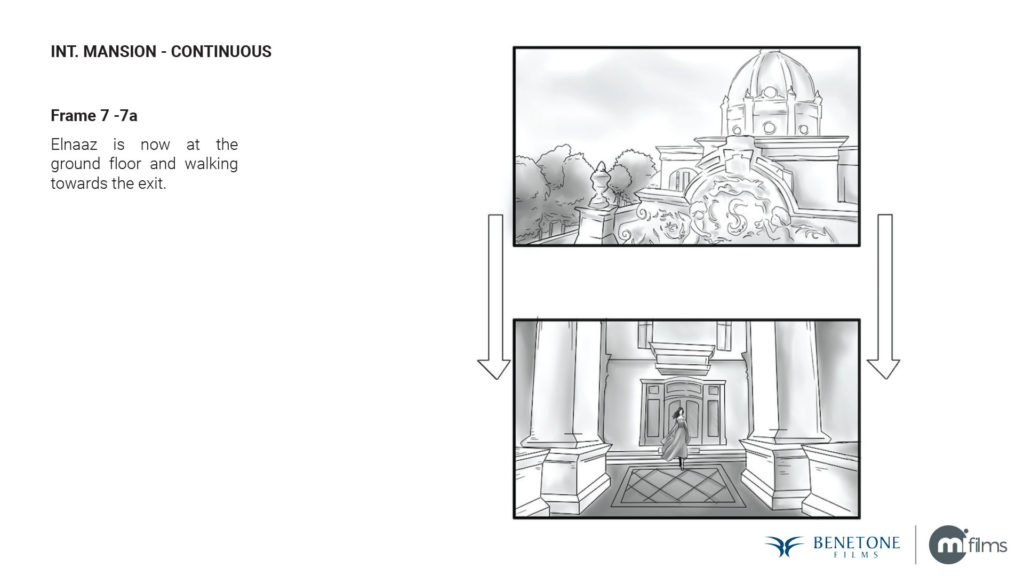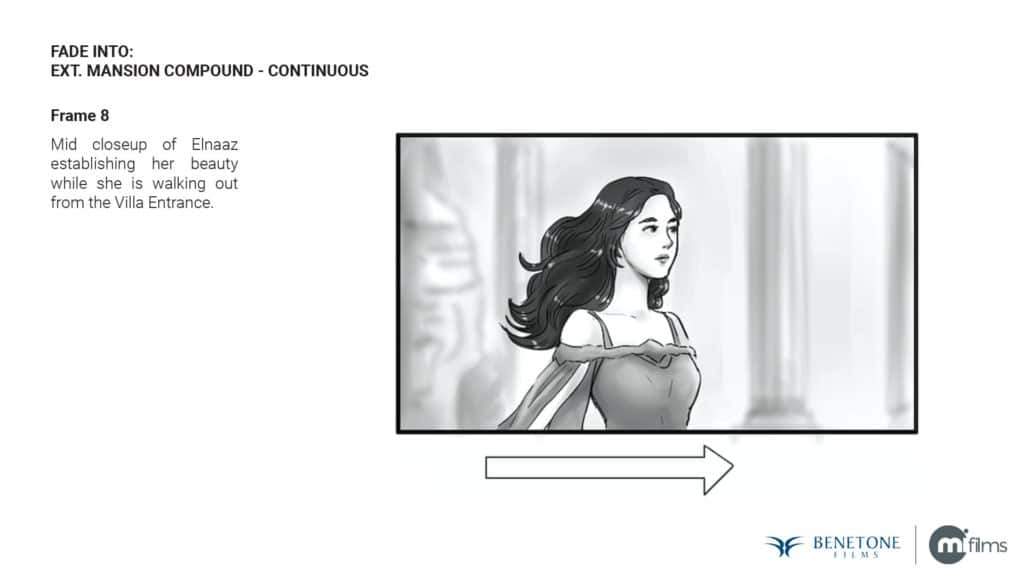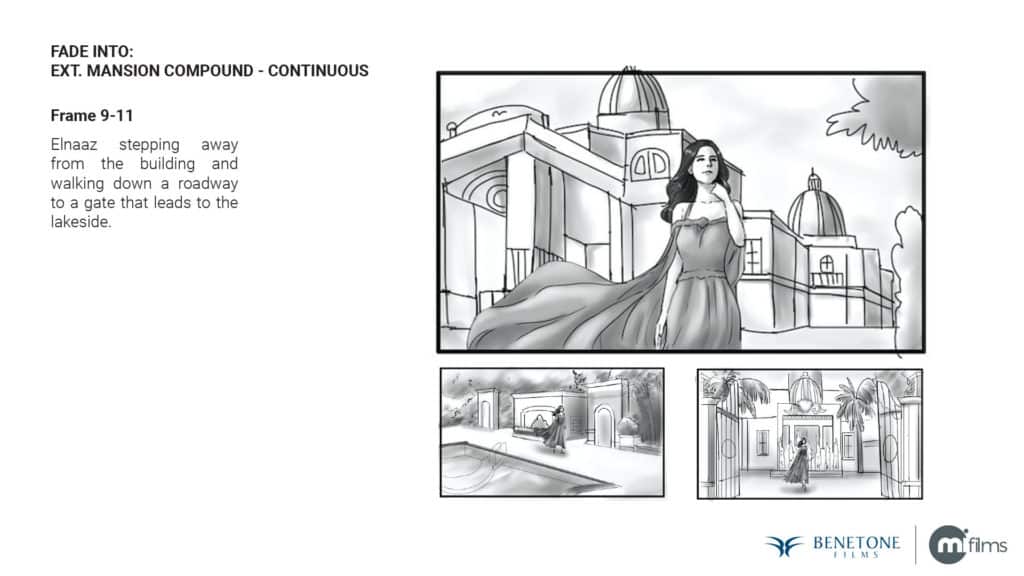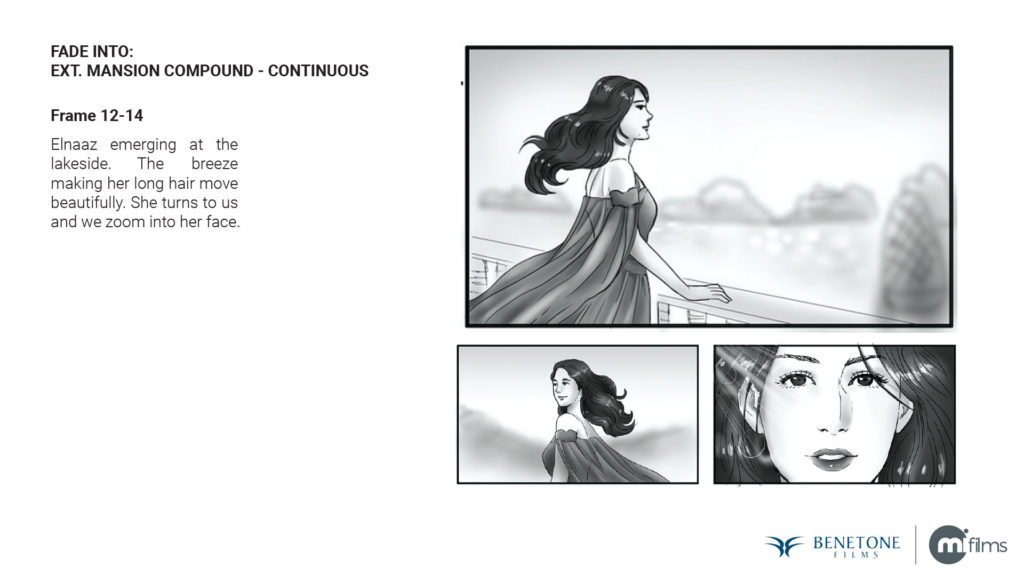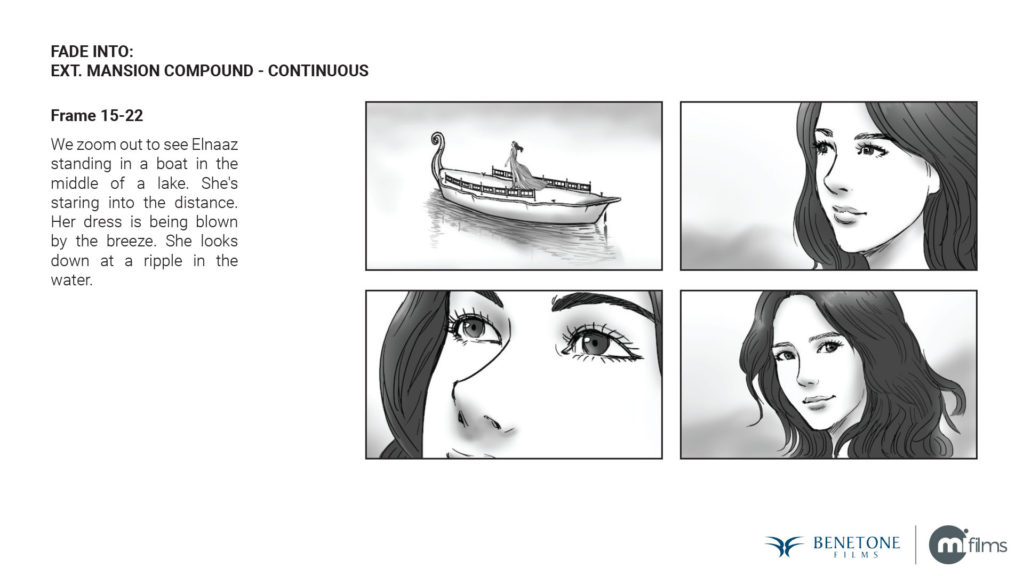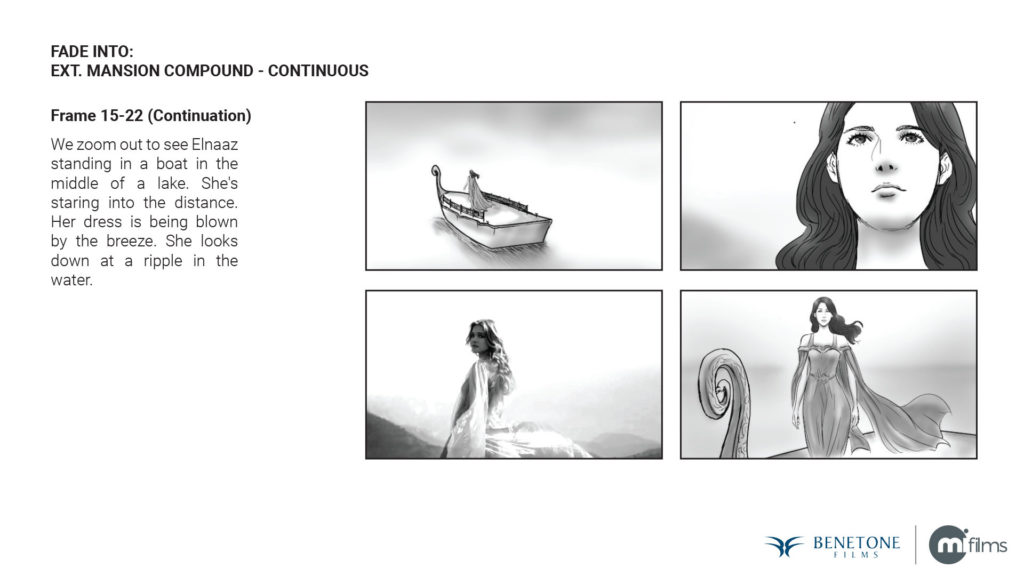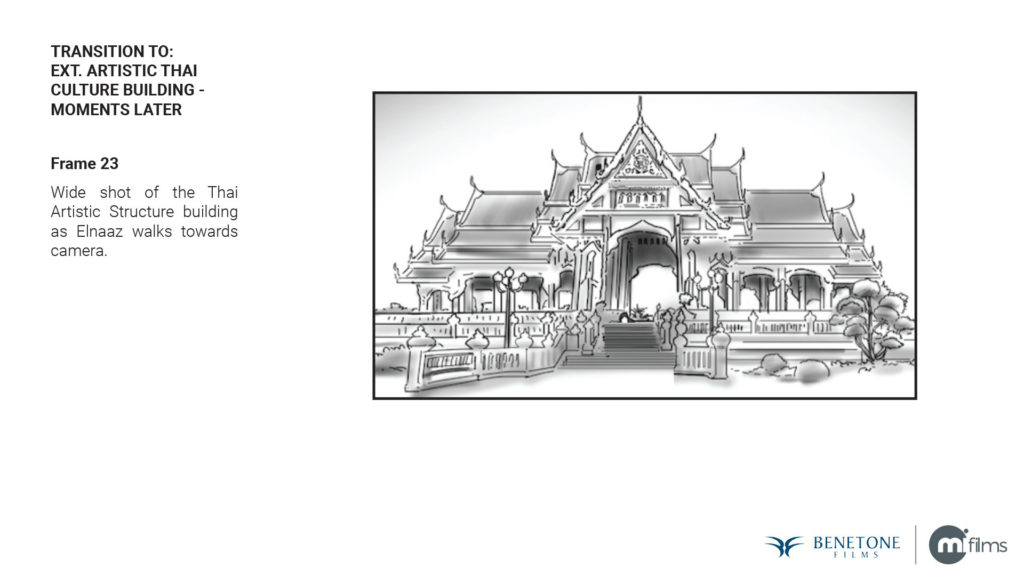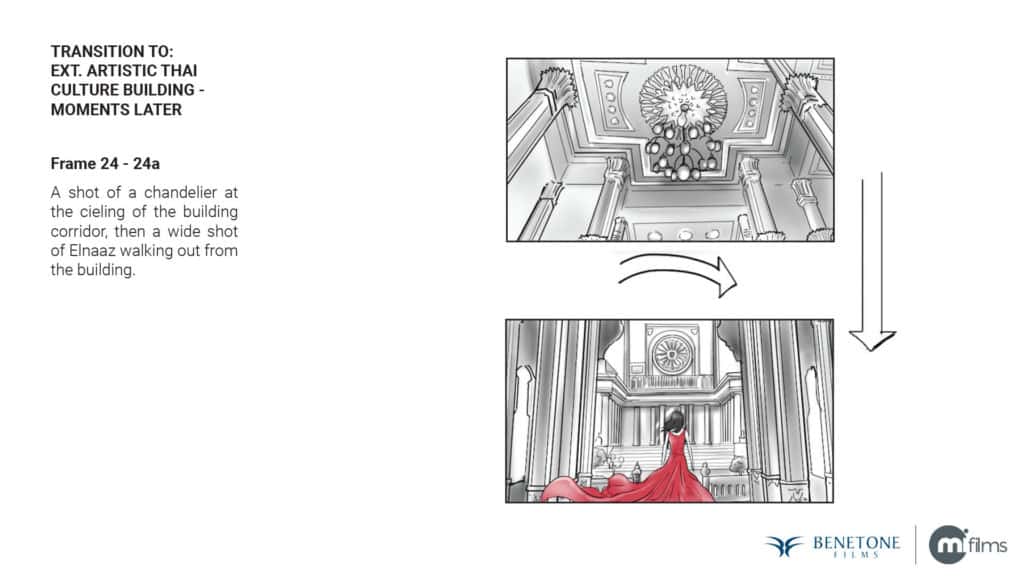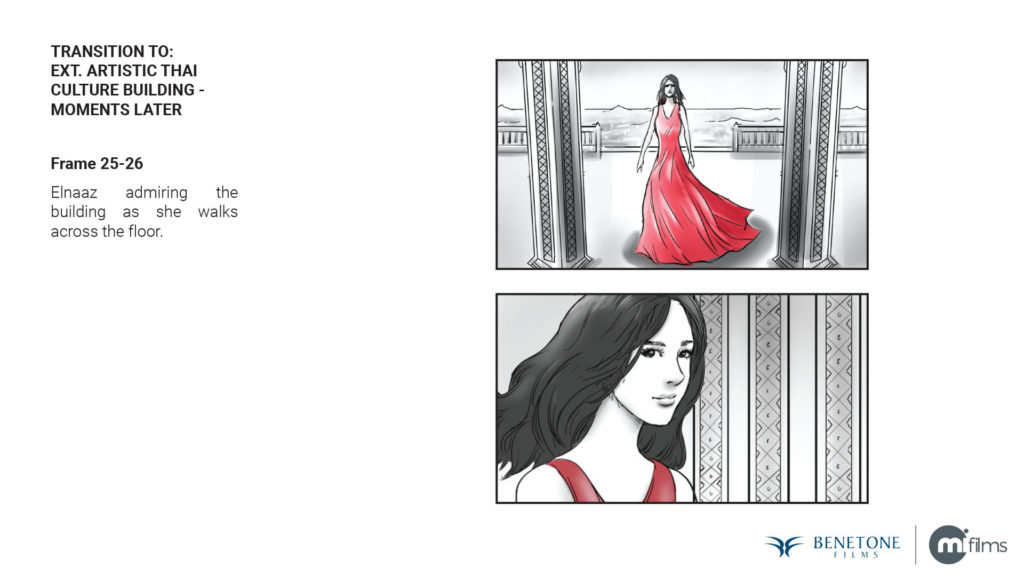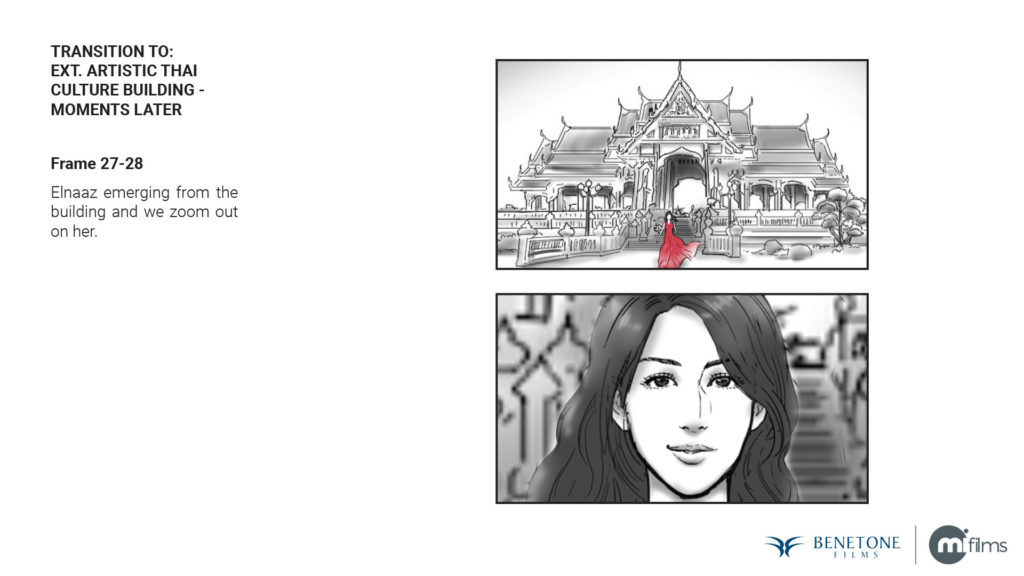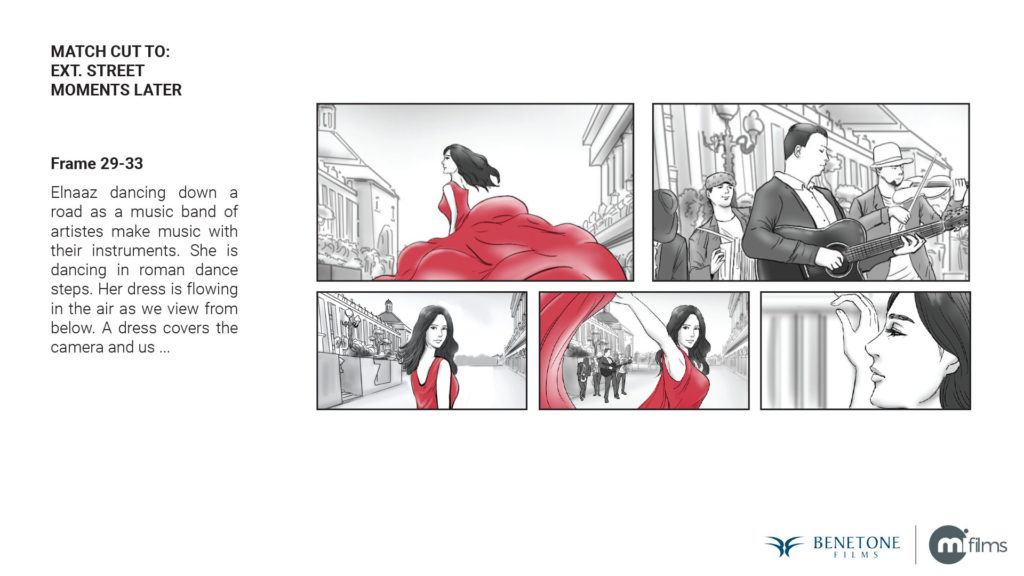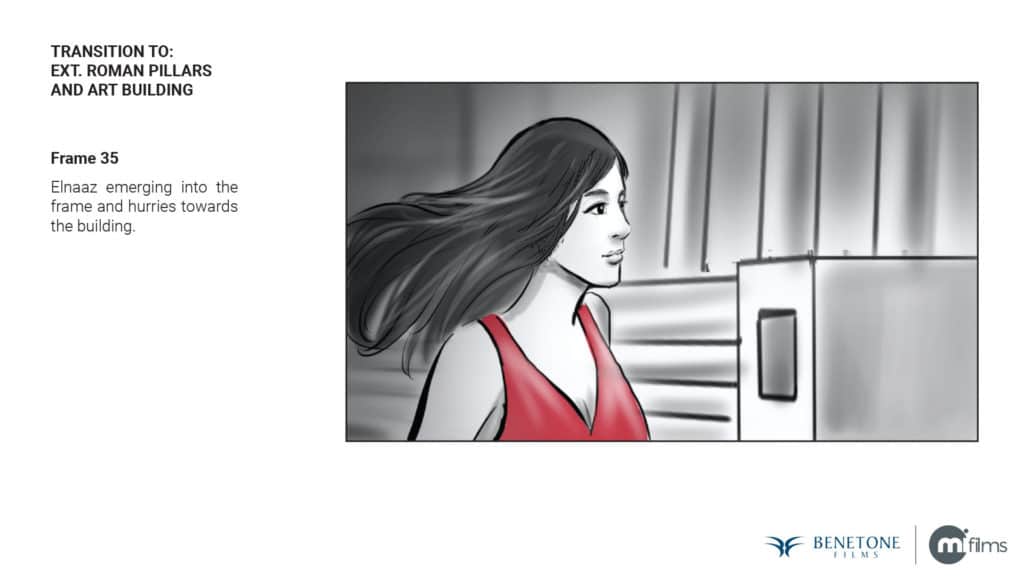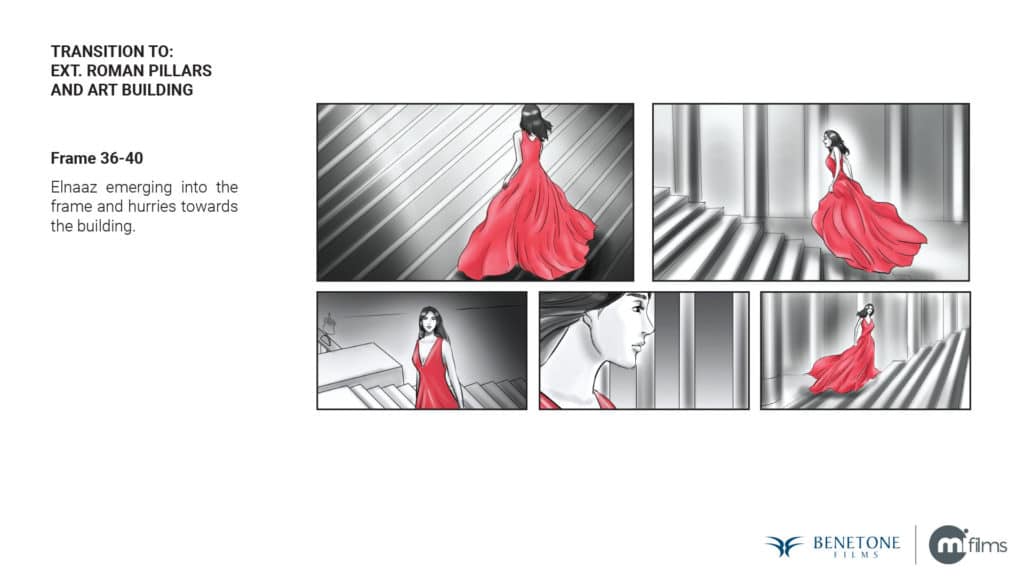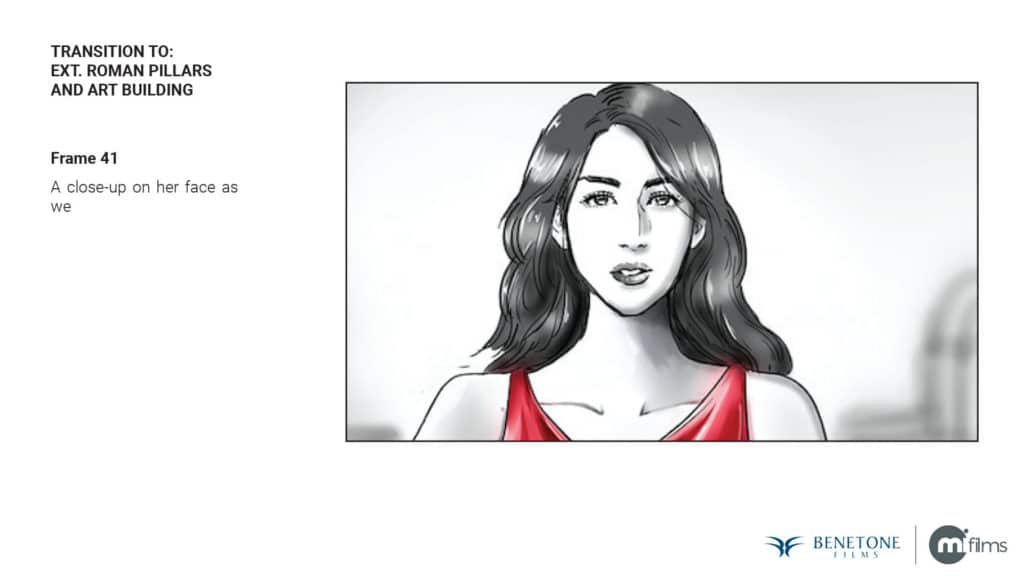 Production Design
Considering the project's overall scope, Ehmer Kirmani designed the entire production while working with the global creative and film production team at MI Films Worldwide, A Brand-First Production Agency of our Marcom Network.
He engaged the world's best professionals in the film industry from Bollywood and Hollywood Hemispheres to make a dream team to execute this production flawlessly with perfection & creativity.
Ehmer Kirmani, aka creative filmmaker & storyteller, always loves to explore, experiment, & execute new techniques & skills by pushing the boundaries in the quest to find the perfect capture of visually appealing scenes, and that's what he has done in this project too.
He had multiple sessions with the producer, line producer, ADs, cinematographer, art director, styling director, choreographer, celebrity model, dance group, makeup artist, and fashion stylist to discuss the director board, film treatment and overall mood.
Starting from locations, art, props, stage design, styling, wardrobe, shooting schedule, sequence planning, lighting, camera angles & movements, etc.
Overall, spending more than two weeks completing it with complete perfection as time spent in pre-pro, considering the film's realization needed much detail and precision.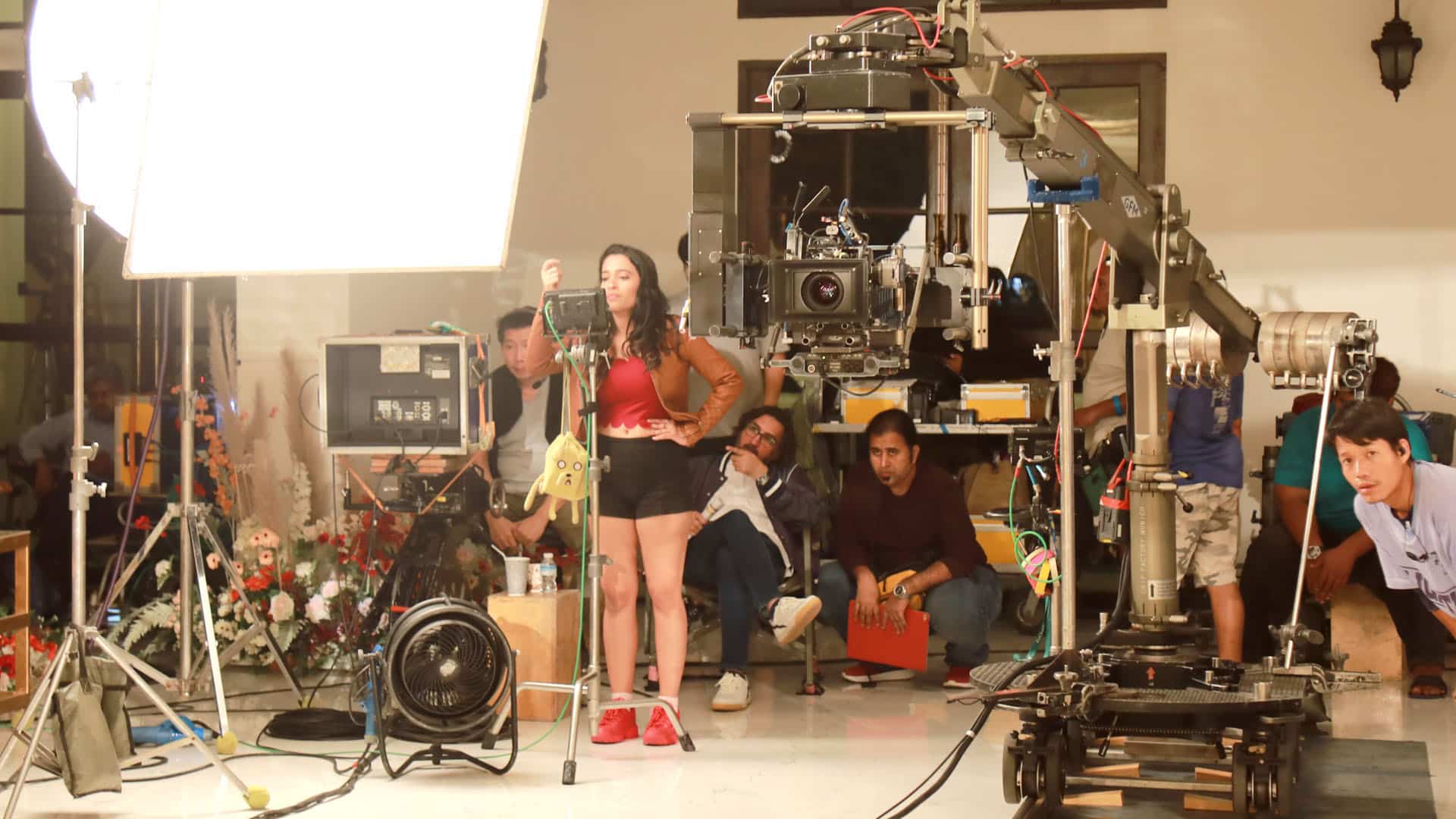 Capturing The Beauty
TOM
is one of the world's most celebrated Cinematographers, specially in capturing beauty, skin, and hair. He enjoyed over ten years of excellent working relationship with film director & storyteller Ehmer Kirmani. Together, they have developed fantastic chemistry to deliver numerous imagery Ad Films productions of leading brands while working for MI Films Worldwide. We partnered with the world's best Bollywood celebrity choreographer,
Feroze Khan
& Team choreographed the entire Glamourama music film & ad film.
Along with a world-renowned choreographer and cinematographer, we engaged the internationally acclaimed DanceQueen group to enthrall the set with vibrance and energy.
Every sequence & frame were deliberated well in advance to capture every shot smoothly with a glamorous choreographic style and mood.
The signature expression, dance steps & moves, stylised walk, product application shots, and other gestures of the celebrity star were to depict her powerful performance & beauty. At the same time, Golden Pearl Beauty Cream empowers the Celebrity Film Star to "Rise & Shine" with confidence and style.
Eventually, all this led to revealing the beauty & glamour that Celebrity Film Star got from Golden Pearl Beauty Cream to enhance her star power to "Rise & Shine" with confidence & style, and performance.
Your Skin Is 90% Of Your Selfie
Fantastic skin is always vital; that's why her complexion appeared flawless, healthy, and soft, with warm skin tones but not heavy. Eye contour mascara adds presence to the eyes and lipstick. Well-balanced – did not overtake the hair.
The major challenge was handling the transformation of celebrity looks & makeovers from Greek goddess to Bollywood star that compliments the styling, glamour & beauty.
MI Films collaborated with Glam Lead Fashion and Celebrity Makeup artist Rebecca Doney from the UK. Rebecca has been a professional make-up and hair artist for over 15 years and began her career assisting Gucci Westman, Hannah Murry, Miranda Joyce, and Anita Keeling. Rebecca has traveled internationally with an extensive Bollywood career working with A-list celebrities such as llenan D'Cruz, Anushka Sharma, Shraddha Kapoor, Jacqueline Fernandez, and John Abraham, to name a few.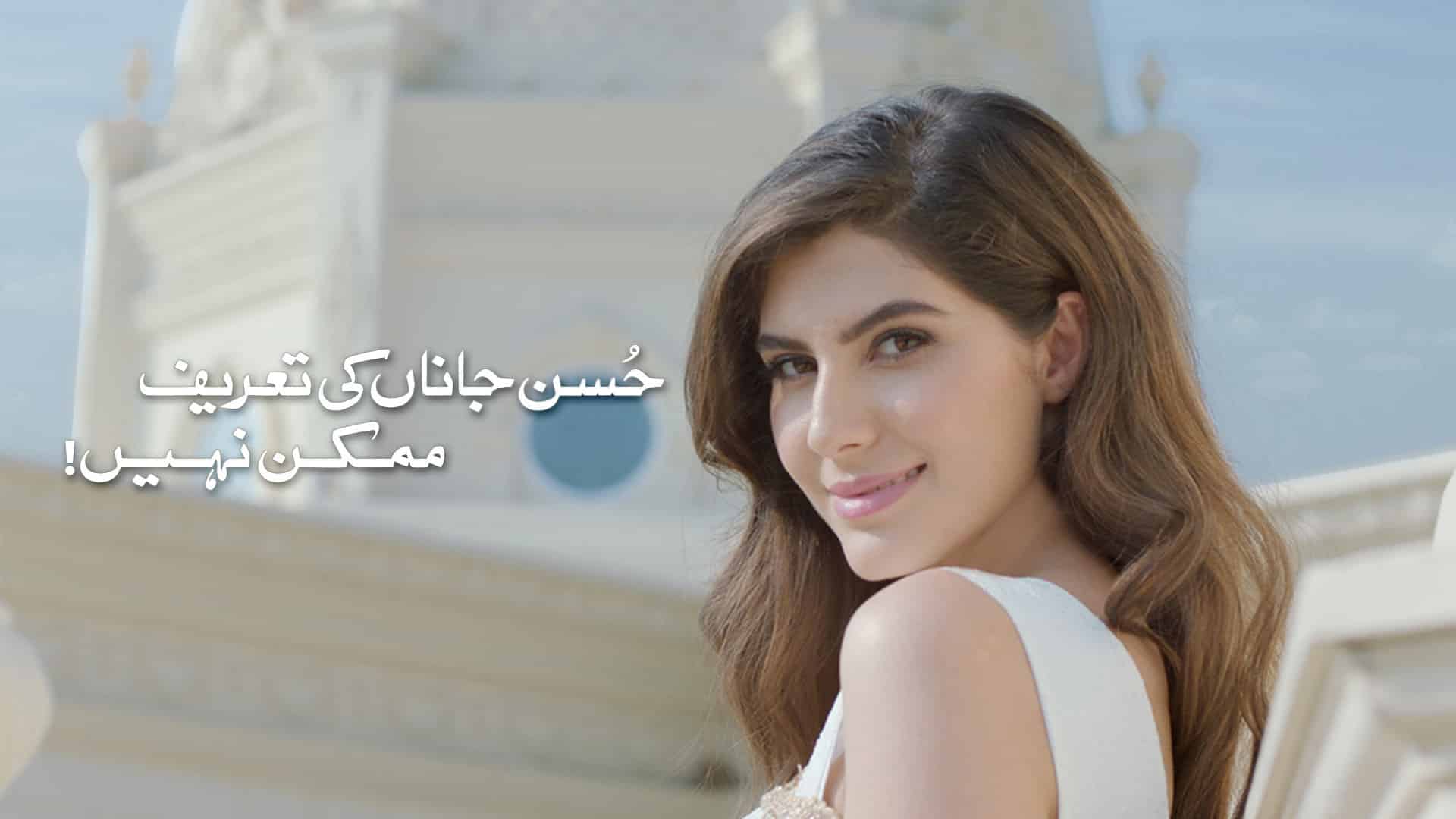 Dress For Success | Style Gurus
The celebrity style guru
Salvi Chandrshekhar
is famously notorious for his magic in Bajirao mastani, Bhootnath returns and many more. At the same time, the Thai fashion king elaborated on the western art of styling.
We created the transformation from Greek goddess to Eastern beauty glamor. Salvi and Pang collaborated to deliver the charisma of east and west fusion. Stunning dresses and, alluring makeup, flirting jewelry created the destined vanity in the production.
We have created a fantastic evening dress out of light floating fabric to make our heroine look stunning.
We used a high-speed wind machine to give Elnaaz that stylized greek goddess looks with White Flowing Gown, and the long tail Burgundy Dress looks even more impressive as it flows and billows around her with every step and as she nimbly leaps into the air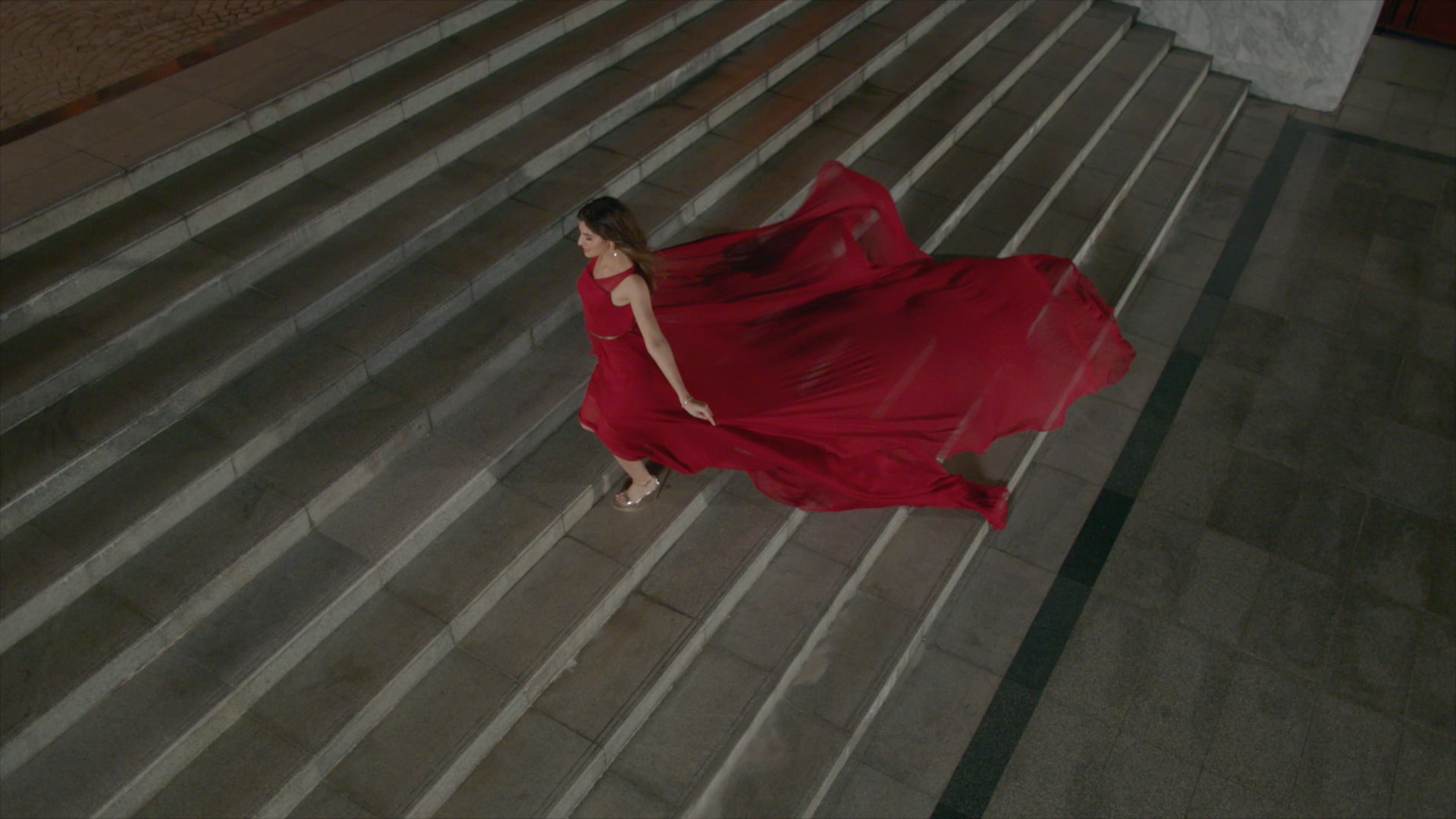 Locations & Set Designs
The Director & film production team scouted the locations that have given the perfect backgrounds once we started capturing the journey sequence of beauty from West to East.
From the beauty of nature, castle, art & cultural building, stylized bedroom set & furniture, and Bollywood style performance stage set looks convincing and glamorous and provide a stylish backdrop to integrate the action organically into the environment with a touch of gold.
We got the details right through world-class art direction and meticulous planning.
Two Days Rehearsals
We had three days of rehearsal before the shoot to make everything perfect, once capturing the journey of the beautiful goddess from west to east.
To achieve the desired signature expressions and choreographic dance movements and stylize walking with the glamorous-looking shots and performance, the director & choreographer have conducted three full days of rehearsal sessions with the celebrity star and models from Dance Queen Group before the shoot.
During the rehearsal, the director also made the fashion designers & makeup artists give a demo of multiple looks & styling of the celebrity.
To ensure the goddess' stunning transformation from the west to the east with flawless styling and gorgeous appearances before the shoot.
Sound
Audio is vital to creating the right emotional mood and tone. Nusrat Fateh Ali Khan is truly a voice of god as he chants, "praising of beauty is not possible" in Urdu, taken from a song.
As a Qawwali and Sufi music pioneer, he introduced this genre to the western world and is still recognized as one of the most powerful voices in the music industry and still known as the 'King of Qawwali".
Pakistani pop combines traditional Pakistani classical music and Western jazz and rock influences and that's why we have shown the model's journey from a western to an eastern look … a fusion like Nusrat Fateh Ali's musical composition.
The audio design would help amplify the impact and fluidity and add additional textural layering to the visuality. The right ambient SFX punctuation is critical to the believability of the narrative and underpins Elnaaz Norouzi's dialogue with the camera and the announcer voiceover.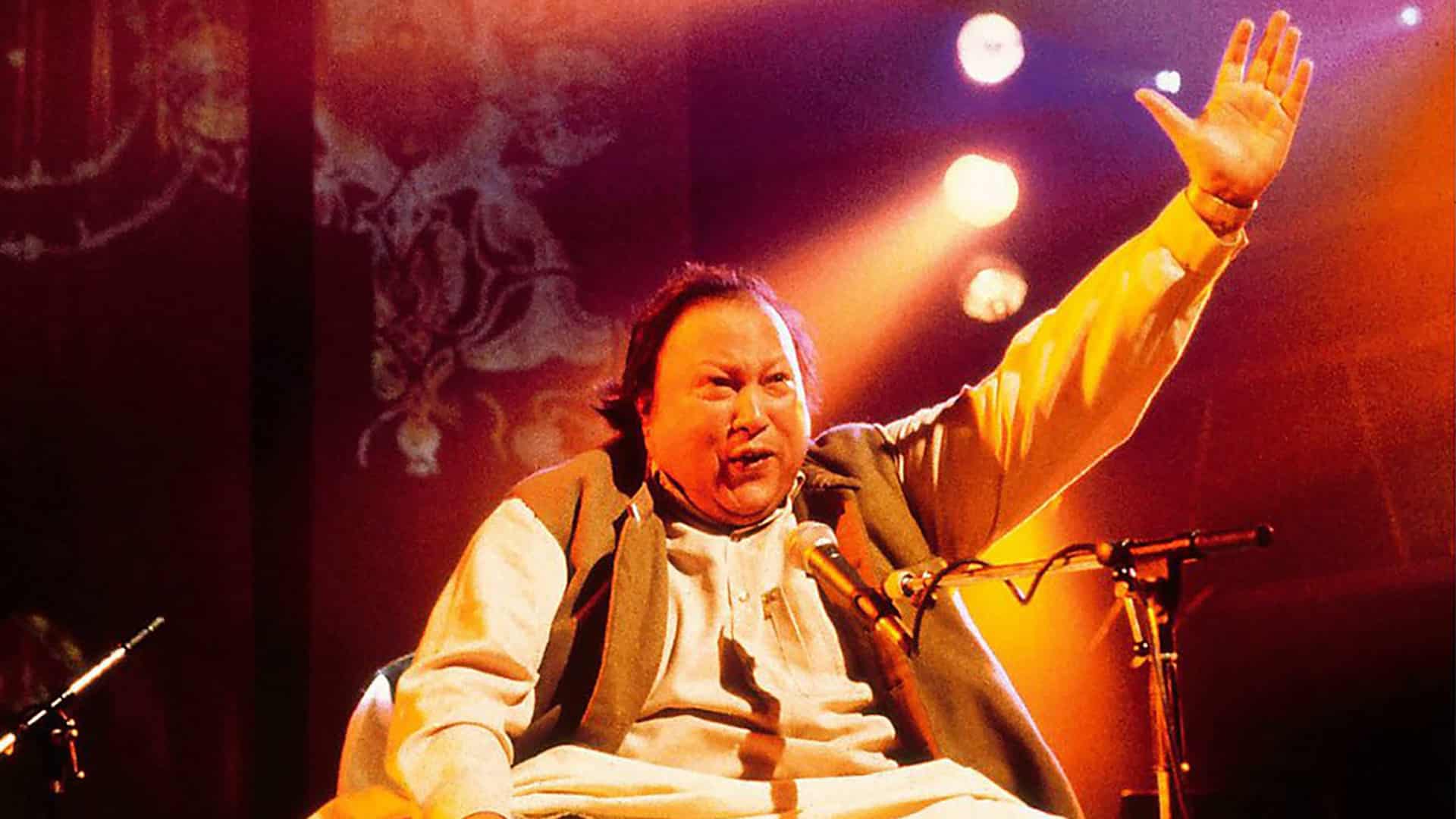 Light/Camera & Editing
The whole feel was polished realism … a beautiful woman refusing to let anyone define her. The light would simultaneously be 'real' and 'beauty', not fake.
The look would be more theatrical as we have gone for a more formal beauty set-up. The light on the face & hair would remain gorgeous all through. Contrasts and shadows would have created intimacy.
Technically, we used different focal lengths and angles to create a highly cinematic look and feel.
Telling the story needs a rich signature cinematic language steeped in storytelling. The editing has been done with rich, sharp, and intelligent, like some slow-paced cinematic & beautiful music video clips. Instead, it was a filmic study of life. We wanted her confident personality and glamour to shine through.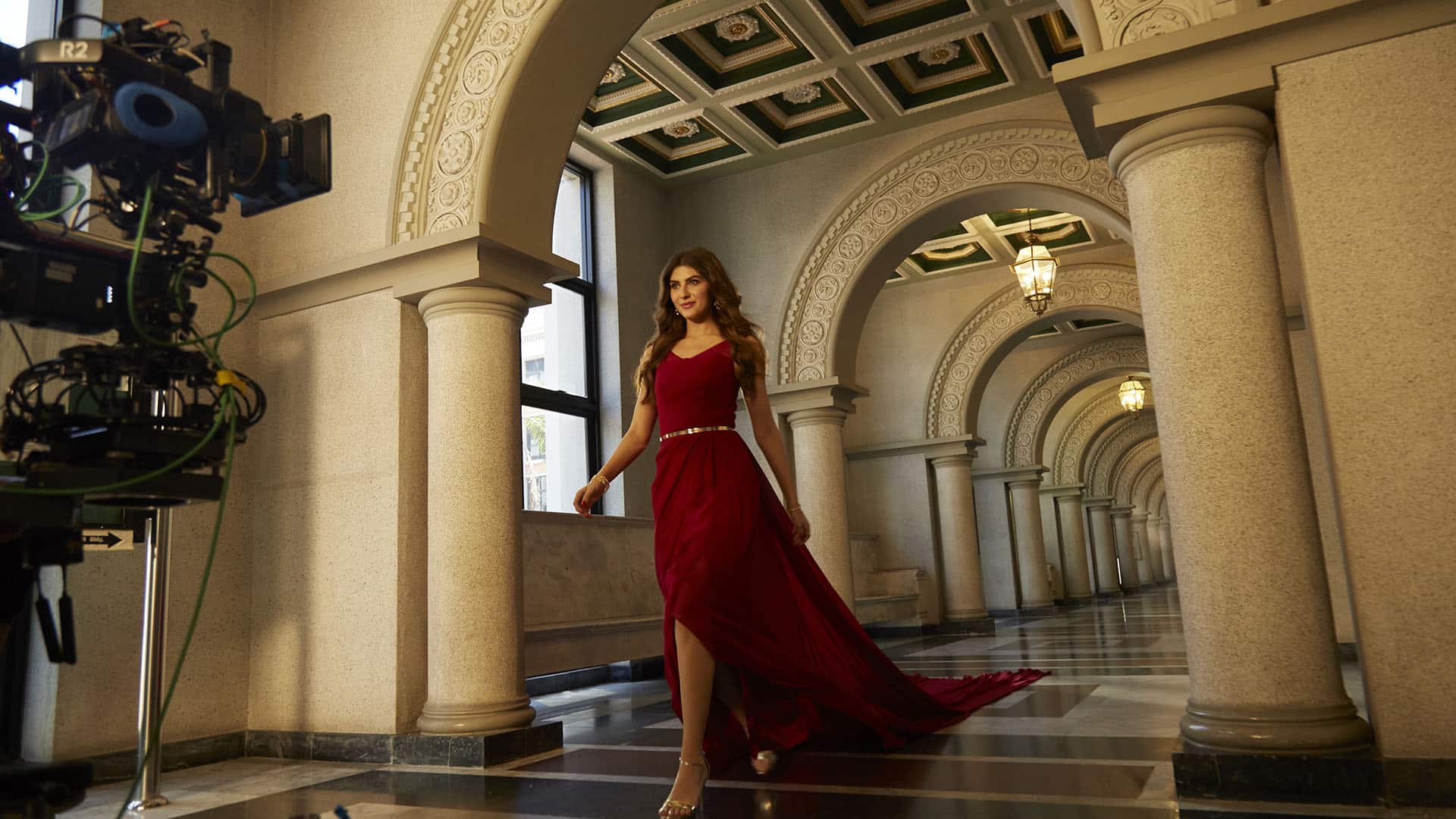 Premium Cinematic Chic
Visually, the film was an eclectic mix of high-end beauty and a premium blockbuster. It had a strong beauty appeal running throughout, but it also had a music video look and felt – high energy and high production value.
Every frame was unique, visually and emotionally, perfectly planned and executed. We have looked for each shot's best angles, lenses, and perspectives.
Our priority was always to capture every beautiful detail, from the celebrity fabulous to the gleaming textures of her dress.
Lighting was vital to making Elnaaz look even more stunning. Her skin looked immaculate, perfectly smooth, radiant & beautiful.
To amplify the cinematic feel of our Glamaourama film, we have taken visuals from atmospheric wides of the grand locations & nature, stunning villa vistas, cultural architecture, classical stairs, traditional corridors, and Bollywood-style film sets. We have blended all these with intense storytelling mediums and intimate close-ups.
Elnaaz's beautiful, strong eyes, the blades reflected light, her stunning dress shifting and changing shape with her movements. We increased the cinematic ante further by playing with camera speed, dropping some slow-motion moments into the real-time footage to add greater dynamism.